Forest Schools and Sustainability
Every class has the opportunity to take part in some Forest School activities throughout the year.
They have the chance to take part in a variety of outdoor activities, such as den building, making mud faces, leaf art, tool use, fire lighting and cooking on an open fire. In addition to this, we also have time to go into our fantastic new treehouse for story times and other games activities. We go out in all weathers, with the exception of high winds when it would be deemed dangerous to be in the forest area.
All activities are risk assessed, and the associated risks are always communicated to the children, so they can be aware of the reasons why they are doing a particular activity a certain way.
The children all really enjoy Forest School. There is laughter to be heard, usually food involved, and a lot of getting muddy/exploring with all senses!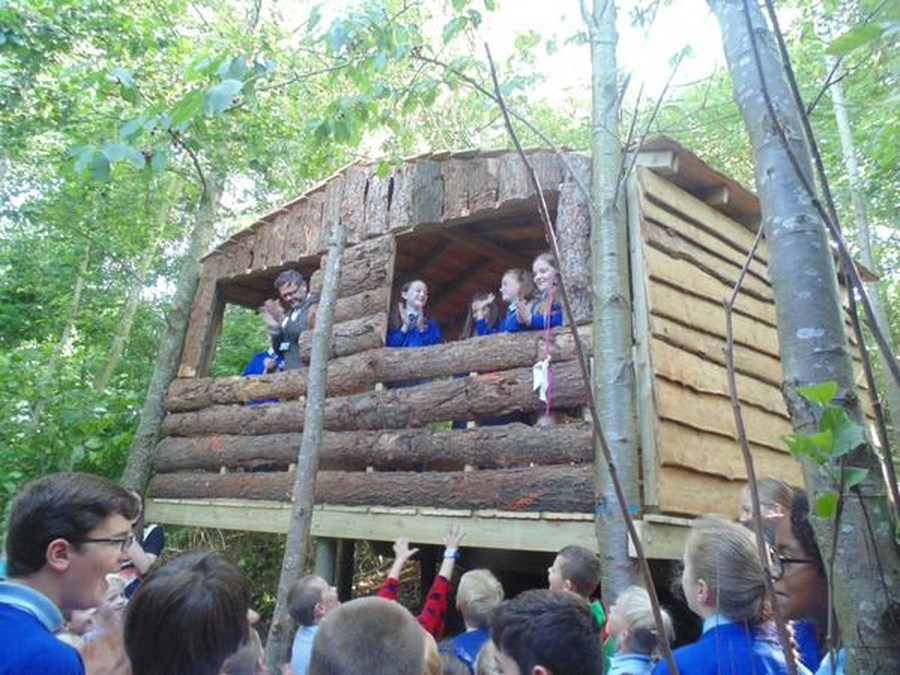 All staff have taken part in Forest School Skills Training.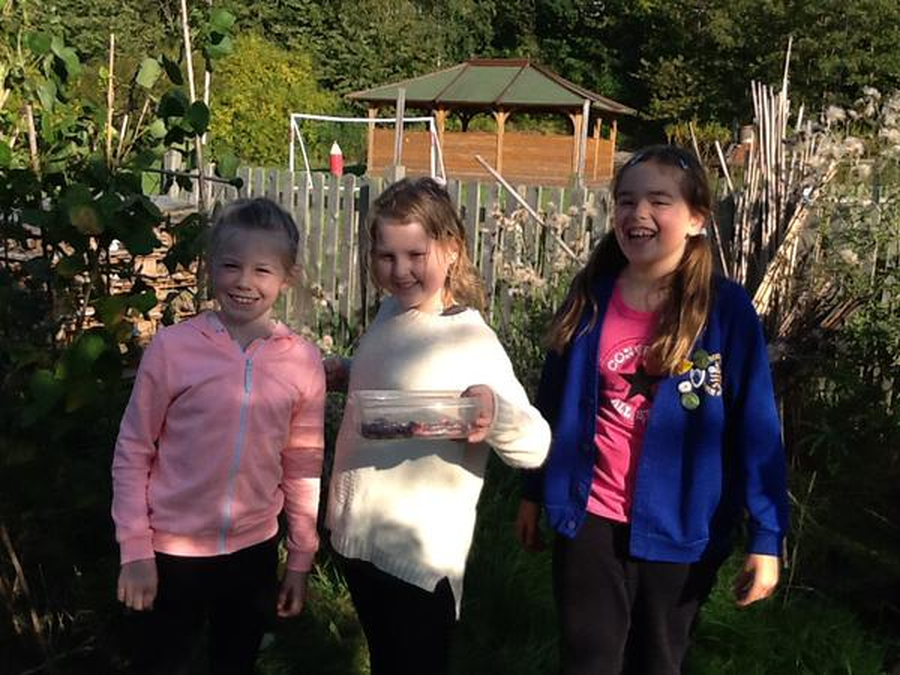 Garden

In our outdoor area, we have a sensory garden, where each bed located between the infant and junior playground is themed around a different sense. We also have our main school garden, where we grow fruits and vegetables all year round! This year, each class has been given a plant bed in the garden, which they are responsible for looking after and learning all about where vegetables and fruit come from, and what needs to be done in order to harvest them well!..
.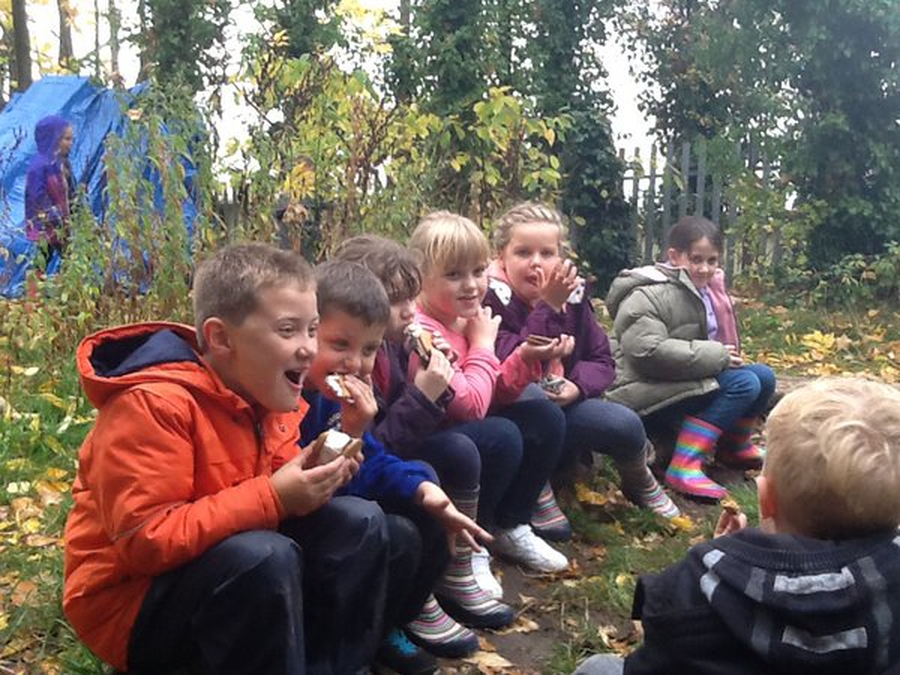 Chicken News

This summer, Year 5 hatched 3 chickens from eggs, with the hope of keeping them as school chickens. One of the chickens was a female. We didn't want her to be lonely, so we now have 5 chickens in total - Flo (black, the one we hatched at school), Betty (red and black), Harriet (brown), Marigold (white with feathery feet) and Winifred (white with non-feathery feet). The children voted on the names, and they are settling in well. We are very excited about the new chicken enclosure being built for them over half term - they will have lots of space to explore and then will be keen to meet our children! We would like the children to have an active role in caring for them, learning about them and using the eggs when they start laying. (They aren't old enough yet!)
The ethos of Forest School is based on a fundamental respect for children and young people and for their capacity to maintain curiosity in the world around them. It believes in a child's right to play; the right to access the outdoors (and in particular a woodland environment); the right to access risk and the vibrant reality of the natural world; and the right to experience a healthy range of emotions.
Find out more about Forest Schools by reading our Ethos Statement. Click on the tree below for the download.
.