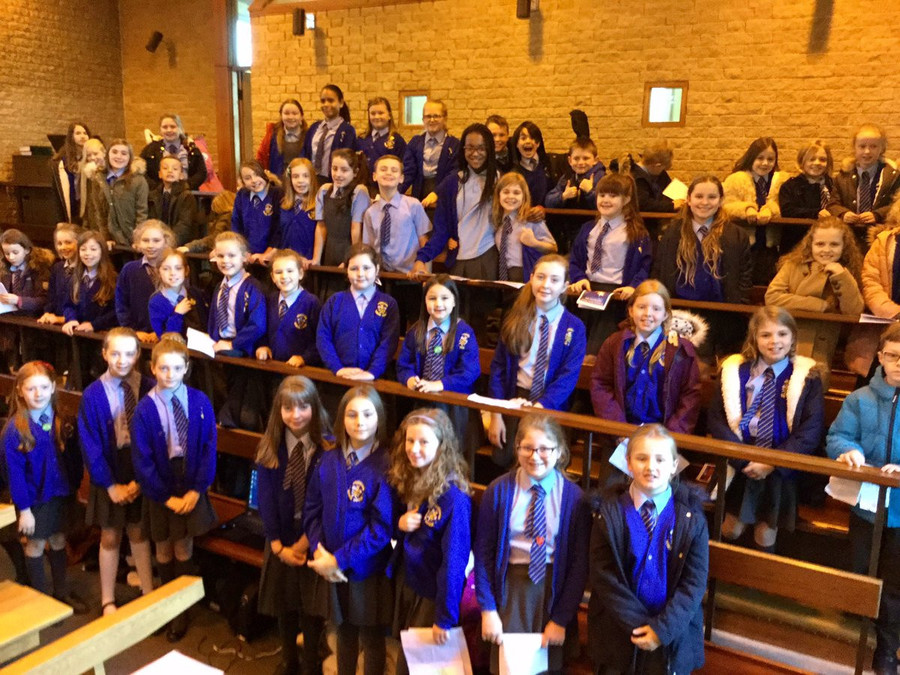 Lots of events come together to make Christmas at Manor House a special time for our pupils, families and local community. It is always a busy, fun filled time in school which starts with the Frodsham Christmas Festival (which has it's own event page) and ends with the school Carol Service. This year's events included a Christmas themed family quiz night, singing at three residential homes, performing in Morrisons, Christmas Fair, Story writing competition, visit to Underwater Street, KS1 watching the panto at The Brindley, Christmas Dinner, KS1 nativity (own event page), Santa Dash as well as themed RE lessons. Year 5 even cared for a Catalonian Christmas Log! It was also lovely for Mrs Lamb, Mrs Anstice and Mr Devereux-Roberts to visit a special member of Shakespeare Class with all the gifts from family and staff. Do have a look on twitter for our virtual Christmas Card which many families contributed to.
(Photo above - almost all of the choir in one picture! Carol Service at St Luke's RC Church.)
This page uses slideshows which may not work on all mobile devices.
Spending time getting to know local elderly residents.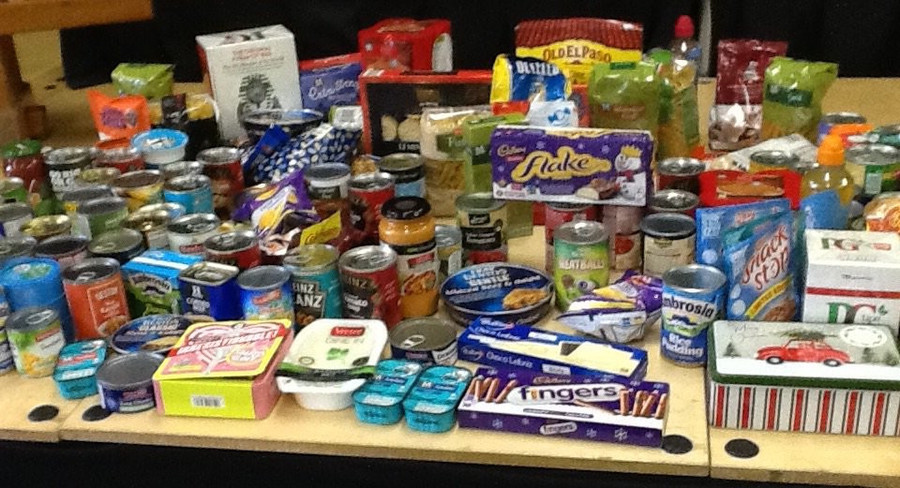 Thanks to all who contributed to our Reverse Advent Calendar to support Runcorn Foodbank.
Frodsham Christmas Tree Festival
The choir split into three teams to sing at residential homes.