International Projects
Click the logo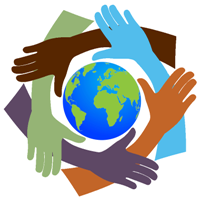 to go straight to visit our current international project page on places of worship and festivals.
We have been awarded the Full International School Award twice from the British council which shows our commitment to world citizenship.
We have been working in partnership with Living Star School for over 8 years. The school is in the capital city of Ghana which is called Accra. All children in the school participate in class to class projects and Year Two upwards have their own penpal. Staff from our school (Mr Devereux-Roberts, Mr Sproston, Mrs Anstice, Miss Billington, Mrs Souders, Miss Smith, Miss Fiddler and Mrs Slater) have visited Ghana on annual visits through British Council Grants and members of the staff at Living Star have visited us. During 2011/12 we raised money all year round raising a fantastic amount which meant we could bring 10 children over to perform with us in our summer production. While here the children stayed with school families. We had trips out to Camelot, Liverpool and Manchester United as well as enjoying many activities in school. Our friendship with Living Star really helps our Global learning and we enjoy working with them. We are hoping to repeat this for children in June 2016. To find out about our most recent visit to Living Star, click on Drummer the 'Fat Bird' below.
Drummer the Fat Bird lives in our school grounds having completed a flying tour of Frodsham. She was commissioned as part of a project with a glass mosaic artist called Patricia Lee and represents the spirit of our friendship.
During the Autumn term we welcomed 3 students from Linkoping University in Sweden who are training to be English teachers. They worked with us for a week, observing all classes and talking to us about life in Sweden. Since 2013 we have also been developing new partnerships with with Molagoda Primary School in Sri Lanka and Red Roses School in India and completed a project about 'Our Families' with them last year. Two classes have also been communicating with their penpals at Red Roses.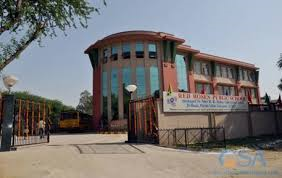 During the Autumn Term we are working on a project with all our partnership schools about local places of worship and festivals. We are collecting some of our digital evidence on a new webpage. Do have a look by following the holding hands link at the top of the page.
To have a look at the website for Red Roses School, click on their logo.

To find out about the International Schools Award click the link below.