Frodsham Manor House Primary School is an attractive Primary School formed on the 1st January 1994, by the amalgamation of the former Manor Junior and Orchard House Infant Schools and is situated on Langdale Way, Frodsham.
Our school vision is 'Hand in hand, we imagine, we believe and we achieve' and we do this by offering an exciting, themematic and rich curriculum in conjunction with a happy caring environment where all children can enjoy the learning process in an atmosphere of excitement, enthusiasm and support. Click here to find out more about our Vision.
Frodsham Manor House pupils, through dedicated support, develop a love of learning and portray all those wonderful skills and attributes that make you very proud of them. They are all wonderful ambassadors for the school and demonstrate empathy, compassion, enthusiasm and fun in all that they do and how they are with one another.
School has 217 pupils on roll and has an extremely supportive Governing Body and a parental community which supports their children superbly during their time at school. We welcome visitors so we can show them how we learn and how proud we are of our school.
Ian Devereux-Roberts
Head Teacher
The Buzz
Ian Devereux-Roberts (IDevereux-Roberts) on: The Buzz
What's in the news:
I need to apologise for an error on my blog for last week. It was James (Dahl Class) who received a headteacher's award for impressing me with his a magic trick and not his brother Rhys! Many apologies young man.
As we have been looking at internet safety this week, may I direct parents attention to the recommendations that have been published this week by the UK's four chief medical officers. These include:
not using phones and mobile devices at the dinner table - talking as a family is very important to development

keeping screens out of the bedroom at bedtime

talking as a family about keeping safe online and about cyber-bullying and what children should do if they are worried

not using phones when crossing road or doing any other activity that requires a person's full attention

making sure children take a break from screens every two hours by getting up and being active

policing their own use too - parents should give their children proper attention and quality family time and never assume they are happy for pictures to be shared
PTA Bingo Event - Event opens at 6.30pm tonight, with eyes down at 7pm. Lots of wonderful prizes to be won. Hope to see school families later.
What has happened in school this week:
We welcomed Ruby to Year 5 this week. Shakespeare Class have all made her feel most welcome.
Four third year undergraduates from John Moores University, delivered the 'Make It Happen' project with all the children in Key Stage 2 on Monday this week. This project saw the children exploring team work and orienteering skills. The teamwork aspect of the project saw the children supporting a blindfolded partner around an assault course. A great day was had by all the children who took part.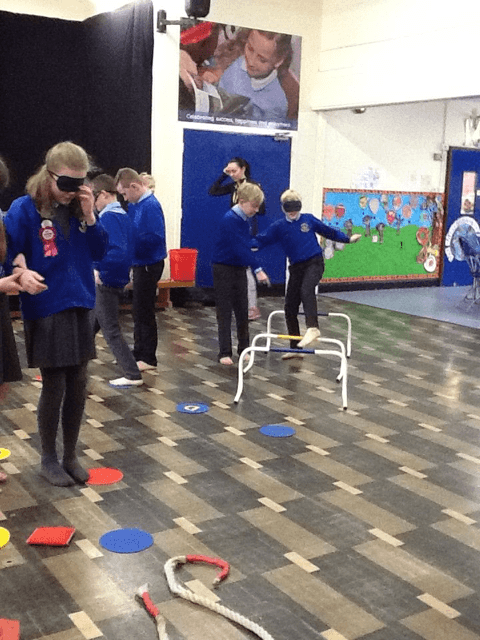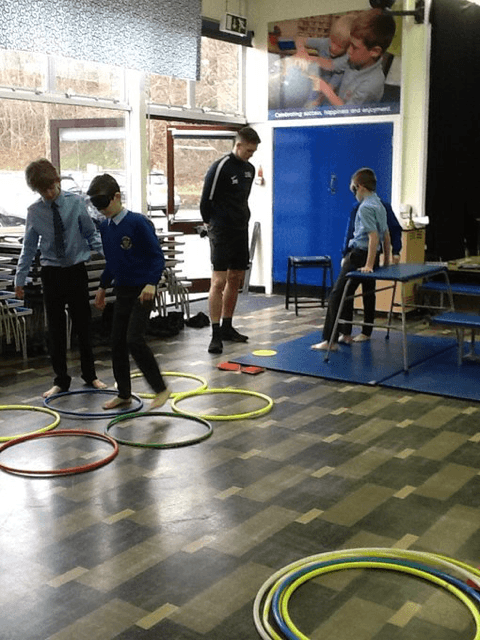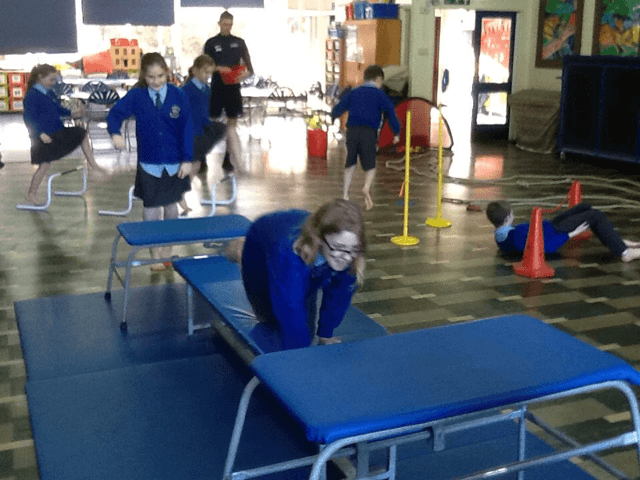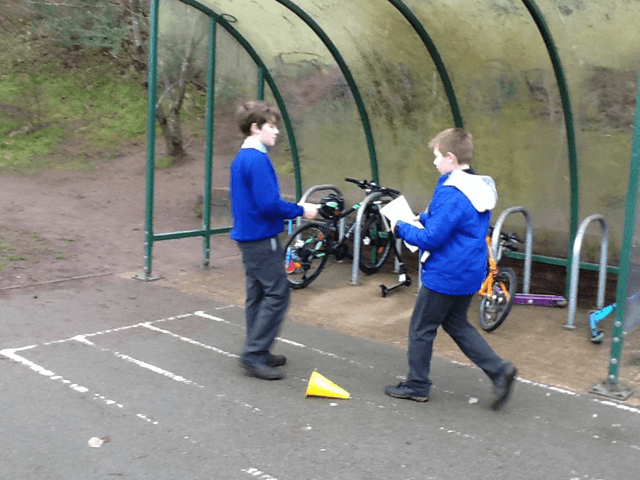 A Primary Maths quiz took place at Helsby High School on Tuesday. Our team - Daisy, Katie, Katie and Isaac - competed against other local teams in a serious of maths challenges and problems. Leading up to the final buzzer round, the team eventually were placed third. Miss Hall, who accompanied the team, said they showed super mathematical knowledge and was so very proud of them.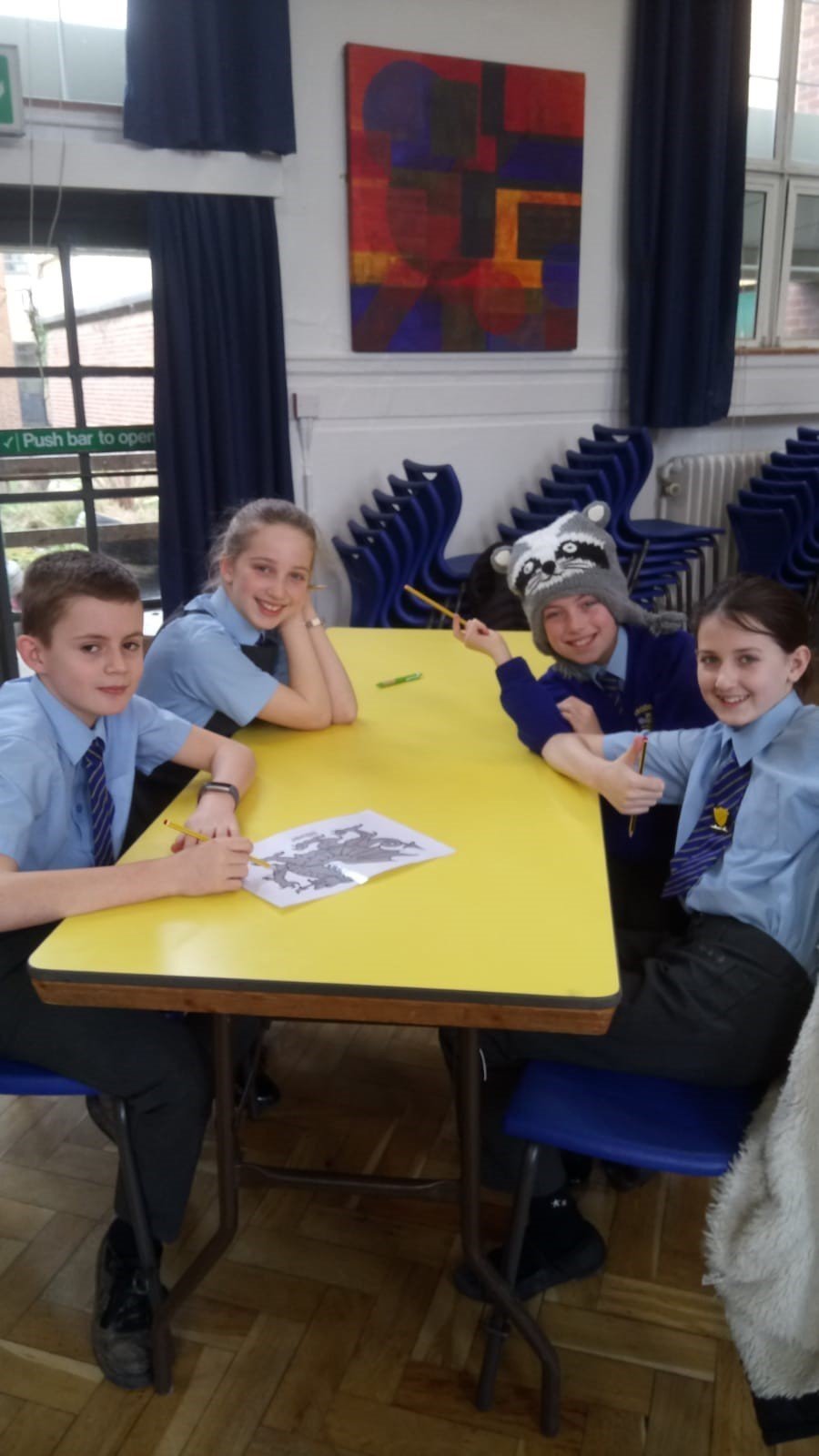 On Tuesday it has been safer internet day. All classes have had discussions and activities about how to keep themselves safe on-line and an assembly focusing on making sure we are using the internet safely and not spending too much time on devices. Being safe online are conversations we believe should be discussed at home, in an ever growing world of technology. Please see the letter from Miss Fiddler with useful website to help at home and we would like to encourage children to enter the e-safety competition, winners to be announced next Friday. Alongside this, each year group has created an animation this week using various apps and software's. Some of these amazing animations will be shown in assembly after half term.
Mrs Anstice has been doing an anonymous survey this week about the use of internet devices, apps and games and the associated age related guidance. With 70 children in KS2 having their own phones and over 100 having own internet devices, classes were talking about how to stay safe and about privacy settings. As such please can you continue this conversation at home and check the privacy settings and make sure that you are happy with the games and apps which are in use.
A number of children were talking about content they had seen on You Tube which they considered to be inappropriate and had worried them, there is a You Tube Kids version available. There is also a rise in the number of pupils playing certificate 18 games. Please can you talk to your child about chatting to people that they don't know when playing games and not giving away personal data to reinforce the message we have given in school. There is also a rise in the number of children reporting about unkind comments being left on new apps including TikTok which we would like you to be aware of.
Dahl Class Assembly took place on Wednesday morning and we heard about all the learning that has taken place in Year 3 this term so far, particularly in relation to their History topic 'Ancient Egypt. It was very obvious that Year 3 are thoroughly enjoying this topic. Well done Year 3 for sharing your learning so enthusiastically.
Photographs of the some of the learning that has taken place this week in Year 2 and Year 5.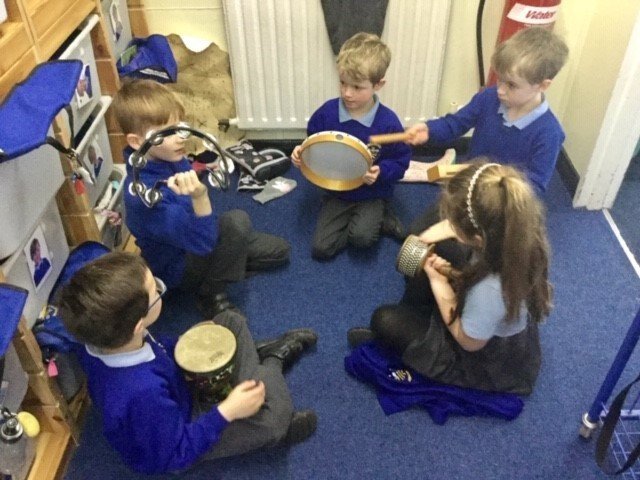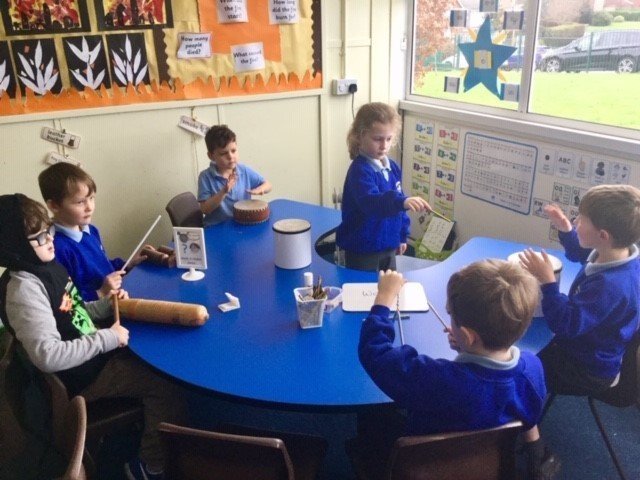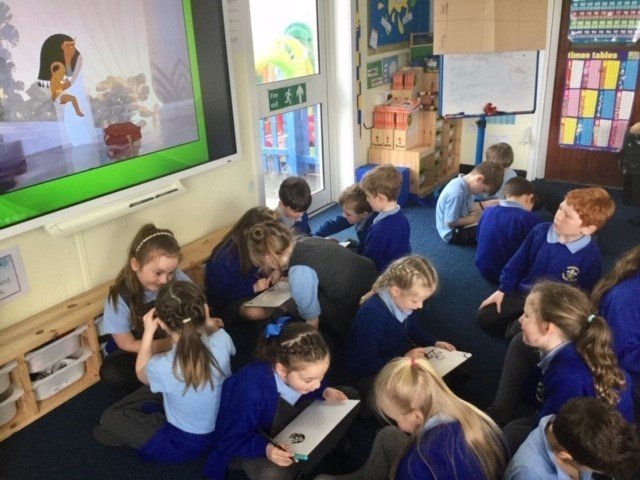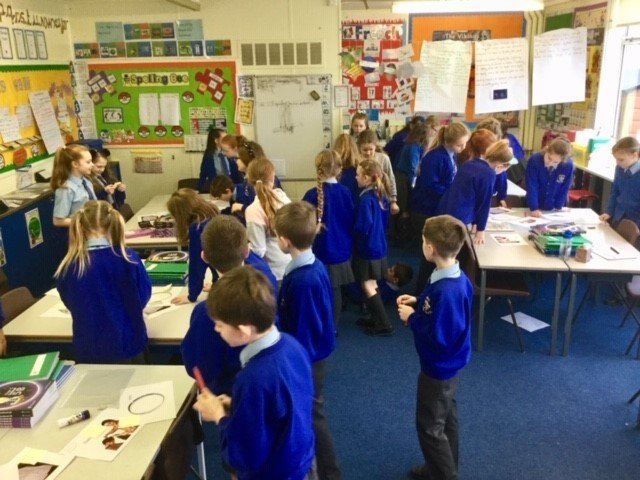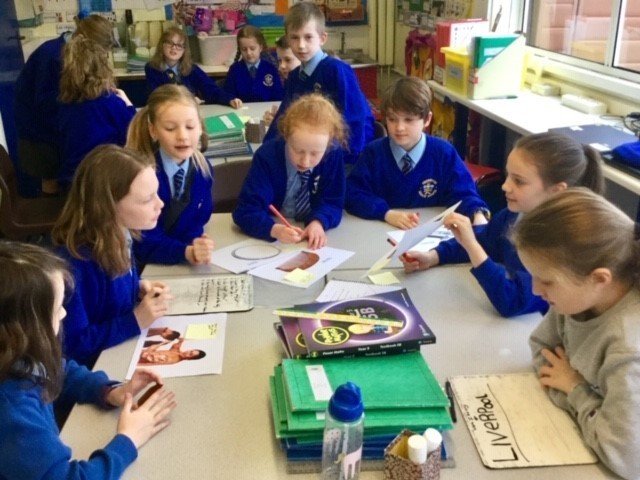 Milne class have had a wonderful day learning all about the traditions of Chinese New Year. They've made their own money wallets, written their names in Chinese and made animal masks. There was even a dragon parade and Chinese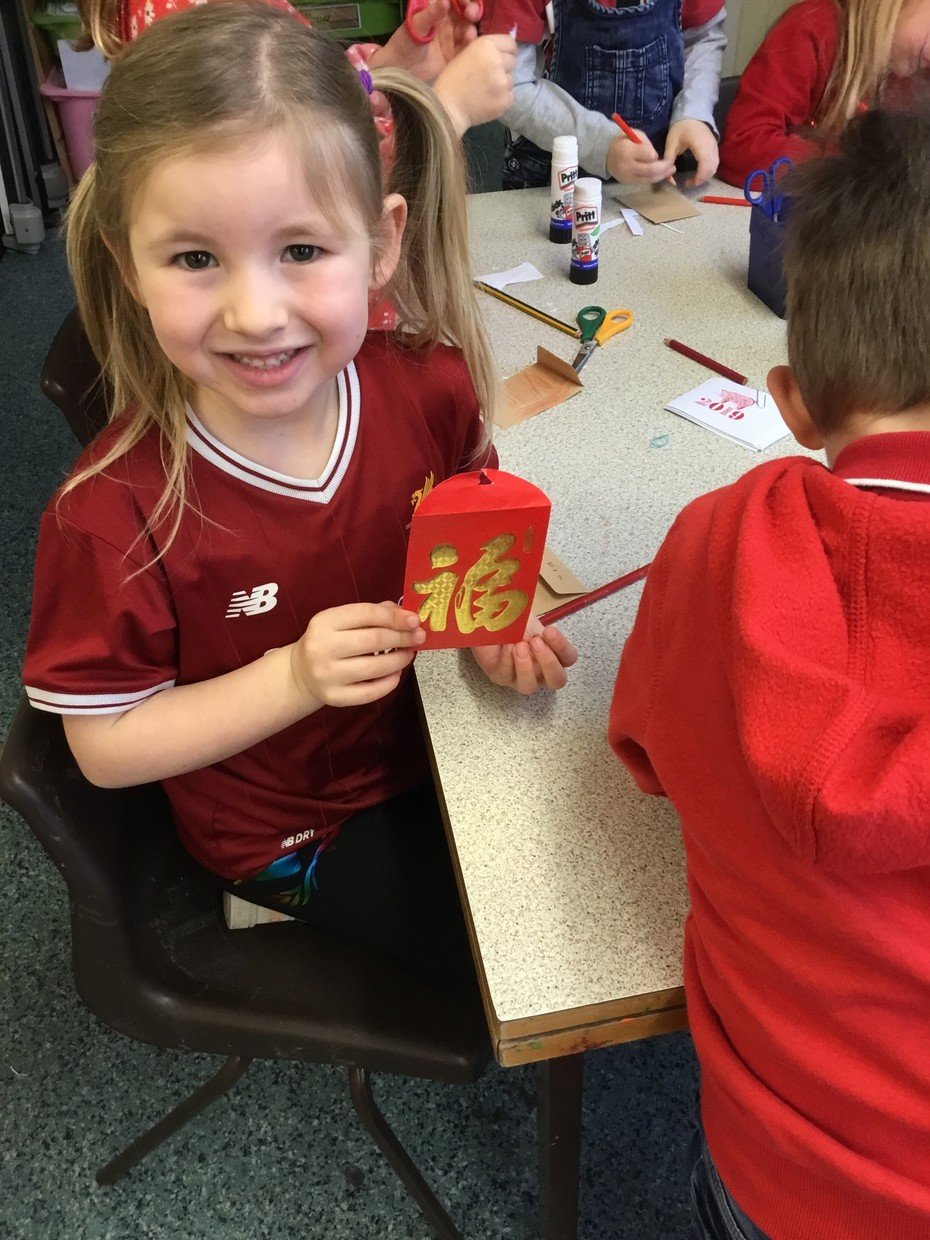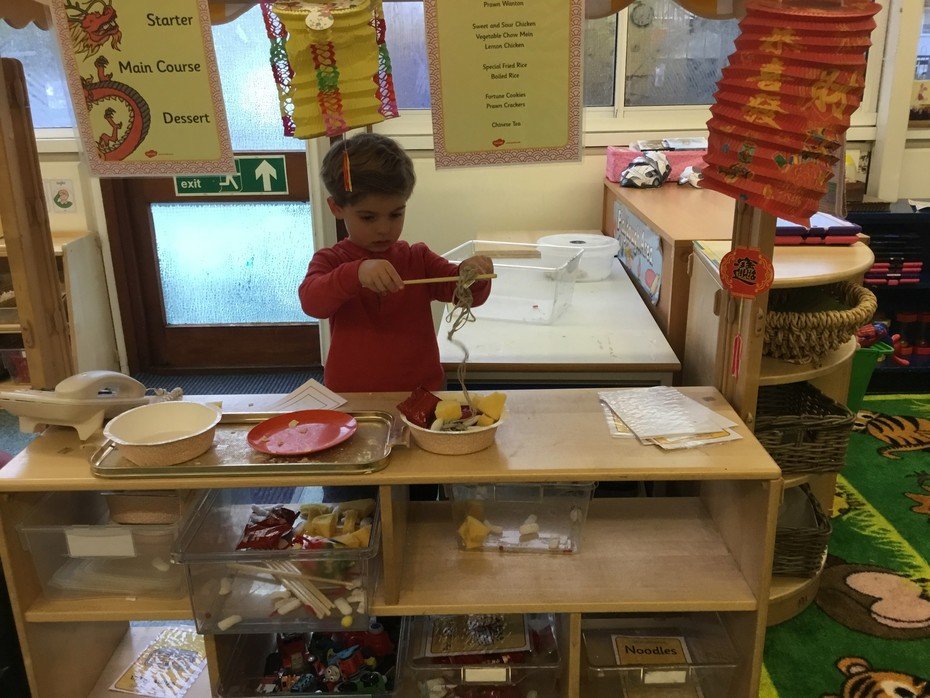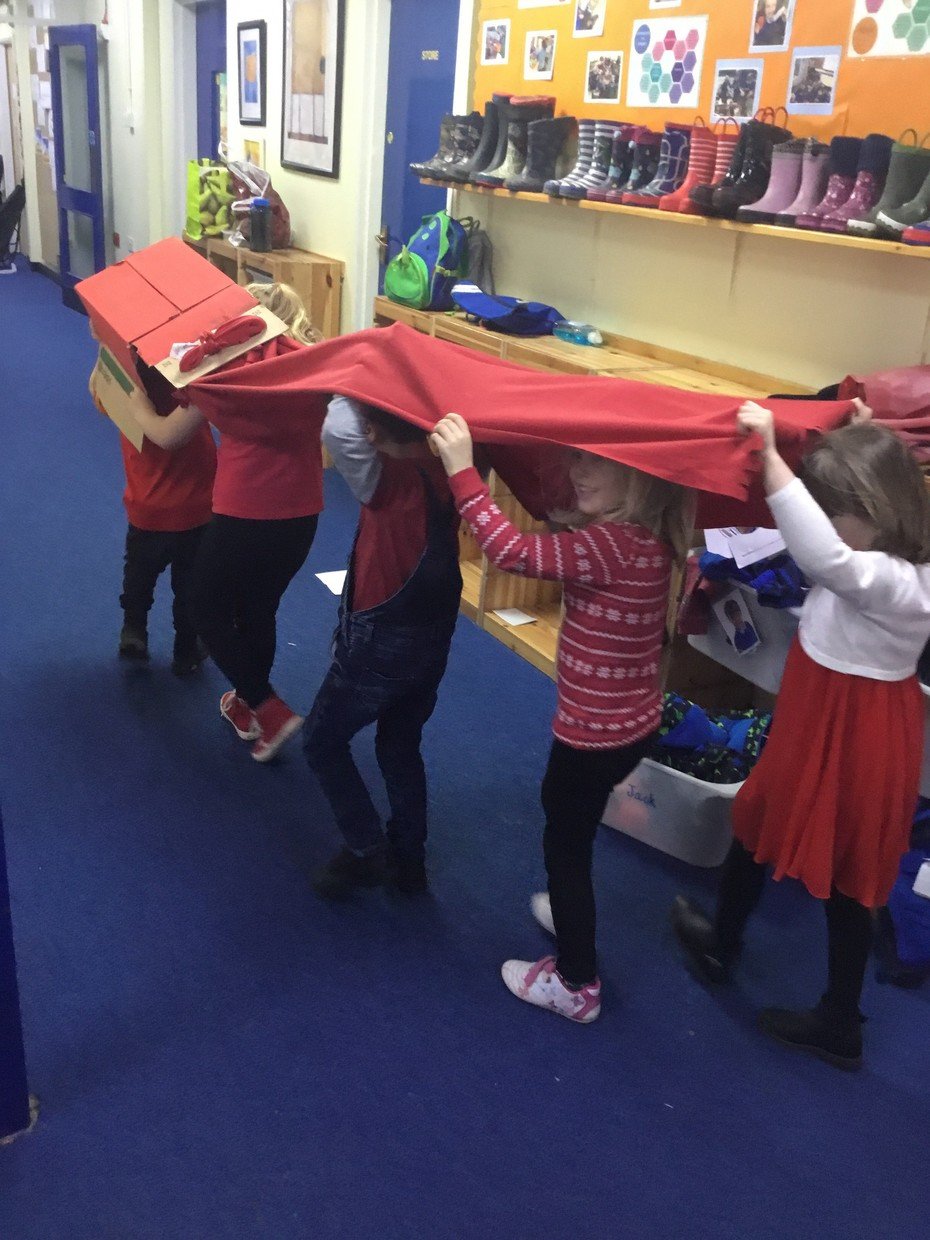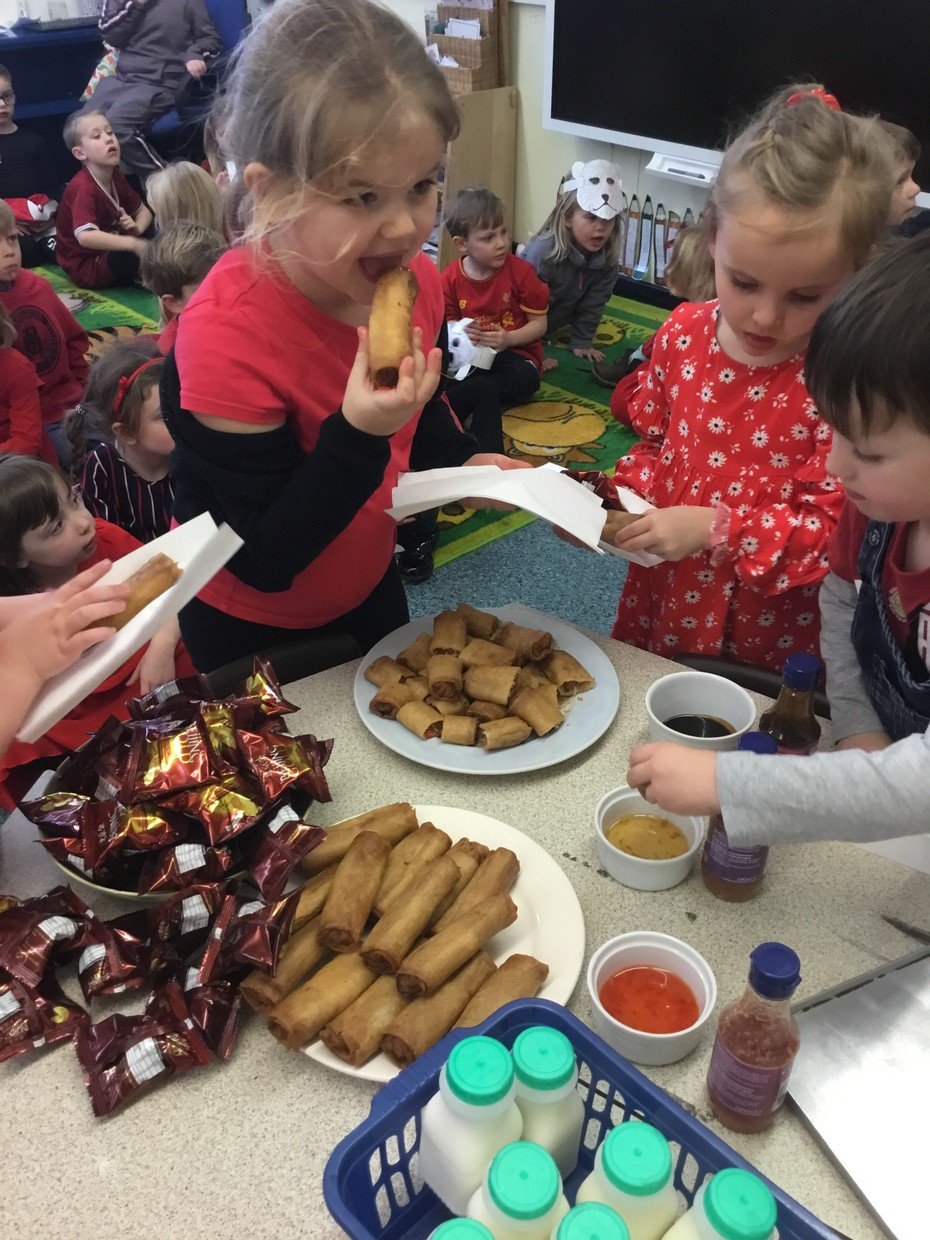 What has made me smile this week:
Seeing how much Dahl Class are enjoying their Ancient Egyptians topic - as shared in their class assembly - made me smile lots this week.

Headteacher Awards:
Rose (Carroll Class) for her work on how should humans keep healthy.
Max (Potter Class) for his writing on ordering instructions.
Mollie, Tom and Austin (Tolkien Class) for their accuracy in converting fractions to percentages.
Innis (Carroll Class) for his super maths skills - repeated addition to solve problems.
Noah (Carroll Class) for his amazing attitude to learning.
Olivia and Ashton (Shakespeare Class) for their excellent suspense stories.
Elizabeth (Shakespeare Class) for her excellent working in maths.
Tom (Carroll Class) for his super maths work.
Olivia (Shakespeare Class) for completing her reading bookmark.
Ava (Dahl Class) for her 'how to make a mummy come alive' writing.
Lois (Shakespeare Class) for completing her reading bookmark.
Jakob (Carroll Class) for super role modelling of yoga positions.
Maya (Carroll Class) for her super diary writing as Samuel Pepys.
Abi (Shakespeare Class) for completing her bookmark.
Ryley (Dahl Class) for his super guided reading response task.
Samuel, Netti and Austin (Tolkien Class) for their describing characters convincingly writing.
Presentation Awards:
Jakob (Carroll Class) for his work on how should humans keep healthy.


Sporting Achievements:
Two squads of basketballers competed against other teams at Frodsham Leisure Centre on Thursday this week. Sonny, Dylan, Seth, Isaac, Eva, Nancy, Tilly, Mairiella, Hope, Olivia, Tom and Zac competed as two teams and represented the school superbly demonstrating real team spirit. Although not placed in the top three teams, both squads should be very proud of their achievements.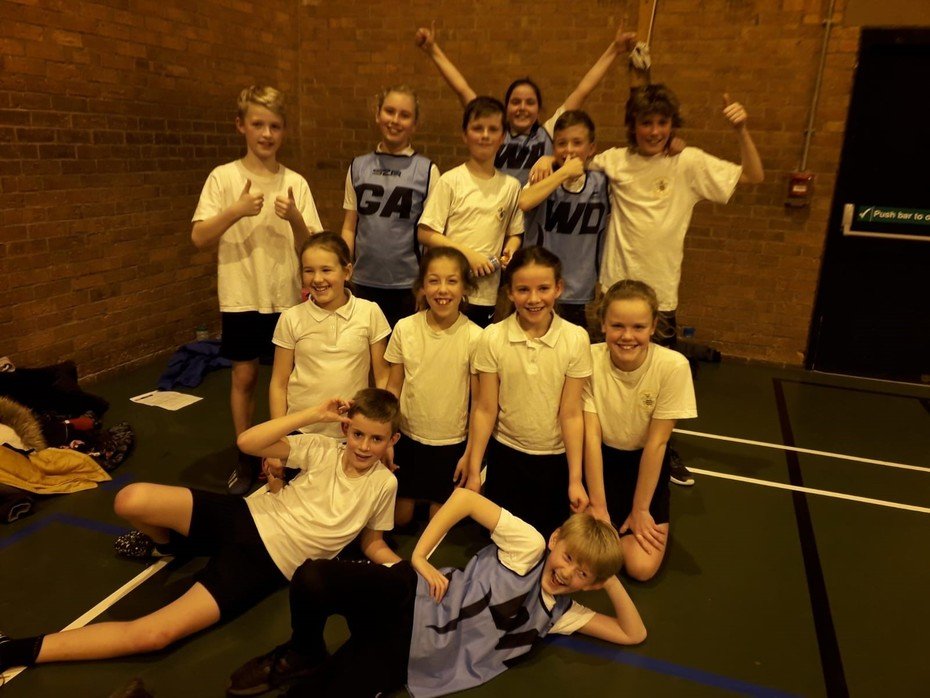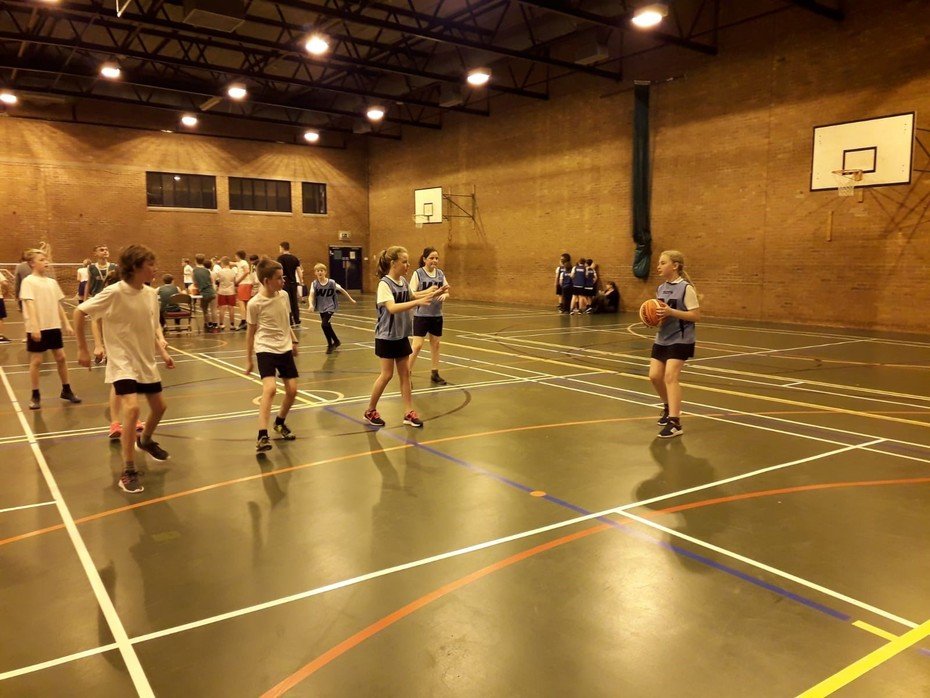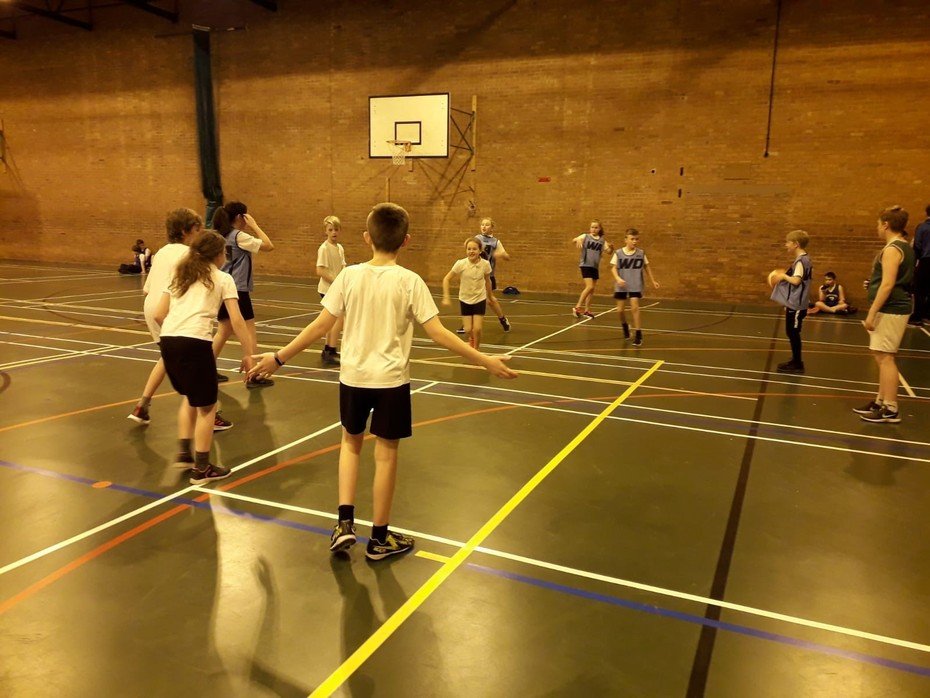 Our Celebration Assembly superstars: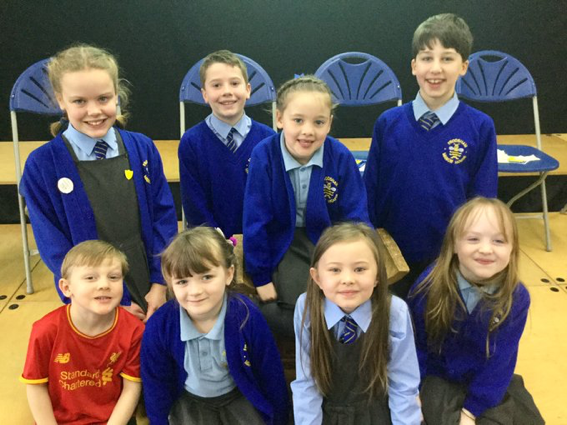 Milne Class: Sam for good writing and handwriting skills, along with super work in letters and sounds.
Potter Class: Sophie J her super attitude to learning; always having a go and for being supportive, kind and caring.
Carroll Class: Aysha for her super diary writing; for being a good listener and great at her times tables recall.
Dahl Class: Minnie for working hard and being fantastic at her times tables.
Lewis Class: Jack for being positive, friendly, funny, smiley and great at maths.
Shakespeare Class: Luke for being funny, kind, friendly, smart, smiley, caring, cool and an all round star.
Tolkien Class: Eva for her super attitude to learning, her energy, her positivity and her caring nature.
Mrs Anstice's choice: Maya (Carroll Class) for being well mannered; kind to others and great at art.
The Winning House Team:
The winning house team for this week was red team (Coniston) with 525 points; with yellow team (Grasmere) second with 460 points; blue team (Penrith) third with 348 points and green team (Thirlmere) fourth with 244 points. Congratulations to everyone in red team.

Friday Top Table:
The following children, with a friend, sat at the special dining table on Friday 8th February as they had been chosen by the Midday Assistants for exemplary manners and behaviour at lunchtime:

Samuel B (Milne); Aidan (Potter); George (Carroll); Jessie (Dahl); Alfie R (Lewis); Ashton (Shakespeare) and Tilly (Tolkien).

Happy Birthday:
In our Celebration Assembly this week, we sang Happy Birthday to Eva, Mia E, Chloe and Isaac L. Many happy returns from us all if you have celebrated your birthday this week too.

What we are looking forward to next week:
Shakespeare Class visit to Weaver Hall museum - Tuesday 12th February.
Premier League Primary Stars Schools Football Tournament - Year 6 squad - Wednesday 13th February.
Sports Ambassadors receiving School Games Award at a ceremony in Ellesmere Port - Wednesday 13th February.
Dodgeball Festival - Frodsham Leisure Centre - Wednesday 13th February - Year 6 squads.
Lewis Class Talent Afternoon - Friday 15th February @ 2.15pm.
Break for Half Term - Friday 15th February @ 3.15pm.
---