Frodsham Manor House Primary School is an attractive Primary School formed on the 1st January 1994, by the amalgamation of the former Manor Junior and Orchard House Infant Schools and is situated on Langdale Way, Frodsham.
Our school vision is 'Hand in hand, we imagine, we believe and we achieve' and we do this by offering an exciting, themematic and rich curriculum in conjunction with a happy caring environment where all children can enjoy the learning process in an atmosphere of excitement, enthusiasm and support. Click here to find out more about our Vision.
Frodsham Manor House pupils, through dedicated support, develop a love of learning and portray all those wonderful skills and attributes that make you very proud of them. They are all wonderful ambassadors for the school and demonstrate empathy, compassion, enthusiasm and fun in all that they do and how they are with one another.
School has 217 pupils on roll and has an extremely supportive Governing Body and a parental community which supports their children superbly during their time at school. We welcome visitors so we can show them how we learn and how proud we are of our school.
Ian Devereux-Roberts
Head Teacher
The Buzz
Ian Devereux-Roberts (IDevereux-Roberts) on: The Buzz
What's in the news?
All Christmas preparations are happening, which always makes the final couple of weeks of the Autumn Term a vey busy time in school. Please try to support as many of the events that are happening in and out of school.
It would be lovely to see parents and children from school coming along to see me in the pantomime 'Cinderella' in January at the Civic Hall in Ellesmere Port. I will be playing the role of Buttons and have the task of looking after Cinderella and making sure the audience gets thoroughly involved in each performance. Check for the letter that as sent home today.

What has happened in school this week:
We welcomed Tia to Potter Class this week. She has been made to feel most welcome by all the children in her class.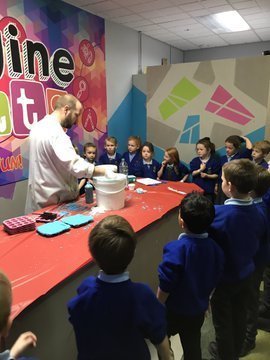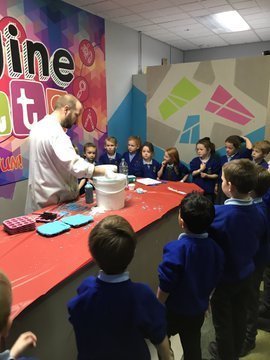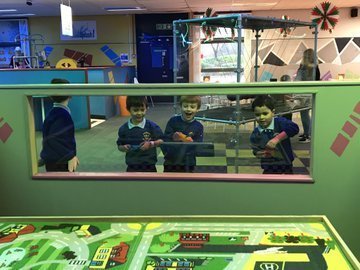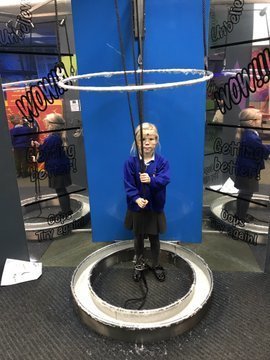 Potter Class had an absolutely fabulous day on Wednesday visiting Imagine That in Liverpool. They had a full day exploring a range of scientific activities and experiments which they thoroughly immersed themselves in. Mrs McGrath and Mrs Atkin were exceptionally proud of all the children.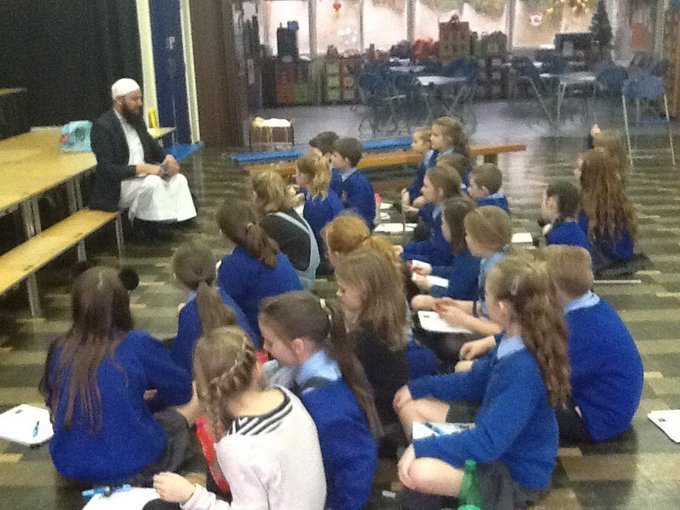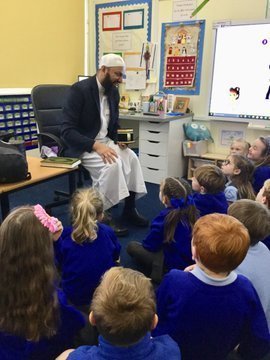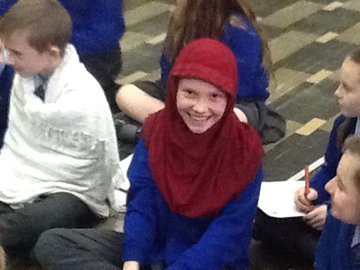 It was lovely welcoming back Imran Kotwal on Wednesday this week, as he worked with children in Year 2, Year 4, Year 5 and Year 6. With Imran, the children explored special texts, artefacts and stories; learnt about Hajj and the pilgrimage to Mecca and what the Prophet Muhammed said about charity. Imran was very complimentary of all the children and their engagement in the sessions.
Year 3 had an amazing trip on Thursday at 'The Iron Age Experience'. They took part in a range of activities including getting mucky (their favourite)! They learnt how to use a bow and arrow, studied artefacts, got to investigate inside a real roundhouse, made clay pots, used willow to weave and took part in an archaeological dig finding real artefacts. What a brilliant day and many thanks to the parents who supported the children in Dahl Class.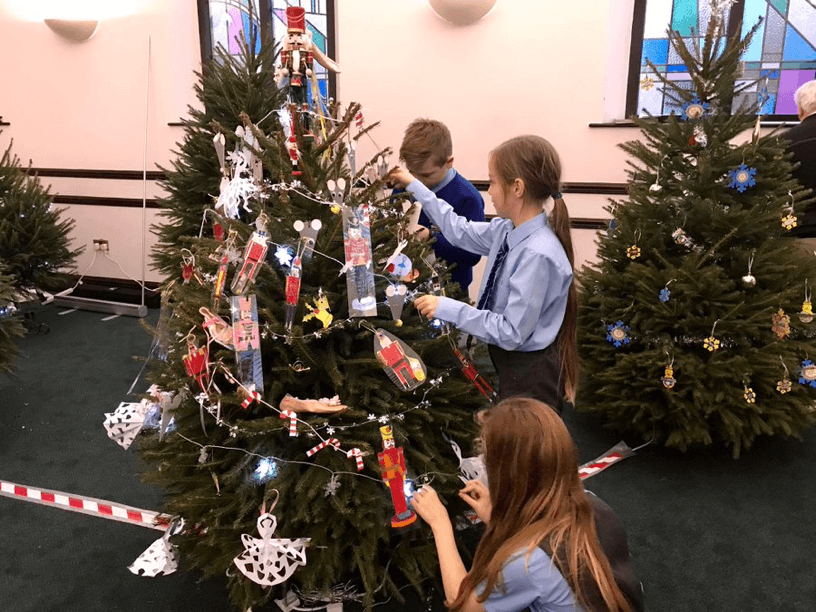 Thursday afternoon saw three of our RE ambassadors decorating our Nutcracker themed Christmas Tree. The tree will be one of a number of trees forming part of the Christmas Tree Festival at Frodsham Methodist Church. If you find time try and get along too all the trees in their true glory.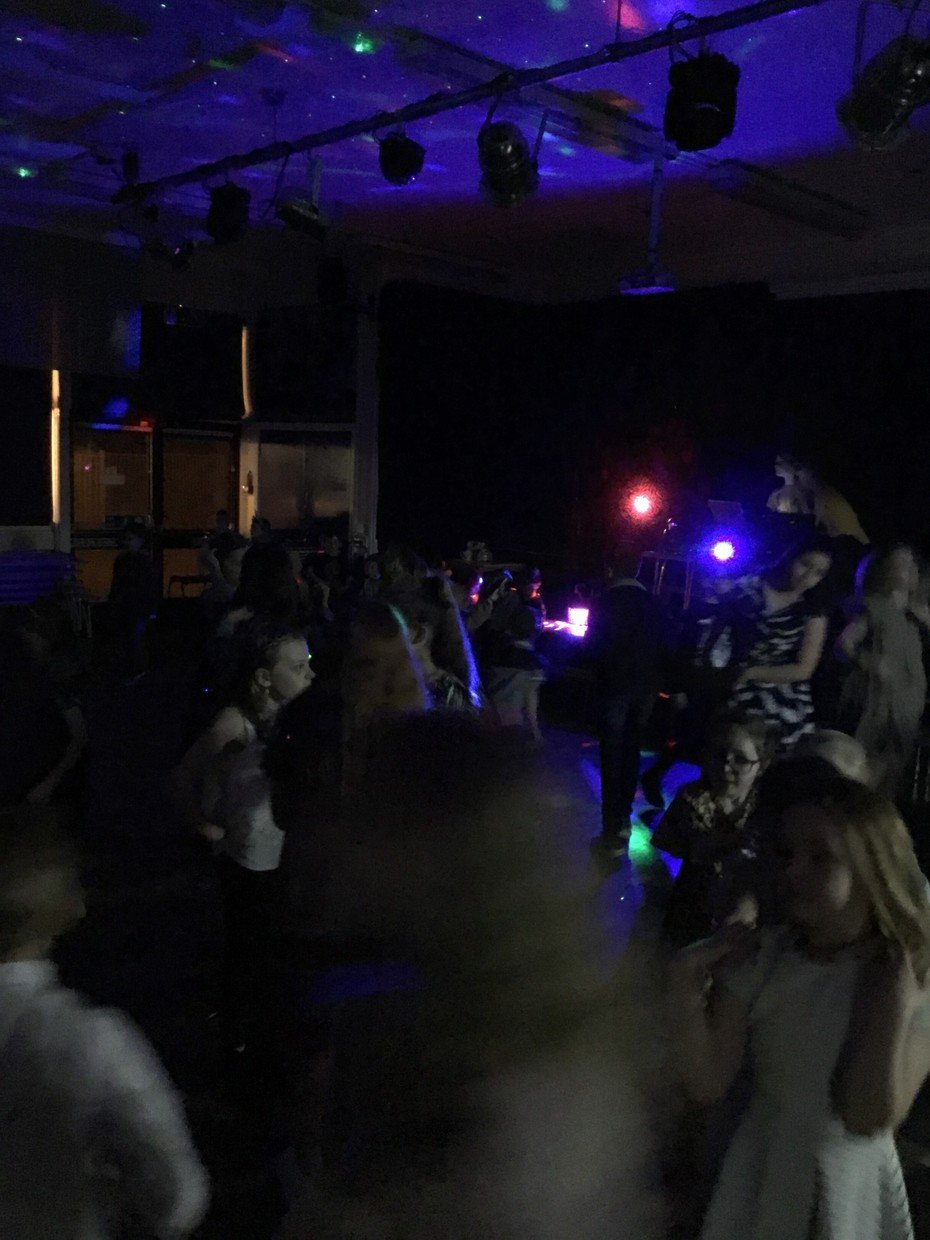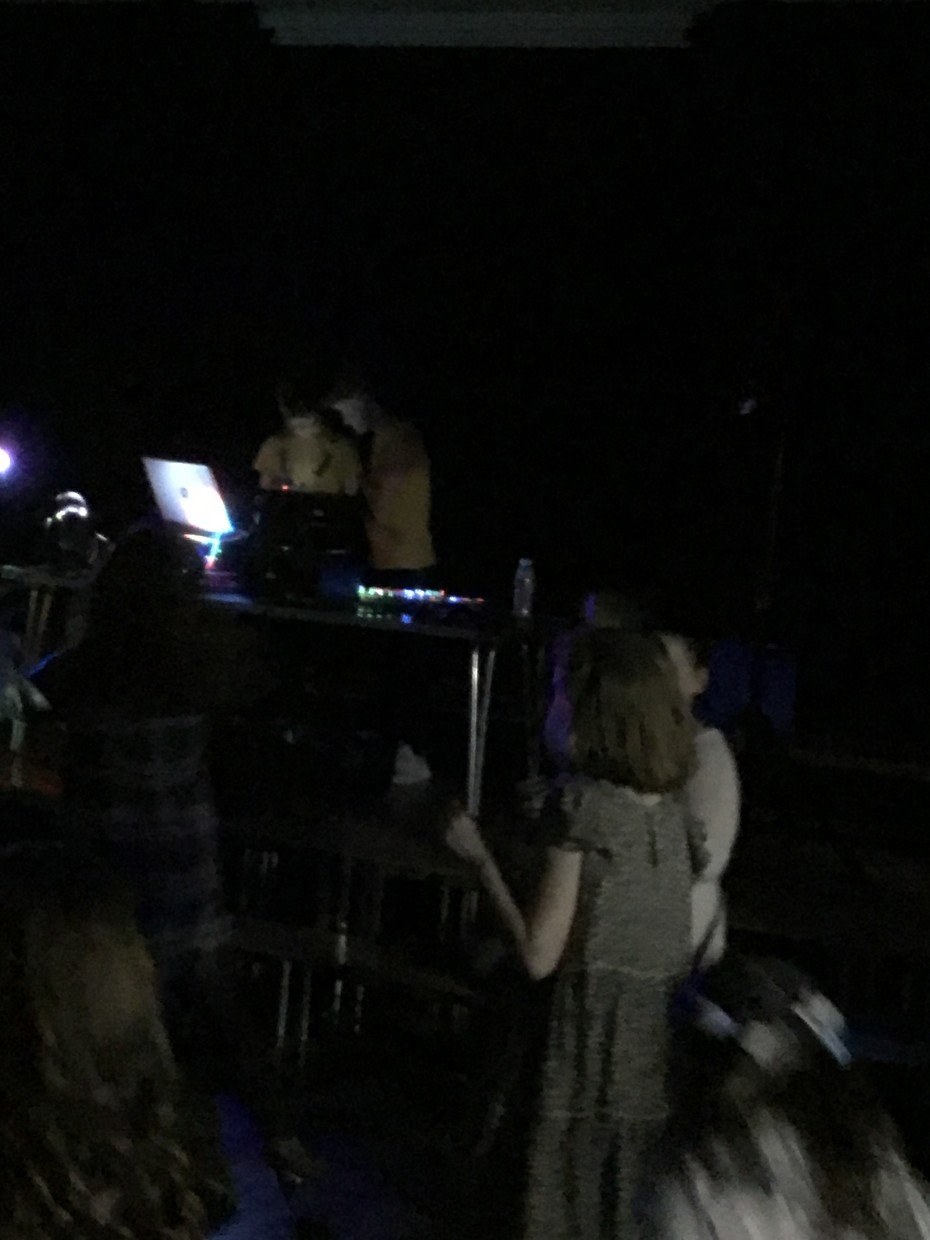 Our PTA Christmas Disco took place on Thursday evening and saw 116 children dance the evening away! Huge thank you to DJs Dylan and James for spinning the discs and keeping all the children dancing. Many thanks also to those parents who helped at the event, thus ensuring it went off without a hitch.
Carroll Class took part in the annual 'Christmas Journey' experience at Main Street Church on Friday morning. Accompanies by Mrs Brook, Mrs Deegan and Miss Cragg the children journeyed through the Christmas story which was told to them through dramatization. This is always a lovely experience for the children in Year 2 and this year was no exception. We send our thanks to Main Street Church.
The talents of the children in Shakespeare Class were on display on Friday afternoon as the whole school watched their Talent Show. A range of talents were on display including gymnastics, a volleyball demonstration, singing and a magic act. Well done to all those children who took part. The winning act was a group of actors performing a comedy piece complete with singing and dancing.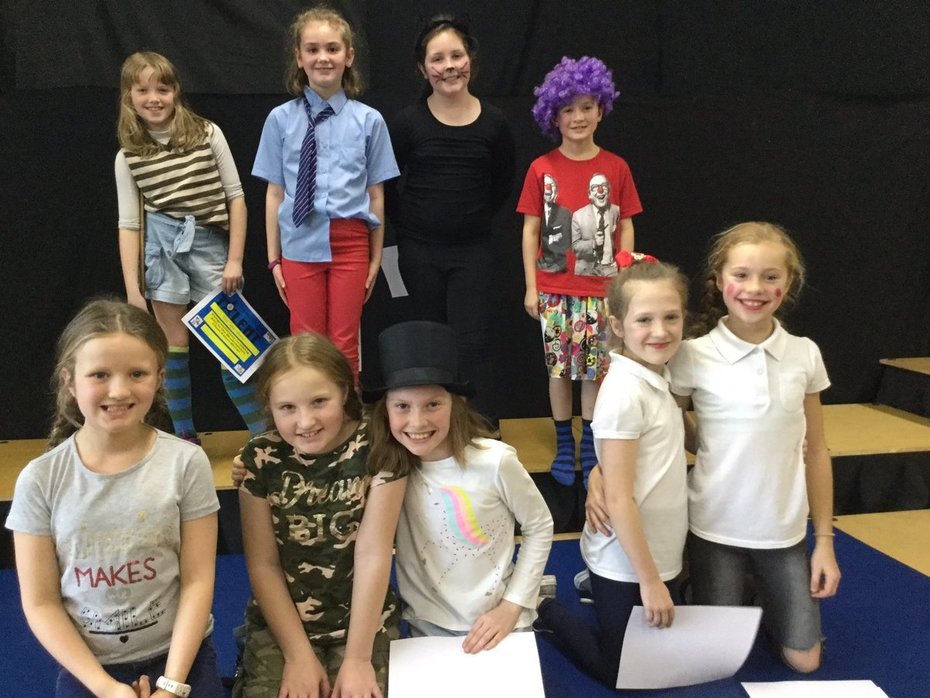 There was then a quick turn around for members of the choir to go to sing for the opening of Frodsham Christmas Tree Festival. Many thanks to the many adults who came to suppport us.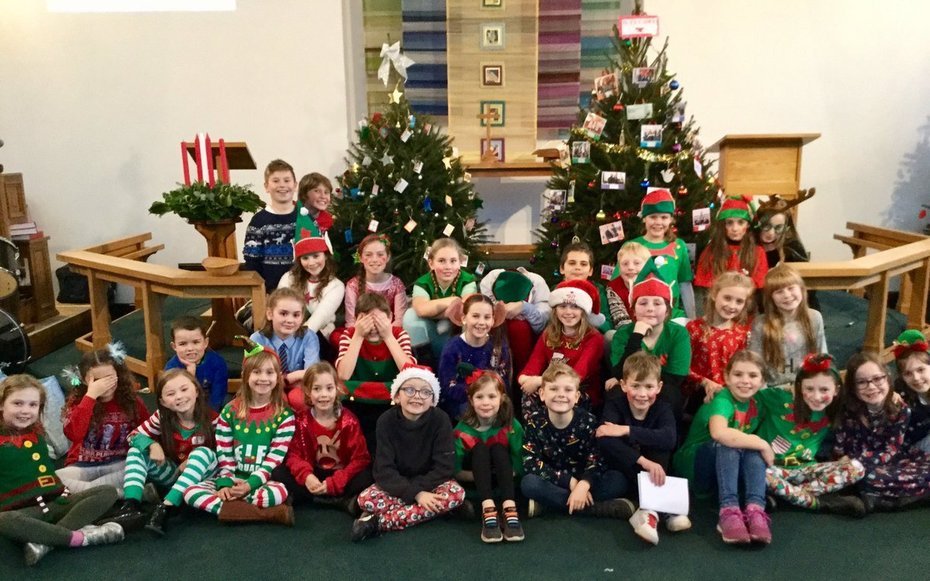 Thank you for supporting Elf Day today in aid of the Alzhiemer's Society - an event organised by the school council. School looked amazingly festive - with many a mischievous elf spotted here and there! By the end of the day we had raised £280.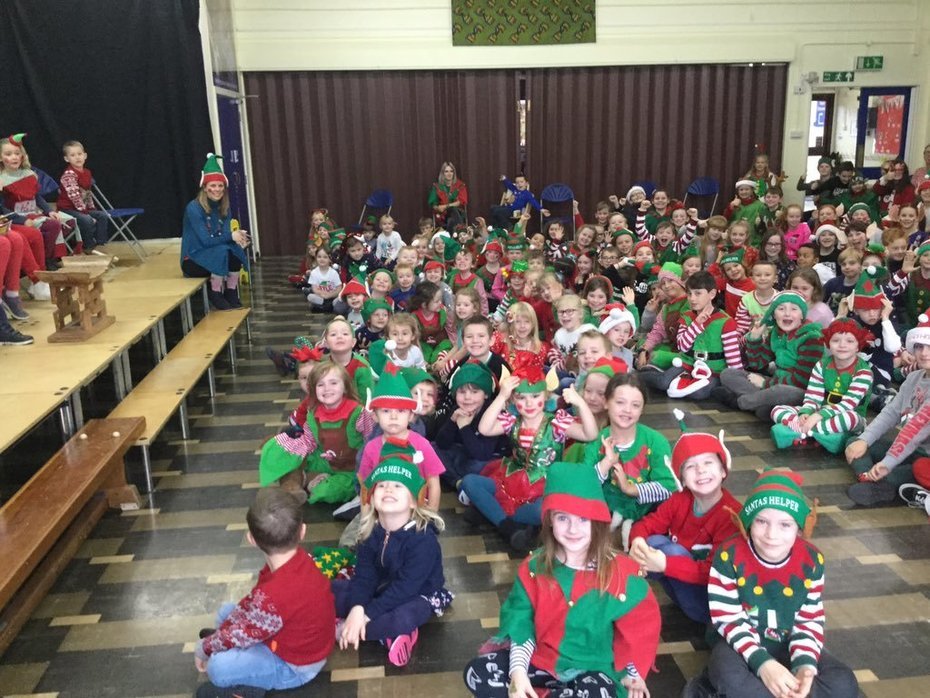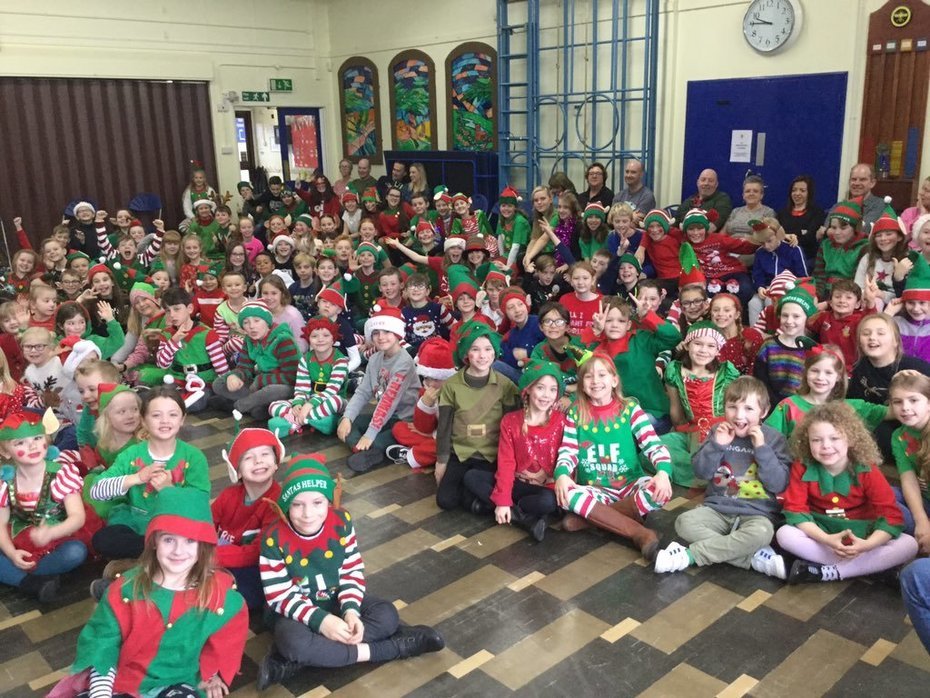 What has made me smile this week:
As we count down to that very special time of the year, all the younger children in school have begun rehearse for 'Stable by Starlight'. I can hear them singing and practising their lines in the school hall, from my office, which has enabled me to smile all week. Don't forget to book your tickets for the performances in the last week of term.
Headteacher Awards:
Mia W (Lewis Class) for her super character description.
Alfie R (Lewis Class) for completing his reading bookmark.
Elizabeth, Izzy A and Bethany (Shakespeare Class) for their French drama piece.
Tom (Tolkien Class) for his super letter of application for a role on Shackleton's expedition.
Luke (Shakespeare Class) for completing his reading bookmark.
Alfie (Dahl Class) for completing his reading bookmark.
Jess C (Tolkien Class) for her excellent letter and super presentation skills.
Max W (Milne Class) for his super progress in phonics.
Hope (Tolkien Class) for her accuracy in undertaking fractions calculations.
Harry (Tolkien Class) for being a fractions whizz.
Ben and Alfie (Dahl Class) for their maths perseverance.
Joseph and Adam (Carroll Class) for being superb maths whizzes.
Samuel (Tolkien Class) for supporting Frodsham Festival singing events.
Austin and Zac (Tolkien Class) for being a big help to Mr McCarvell at lunchtime this week.
Presentation Awards:
Isaac, Dara and Jakob (Carroll Class) for their amazing handwriting skills in their 'Jack in their Beanstalk' work.
Our Celebration Assembly superstars: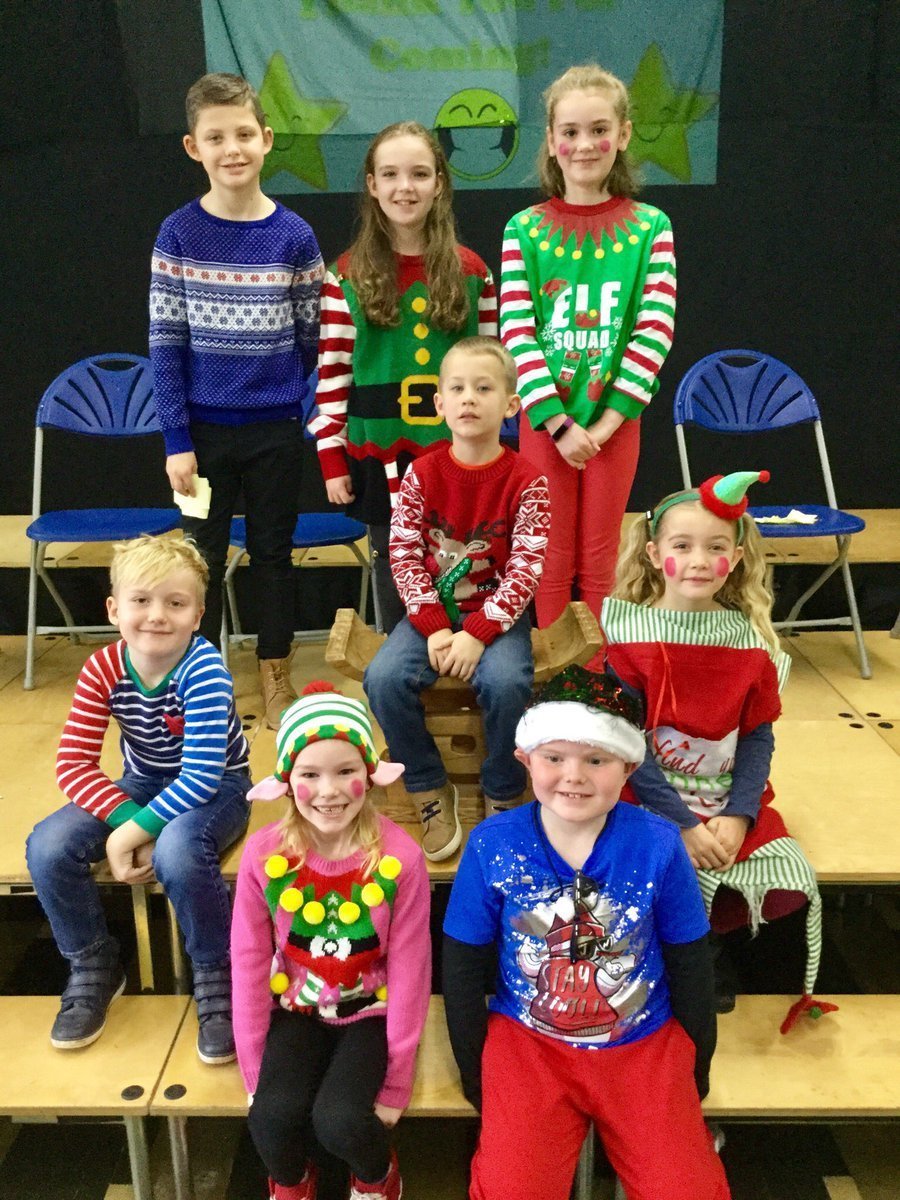 Milne Class: Zac for being an amazing leaner and being always up for a challenge.
Potter Class: Alfie for the super progress in his maths work.
Dahl Class: Ava for
Lewis Class: George for the super progress in his reading and handwriting skills.
Shakespeare Class: Phoebe B for her progress in French sessions and her understanding of why historical sources may not always be reliable.
Tolkien Class: Tyler for the progress in his maths work.
Mrs Anstice's choice: Edith and Martha for their super singing skills; use of actions and picking up songs really quickly.
The Winning House Team:
The winning house team for this week was green team (Thirlmere) with 537 points; with red team (Coniston) and blue team second with 522 points and yellow team (Grasmere) fourth with 510 points. Congratulations to everyone in green team.
Friday Top Table:
The following children, with a friend, sat at the special dining table on Friday 30th November as they had been chosen by the Midday Assistants for exemplary manners and behaviour at lunchtime:
Abbie (Milne); Sophie (Potter); Lucie (Carroll); Freddie (Dahl); Imogen (Lewis); Abbi (Shakespeare) and Lucy (Tolkien).

Happy Birthday:
In our Celebration Assembly this week, we sang Happy Birthday to Mrs Leighton, Zane, Isla Scott, Isaac H, Erin G, Layla, Ella F and Imogen J. Many happy returns from us all if you have celebrated your birthday this week too.

What we are looking forward to next week:
Christmas Story Writing Assembly - Thursday 13th December @ 9am.
Christmas Lunch and Santa Dash - Thursday 13th December.
PTA Christmas Fair - Friday 14th December @3pm
---