Frodsham Manor House Primary School is an attractive Primary School formed on the 1st January 1994, by the amalgamation of the former Manor Junior and Orchard House Infant Schools and is situated on Langdale Way, Frodsham.
Our school vision is 'Hand in hand, we imagine, we believe and we achieve' and we do this by offering an exciting, themematic and rich curriculum in conjunction with a happy caring environment where all children can enjoy the learning process in an atmosphere of excitement, enthusiasm and support. Click here to find out more about our Vision.
Frodsham Manor House pupils, through dedicated support, develop a love of learning and portray all those wonderful skills and attributes that make you very proud of them. They are all wonderful ambassadors for the school and demonstrate empathy, compassion, enthusiasm and fun in all that they do and how they are with one another.
School has 217 pupils on roll and has an extremely supportive Governing Body and a parental community which supports their children superbly during their time at school. We welcome visitors so we can show them how we learn and how proud we are of our school.
Ian Devereux-Roberts
Head Teacher
The Buzz
Ian Devereux-Roberts (IDevereux-Roberts) on: The Buzz
What's in the news?
Our visitors from Red Roses School had a very busy weekend with their host families, with some of them visiting a beach for the very first time. A visit to Chirk Castle also took place which was thoroughly enjoyed by everyone.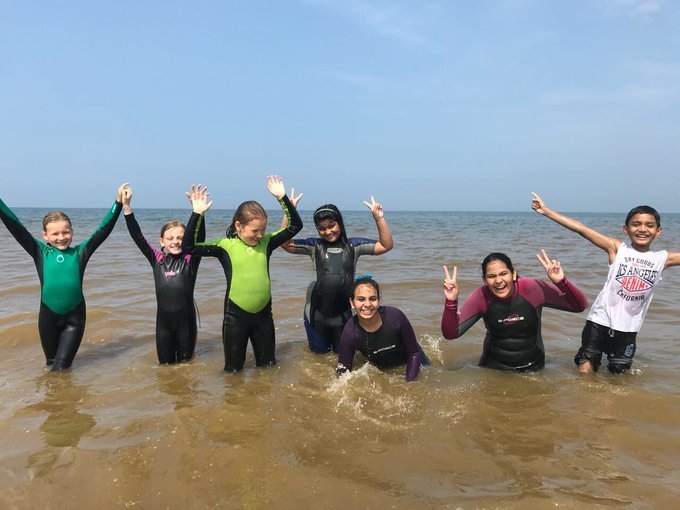 Learning a musical instrument at Manor House Primary School
BOOK A TASTER COURSE OF LESSONS FOR SEPTEMBER!
If your child is interested in trying a course of instrumental lessons at school, please visit www.musicforlife.org.uk/apply-now where you will find lots of information and be able to book a "taster" course online ready to start in September. Instrument lessons at Manor House Primary School are provided by Music for Life - a not-for-profit music education service working in partnership with 130 schools to teach around 4,500 pupils every week across Cheshire, Wirral and North Staffordshire. To discover more about the work of Music for Life, please visit:
WEBSITE: musicforlife.org.uk FACEBOOK: facebook.com/Musicforlife1234 TWITTER: twitter.com/MusicforLifeSCH VIDEOS: musicforlife.org.uk/videos
Music for Life can accommodate almost any child who books a course before the summer because it designs a new timetable from scratch every year to do so. After that, additional places may be available during the year but they tend to be more limited. It is important to note that anyone wishing to try a course of lessons in September needs to book before the end of this term (certainly before August) to be sure of a place when school reopens.
The cost of lessons can be spread over 12 months if required to help make things much more affordable, typically around £25 per month or less for most instruments for beginners (piano around £37 per month) and payment can be made by almost any debit, credit or pre-paid card. Full details about costs are available on the Music for Life website and can be viewed and confirmed before booking.
Involvement in music offers young people something very special, not only introducing children to a confidence boosting, life enhancing interest, but also something which study after study has shown leads to improved achievement across the curriculum. 130 schools, together with thousands of parents, young people, professional musicians and music teachers would tell you they feel Music for Life offers something special, too! Music for Life exists to engage children long term in high quality music making and to nurture and develop an interest we know many will have for life.
We are proud to have had the opportunity to work with some amazing young people over the last 23 years and hope that your child may join us soon!
Do check things out at www.musicforlife.org.uk/apply-now.
Best wishes
Music for Life Team admin@musicforlife.org.uk
Don't forget to book a place before the summer holidays for lessons to start in September! If you don't have access to the internet or an email address, please phone us on 01978 761162.
Security of data and privacy are very important to us. You can find out more here: www.musicforlife.org.uk/privacy
Music for Life is a not-for-profit company limited by guarantee Registered in England and Wales Number 3548287
In preparation for their residential to London next week, Year 6 sported their 'Leavers Hoodies' in school this week. Bright colour so that we can spot them!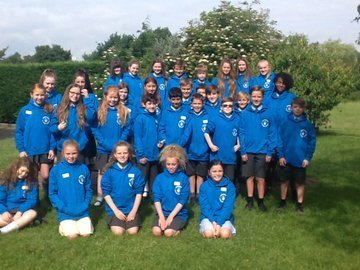 Mrs Anstice will be attending he Cheshire School Awards next Tuesday with pupil represetnatives to see whether we will be the winning school in the Community Award category. We'll let you know how we get on.
What has happened in school this week?
Our visors have had a very busy week as you can see from the photographs below - visit to Helsby High School; visit to the historic city of Chester; attendance at the Epic Steps Conferences with Year 6; sightseeing tour of our capital city and a visit to Chester Zoo. A very full on week but a truly magical one though.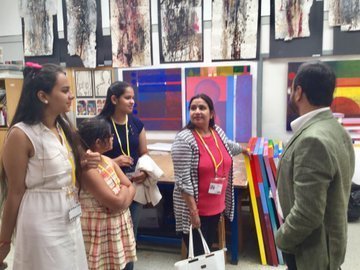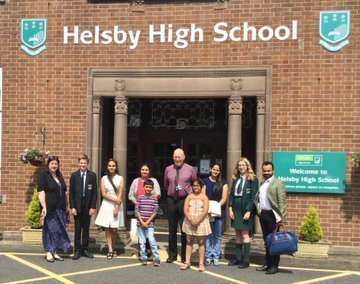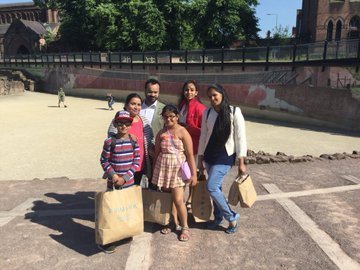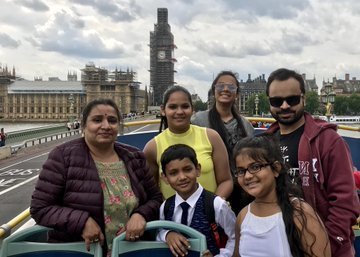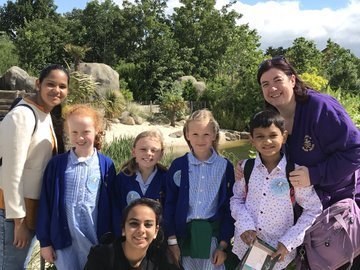 Following their French immersion course in France before half term, Miss Hall and Mrs Pye shared their learning with Year 6 through the medium of food tasting. As you can tell from the photographs, some of the foods tasted went down well and some obviously didn't.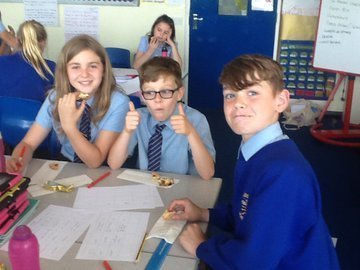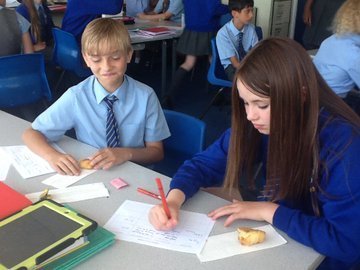 Along with pupils from other local schools, Year 6 took part in the Epic Steps Conference at Sci-Tech Daresbury. Debating and undertaking science investigations dominated their day there. The children certainly had a great day.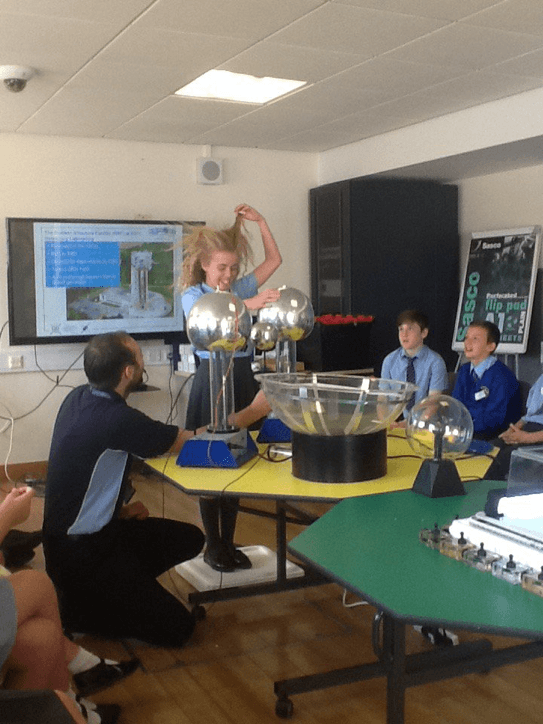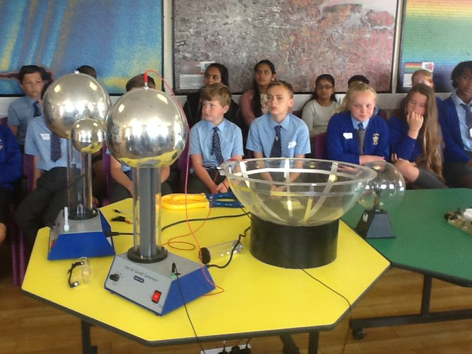 Potter Class enjoyed a visit to Chester Zoo on Thursday - exploring all the areas as well as undertaking workshops. Here they are captured from above as they walked around the zoo. They had a great day and all returned to school full of smiles and lots of information to share.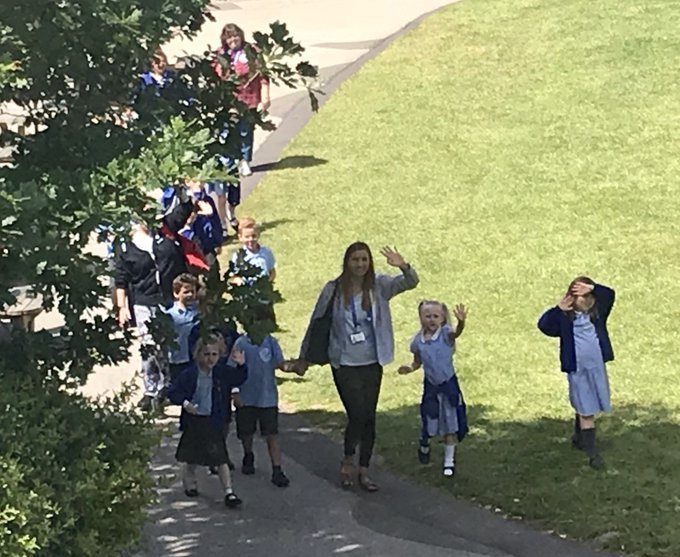 Congratulations to everyone in Year 4 who ensured their Alzheimer's Cupcake Sale was a great success on Thursday afternoon. With the help of Miss Fiddler, Mrs Allen, Mrs Williamson and the many donations that came in they raised the wonderful total of £139.50 for the Alzheimer's Society.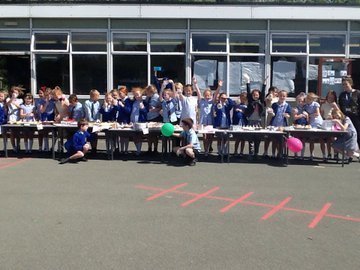 What has made me smile this week?
Being in the company of our visitors from Red Roses School this week has brought many a smile to my face. It has been a real pleasure and privilege to have them as part of our school family. We certainly hope our partnership will go from strength to strength.
This week's Head Teacher's Awards:
Nathan (Milne Class) for his super skills of concentration in his maths learning.
George, Chloe, Rohan, Daisy, Aysha and Erin (Potter Class) for completing their phonics reward bookmarks.
Seth and Nancy (Shakespeare Class) for their scaling up and down of potions in maths.
Robyn (Lewis Class) for completing her reading bookmark.
Ella (Milne Class) for her World Cup fact book.
Olivia (Carroll Class) for completing her reading bookmark.
Zane (Dahl Class) for his super rocket work in Science.
Bruce (Milne Class) for completing his reading bookmark.
Indy (Shakespeare Class) for growing in confidence and answering more and more questions in class.
Olivia (Tolkien Class) for organising Mrs Pye and Miss Hall in the French food tasting session.
Rose and Oscar (Potter Class) for completing their phonics reward bookmark.
Tom (Potter Class) for completing his reading bookmark.
Freddie (Carroll Class) for completing his reading bookmark.
Molly (Carroll Class) for her excellent barmodel division work in maths.
Rose (Potter Class) for being caring and supportive on the Chester Zoo visit.
This week's Head Presentation Awards:
Aidan (Carroll Class) for his barmodel division maths work.
Our Celebration Assembly Superstars: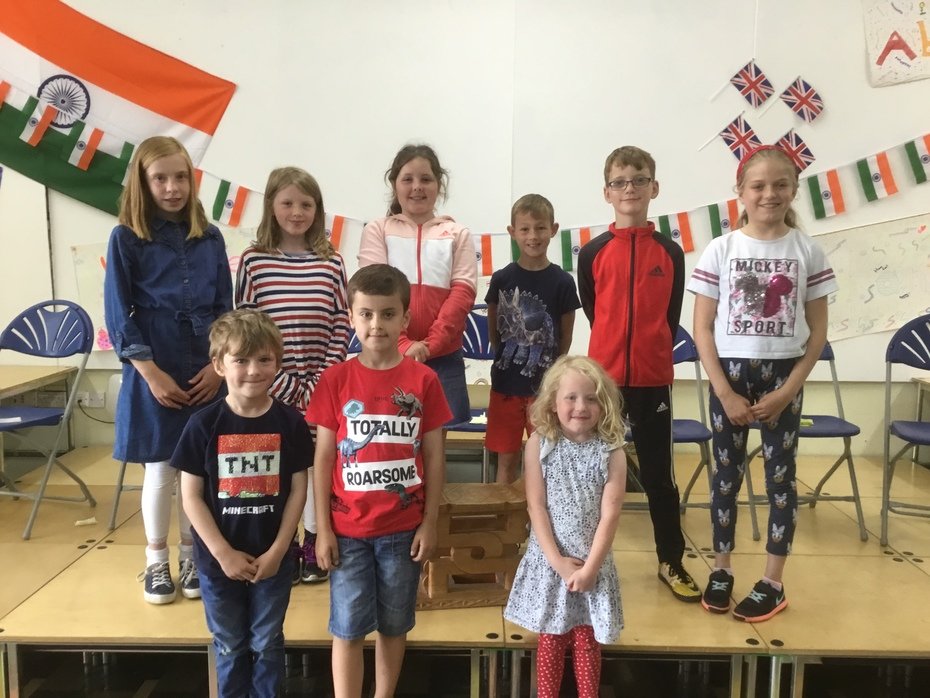 Milne Class: Jess for working hard on being a super learner.
Potter Class: Rohan for the improvement in her literacy work.
Carrol Class: Ryley for his excellent attitude to learning and for being a superstar in Science learning.
Dahl Class: Lochlan for the improvement in his maths work and his super non-chronological report.
Lewis Class: Eva for her amazing creative writing skills ; Ellla C for her perseverance in her maths learning.
Shakespeare Class: Natasha for being hardworking, listening to advice and putting a smile on everyone's faces.
Tolkien Class: Sophie for being an all-round superstar - quiet, determined and focussed.
Mrs Anstice's choice: James (Shakespeare Class) for becoming more independent in his learning.
The Winning House Team:
The winning house team this week was Penrith. Congratulations to everyone in the blue team who collected 545 points.
Friday Top Table:
The following children, with a friend, sat at the special dining table on Friday 15th June as they had been chosen by the Midday Assistants for exemplary manners and behaviour at lunchtime:
Annabel (Milne); Jack L (Potter); Natalya (Carroll); Nathan (Dahl); Lillia (Lewis); Jess C (Shakespeare) and Sam P (Tolkien).
Happy Birthday:
In our Singing Assembly this week, we had no one celebrating their birthday. Many happy returns from us all if you celebrated your birthday this week.
What we are looking forward to next week:
Year 6 London residential - Monday 18th June to Wednesday 20th June.
MUGA installation - woo hoo!
Milne Class Father's Day Stay and Play - Monday 18th June - 9am to 10.15am.
Shakespeare Class - Bible Explorer Assembly - Tuesday 19th June @ 9.30am
Home Visits by Mrs Hughes and Mrs Brook.
Milne Class Talent Afternoon - Friday 22nd June @ 2pm.
Cheshire School Awards - Tuesday 19th June - Queens Hotel, Chester,
---