Frodsham Manor House Primary School is an attractive Primary School formed on the 1st January 1994, by the amalgamation of the former Manor Junior and Orchard House Infant Schools and is situated on Langdale Way, Frodsham.
Our school vision is 'Hand in hand, we imagine, we believe and we achieve' and we do this by offering an exciting, themematic and rich curriculum in conjunction with a happy caring environment where all children can enjoy the learning process in an atmosphere of excitement, enthusiasm and support. Click here to find out more about our Vision.
Frodsham Manor House pupils, through dedicated support, develop a love of learning and portray all those wonderful skills and attributes that make you very proud of them. They are all wonderful ambassadors for the school and demonstrate empathy, compassion, enthusiasm and fun in all that they do and how they are with one another.
School has 217 pupils on roll and has an extremely supportive Governing Body and a parental community which supports their children superbly during their time at school. We welcome visitors so we can show them how we learn and how proud we are of our school.
Ian Devereux-Roberts
Head Teacher
The Buzz
Ian Devereux-Roberts (IDevereux-Roberts) on: The Buzz
What's in the news?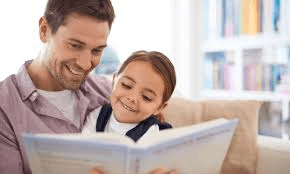 'If you read just one book a day to your child, they will have read 1825 books by their 5th birthday. Every Day Counts. Every Book Counts.'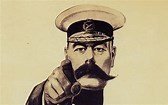 YOUR P.T.A NEEDS YOU

If you are on Facebook please join the Frodsham Manor House PTA group to keep up to date with news of events. There is currently a post asking for class reps. These are people who are willing to be contacted by the committee when we have events coming up, E.g a particular year group running at stall at Manor Fest!! Ideally we would like 3 class reps per class although more always welcome to share the load. Please do comment on the Facebook post if you are able to help in this way.
What has happened in school this week?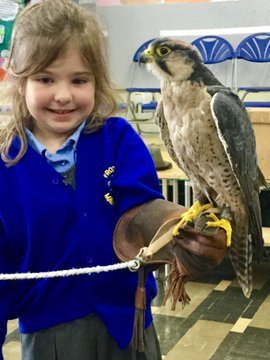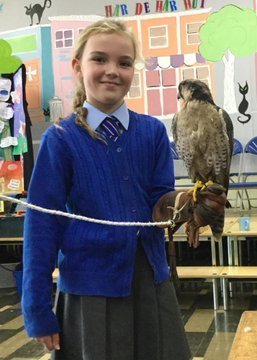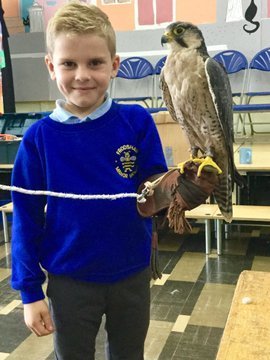 As you can see from the photographs above, we had a number of visitors in school this week. Every other year, we are visited by birds from the Welsh Birds of Prey Centre. Learning facts about the birds and having an opportunity to see them close up and handle them is always a highlight of the school year. I hope the children shared with you some of the facts they learnt.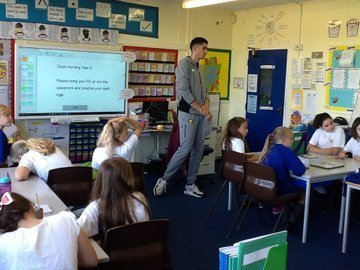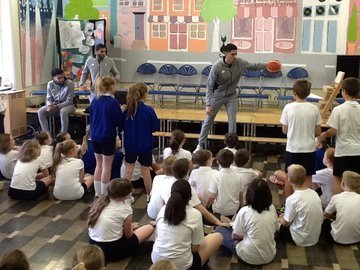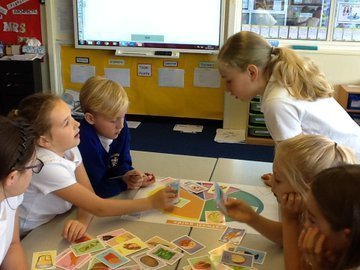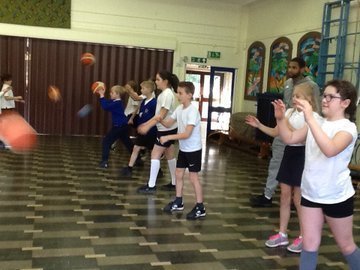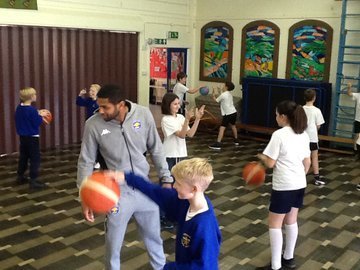 As part of the Hoops for Health programme, run by Cheshire Phoenix Basketball squad, children in Year 5 and Year 6 had the opportunity to develop their basketball skills as well as consider the importance of healthy eating. Our American visitors make excellent ambassadors for the club but at the same time make us look very short indeed! They will be back to lead some specific coaching sessions with the children in Year 5 and Year 6. A squad of players will then be selected to take part in a tournament at the Ellesmere Port Sports Village during the interval of a forthcoming Cheshire Phoenix home game.
Tolkien Class was the first class to share their learning with the rest of the school and their parents at a special assembly on Wednesday. We were treated to samples of literacy work, science work and history work. Certainly a busy start for the children in Tolkien Class and it was really wonderful hearing all their learning. Well done Tolkien Class.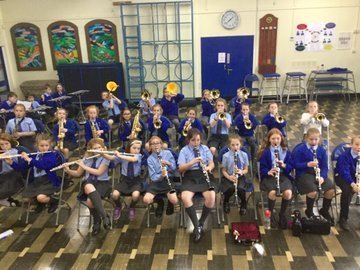 The start of the new school year sees Shakespeare Class commencing the Wider Opportunities music programme. This is a whole class musical instrument tuition programme, with the children having the opportunity to learn either a brass, wind or percussion instrument. The sounds coming from the school hall at this time of the year demonstrate a determination and enthusiasm to learn to play their newly acquired instrument!
Penny, from the Runcorn and district foodbank, led assembly on Wednesday to talk about the work of the foodbank volunteers and the reason why the foodbank was helping families. This was a very informative way to follow-up the delivery of our donations to the foodbank following our Harvest Assembly at the end of September.
A new PTA committee has been established following their AGM on Thursday this week. Please offer your support, when you are able, to the committee so that planned fundraising events are successful. As a school we have benefited enormously from money raised by the PTA over the years - all of which has gone to enhance the opportunities and experiences we are able to provide to the children here at school. Your on-going support and involvement will al always be much appreciated.
It was lovely to receive the news that, following the PTA AGM, we would be receiving a donation of £11000 towards the costs of the school MUGA that was installed at the end of the summer term. We are all loving having the MUGA as a new facility here at school.
What has made me smile this week?
Firstly, Tolkien Class assembly made me smile this week as it did many of the children in the all as they witnessed my face change when eating a toxic sour sweet! Secondly, having the Welsh Birds of Prey in school and seeing the children handling the birds so confidently made me smile greatly.
This week's Head Teacher's Awards:
Jess (Potter Class) for her super hard work and effort in all areas of her learning.
Tyler and Harry (Tolkien Class) for their excellent similies work in literacy.
Sam (Lewis Class) for his super story composed at library club.
Netti (Tolkien Class) for her excellent punctuation skills in her literacy work and her presentation.
Freddie (Dahl Class) for his super diary writing skills.
Alfie (Potter Class) for his excellent writing using all of his senses.
Jack C (Dahl Class) for his super power up skills on counting in 50s.
This week's Presentation Awards:
Christopher (Carroll Class) for his spelling sentences work.
Erin (Carroll Class) for her castle literacy work.
Our Celebration Assembly superstars: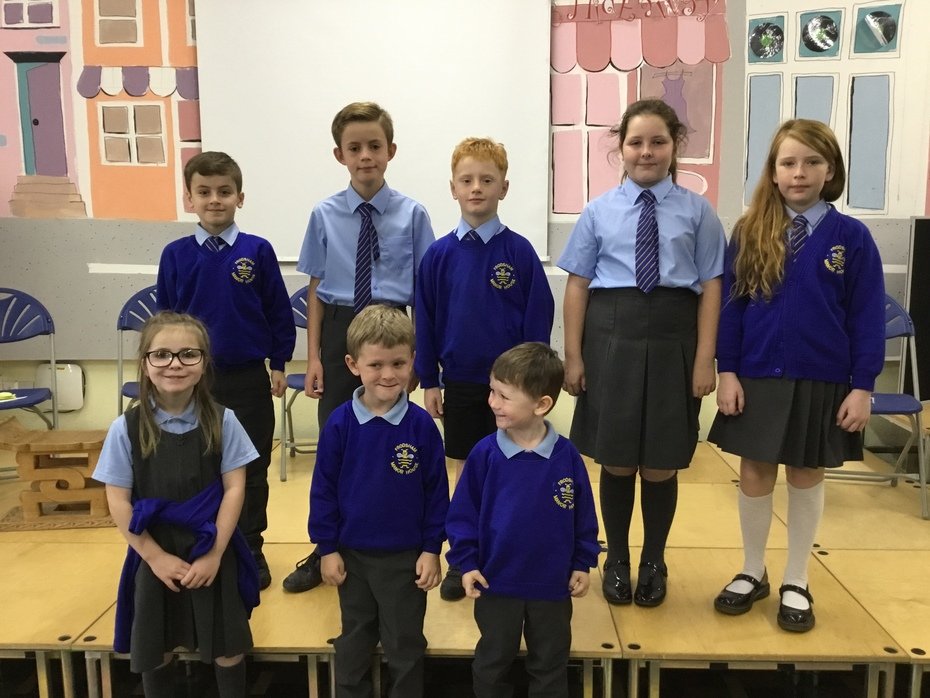 Milne Class: Harry for getting on with his busy jobs and trying his best.
Potter Class: Thomas for his impeccable manners, his good listening skills and trying his best.
Carroll Class: Sophie for her love of science, her kindness and her super attitude to learning.
Dahl Class: Ryley for being an amazing artist, his love of history and his kindness.
Lewis Class: Jacob for his Power Maths skills; his kindness and his hard working attitude.
Shakespeare Class: Alysha for her work in Science and becoming more and more independent.
Tolkien Class: Isaac for his Power Maths discussion skills, his excellent attitude to his learning and his big smile.
Mrs Anstice's choice: Ella Cl (Shakespeare Class) for her determination in music lessons and her super attitude to learning.
The Winning House Team:
The winning house team for this week was blue team (Penrith) with 726 points; with yellow team (Grasmere) second with 635 points; green team (Thirlmere) third with 606 points and red team (Coniston) fourth with 587 points. Congratulations to everyone in blue team.
Our Sporting Achievements this week: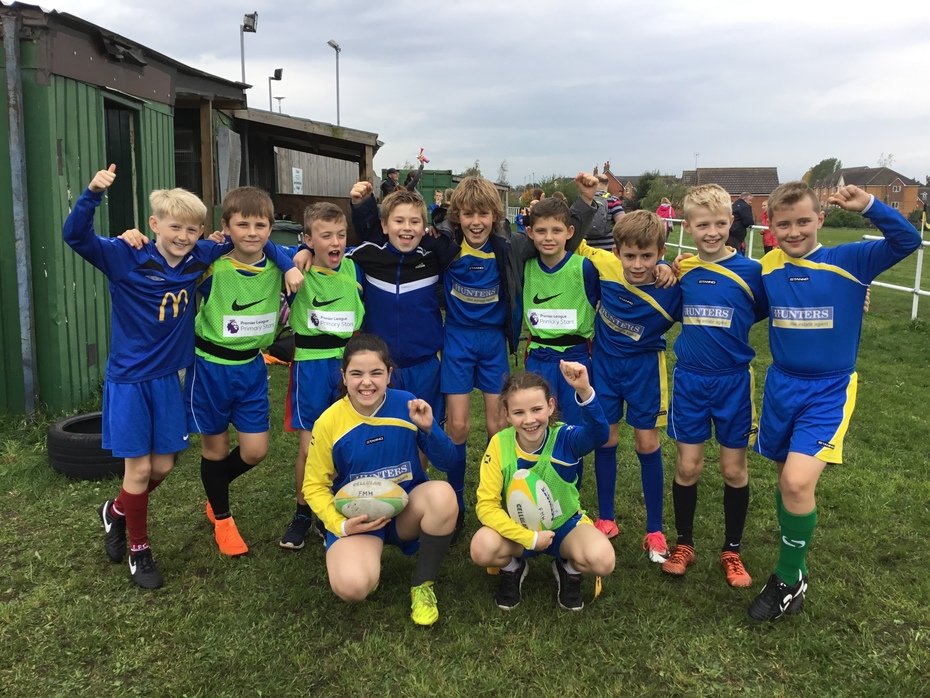 A squad of Year 6 Tag Rugby players took part in a tournament at Helsby Rugby Club on Thursday this week. Competing against 11 other local schools, the squad - Netti, Mairiella, Nancy, Seth, Harry, Issac, Dylan, Tyler, Tom, Zac, Sonny and Austin - were placed in 6th position overall, although scored the most tries in the tournament. Great teamwork on display and excellent skills in play. Mrs Deegan and Miss Hall, who accompanied the children, praised the squad captain, Dylan, for his excellent leadership and teamwork skills in particular. Congratulations to all squad members.
Friday Top Table:
The following children, with a friend, sat at the special dining table on Friday 12th October as they had been chosen by the Midday Assistants for exemplary manners and behaviour at lunchtime:

Katie (Milne); Oliver (Potter); Austin (Carroll); Danny (Dahl); Mia E (Lewis); Olivia (Shakespeare) and Hope (Tolkien).

Happy Birthday:

In our Singing Assembly this week, we sang Happy Birthday to Tilly, Zach C and Mr Devereux-Roberts. Many happy returns from us all if you have celebrated your birthday this week too.

What we are looking forward to next week
Carrol Class visit to Beeston Castle - Tuesday 16th October
Hoops for Health Basketball session - Year 5 and Year 6 - Tuesday 16th October.
Tag Rugby Tournament - Year 4 squad - Helsby Rugby Club - Tuesday 16th October.
---