Frodsham Manor House Primary School is an attractive Primary School formed on the 1st January 1994, by the amalgamation of the former Manor Junior and Orchard House Infant Schools and is situated on Langdale Way, Frodsham.
Our school vision is 'Hand in hand, we imagine, we believe and we achieve' and we do this by offering an exciting, themematic and rich curriculum in conjunction with a happy caring environment where all children can enjoy the learning process in an atmosphere of excitement, enthusiasm and support. Click here to find out more about our Vision.
Frodsham Manor House pupils, through dedicated support, develop a love of learning and portray all those wonderful skills and attributes that make you very proud of them. They are all wonderful ambassadors for the school and demonstrate empathy, compassion, enthusiasm and fun in all that they do and how they are with one another.
School has 217 pupils on roll and has an extremely supportive Governing Body and a parental community which supports their children superbly during their time at school. We welcome visitors so we can show them how we learn and how proud we are of our school.
Ian Devereux-Roberts
Head Teacher
The Buzz
Ian Devereux-Roberts (IDevereux-Roberts) on: The Buzz
What's in the news: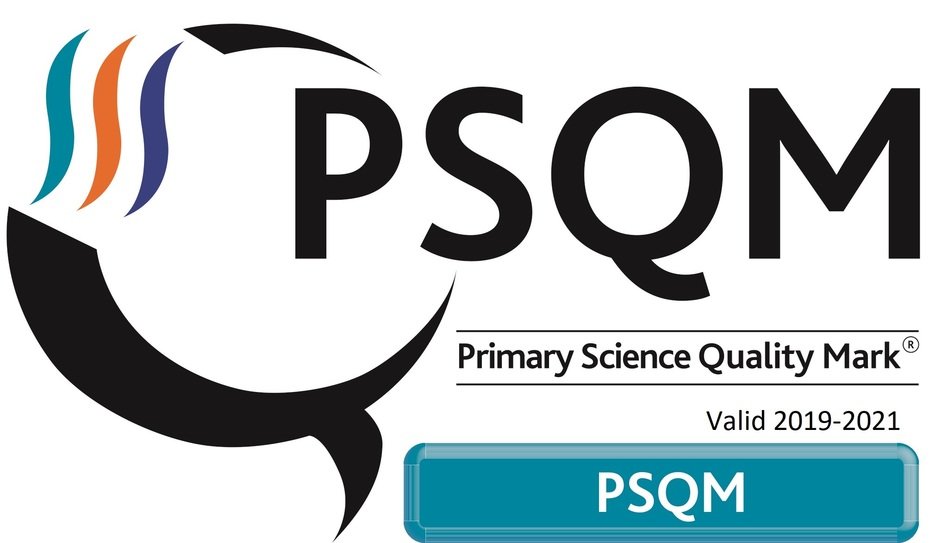 This week we were notified that we have been awarded the Primary Science Quality Mark. Primary Science Quality Marks have been awarded to 200 infant, junior, primary, middle and special schools to celebrate a commitment to excellence in science teaching and learning. So far, since its national launch in 2010, over 3000 schools across the UK have achieved a prestigious Primary Science Quality Mark and we are one of them.

The Primary School Quality Mark programme ensures effective leadership of science, enables schools to work together to share good practice and is supported by professional development led by local experts. It encourages teacher autonomy and innovation while at the same time offering a clear framework for development in science subject leadership, teaching and learning. Schools that achieve PSQM demonstrate commitment and expertise in science teaching and leadership.
The Primary Science Quality Mark is led by the University of Hertfordshire, School of Education in collaboration with the Primary Science Teaching Trust.

Jane Turner, PSQM National Director said: "Gaining a Primary Science Quality Mark is a significant achievement for a school. The profile and quality of science teaching and learning in each awarded school is very high. Children are engaging with great science both in and outside the classroom, developing positive attitudes towards science as well as secure scientific understanding and skills. Science subject leaders, their colleagues, head teachers, children, parents and governors should be very proud."
Our application was co-ordinated by our Science Subject Leader McGrath - who has over the past twelve months worked with all members of the school staff to enhance the teaching of science across the school. We must send our thanks to Mrs McGrath for her professionalism, commitment and dedication during the past twelve to ensure that our application was successful.
It is lovely to report that Miss Dodds was appointed this week to a permanent teaching position at Morpeth Primary Academy from this coming September. Making the decision to return to the North East, this appointment is just what we had all hoped for. Congratulations Miss Dodds.
What has happened in school this week:
Tolkien Class have completed their end of KS2 assessments this week. Following all their hard work, they have all had the opportunity to demonstrate their numeracy and literacy skills. It is always very nice when the last assessment has been completed and the children can now concentrate on completing their learning with us by undertaking a range of exciting projects. I must extend my thanks to Mrs Pye, Miss Hall, Mrs Lamb and Miss Dodds for all the time, patience and commitment they have shown in supporting the children as they have prepared for these assessments.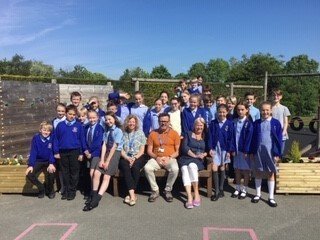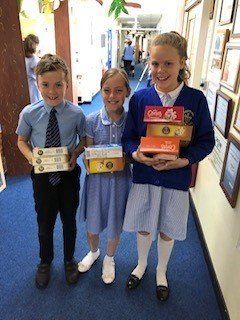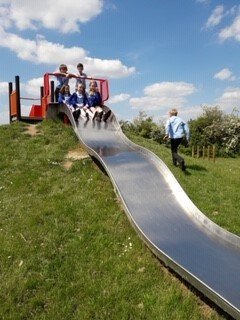 Year 3 visited the World Museum in Liverpool on Friday this week. Taking their learning on Ancient Egyptians that step further on the visit, saw them taking part in an Ancient Egypt workshop, learning about hieroglyphics, studying artefacts, matching materials to artefacts and then exploring all the museum had to offer. They all particularly enjoyed seeing the mummies (real life ones) and the prehistoric area linked to our learning in the Autumn Term.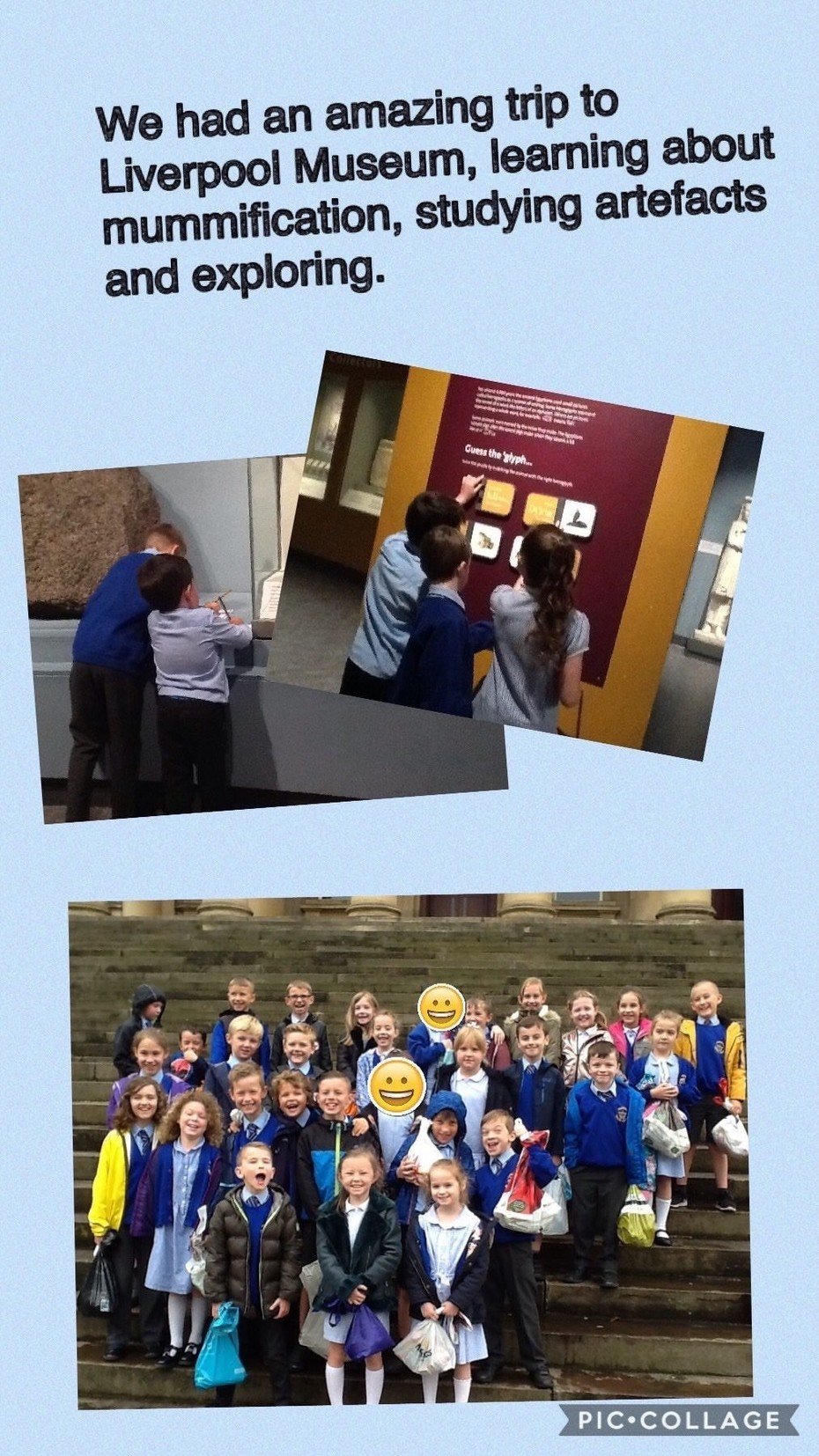 What has made me smile this week:
The confidence, resilience and calmness of all the children in Tolkien Class as they tackled their KS2 assessments made be smile broadly this week.

Headteacher Awards:
Izzy A (Shakespeare Class) for completing her reading bookmark.
Fred (Lewis Class) for completing his reading bookmark.
Lochlan (Lewis Class) for his accuracy on equivalent fractions.
Will (Dahl Class) for his excellent additional chapter as part of a guided reading task.
Rhys (Shakespeare Class) for completing his reading bookmark.
Luke (Shakespeare Class) for completing his reading bookmark.
Luke, Liv and Ashton (Shakespeare Class) for their super pieces of recount writing - letter to NASA.
Erica (Milne Class) for completing her reading bookmark.

Our Celebration Assembly superstars:
Milne Class: Henry for his creativity and being a superstar at outdoor club.
Potter Class: Martha for her beautiful handwriting; her modesty and his skills in maths activities.
Carroll Class: Jakob for working hard; his confidence and his knowledge about spiders and other animals.
Lewis Class: Eliot A for his determination; his friendliness and his imagination when designing games.
Shakespeare Class: Ella Cl for her determination and focus in lessons and working hard on busy maths activities.
Tolkien Class: Olivia for her positive attitude, enthusiasm, caring nature and beautiful smile.
Mrs Anstice's choice: Isaac (Tolkien Class) for applying maximum effort in rehearsals and his excellence in the 'No Outsiders' discussions.

Our sporting achievements: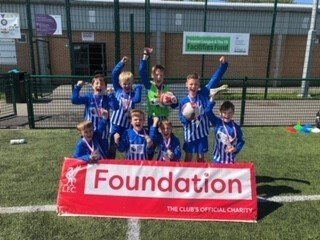 A squad of Year 3 footballers - accompanied by Miss Dodds and Mrs Lamb - took part in a Primary Stars football tournament in Liverpool on Wednesday morning this week. The squad - James Bl, Alfie P, Zac C, Freddie, Will, Aiden, Ben G amd Tom - won three and drew two of their matches placing them in first place. They are immensely proud of their medals as we are of their success. Super skills and team spirit on display.

The Winning House Team:
The winning house team for this week was yellow (Grasmere) with 757 points: green team (Thirlmere) second with 680 points; blue team (Penrith) third with 568 points and red team (Coniston) fourth with 516 points. Congratulations to everyone in yellow team.
Friday Top Table:

The following children, with a friend, sat at the special dining table on Friday 17th May as they had been chosen by the Midday Assistants for exemplary manners and behaviour at lunchtime:

Harry (Milne); Euan (Carroll); Zane (Lewis); Ruby M (Shakespeare) and James (Tolkien).


What we are looking forward to next week:
Personal Safety workshop - Tolkien Class - Monday 20th May
Year 4 Boys Football tournament - Liverpool - Wednesday 22nd May
NSPCC workshops - Year 5 and Year 6 - Wednesday 22nd May.
Keystrings concerts - Thursday 23rd May
Sports Day - Thursday 23rd May @ 1pm
New Starters Meeting - Thursday 23rd May @ 6pm.
Break for Half Term - Thursday 23rd May @ 3.15pm
INSET DAY FRIDAY 24TH MAY
INSET DAY MONDAY 3RD JUNE
Potter Class Talent afternoon - Wednesday 22nd May @ 2pm
---