6th May 2018
Frodsham Community Centre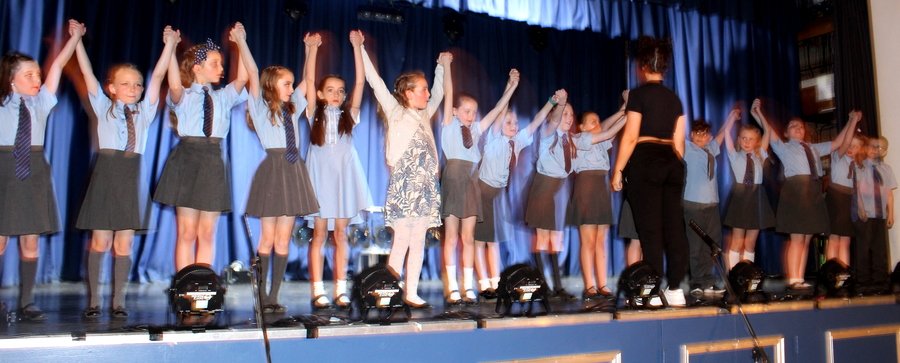 May Bank holiday weekend was mainly spent rehearsing and performing by a number of our children involved with Broadway Bound. Our Monday after school club involved 20 children who have been rehearsing together since October. They performed as a group and some as soloists doing pieces from High School Musical, Annie and Matilda. Broadway Bound Seniors also meet at in our school on Thursday evenings. A number of our pupils are also in the main Friday night group and it was lovely to see all your pieces as ensembles and solos come together so well on the night. Sorry that I can't show many photos of the show, as I can only put on the website those which we have school permission.
Many thanks to our families for sorting all the costumes and a big thanks to those who helped at rehearsals.
Kayleigh Ann Strong is the creative director of Broadway Bound and did a superb job with all the choreography and developing confidence in performing. If you would like to find out more about any of the groups in the Broadway Bound family do have a look at https://www.facebook.com/broadwayboundtheatreschool/ .