November 2016
Living Star School, Accra, Ghana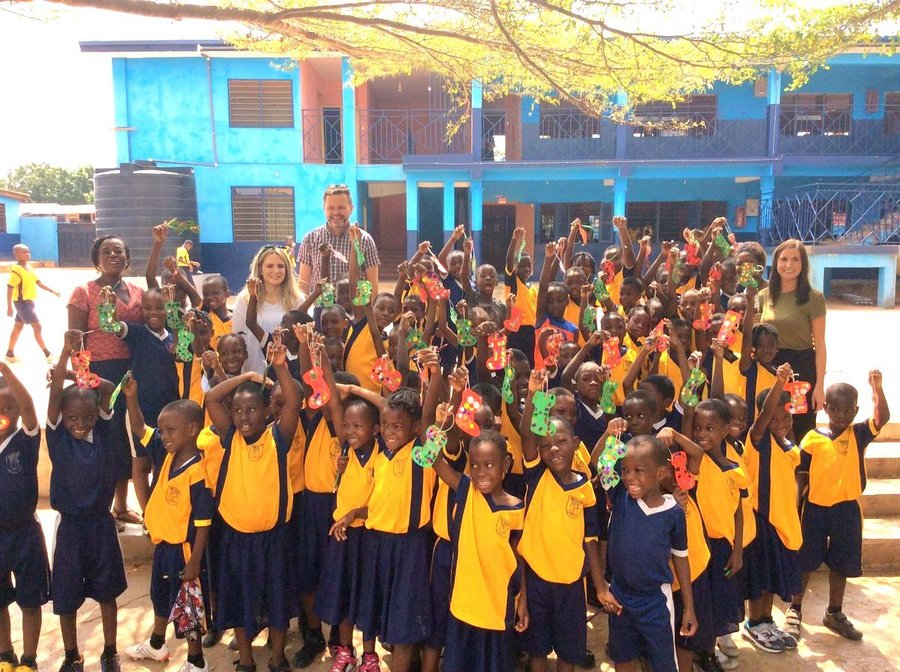 This was our 6th visit to Living Star School and the first visit for Miss Carmody and Miss Kelly. Their visits included a trip to an Aqua Safari which was a hotel complex at the side of a river in the Volta Region, the arts centre, a wood carving workshop , a church service and the Botanical Gardens. Most of the week was spent in school where we were asked to teach about how Christmas is celebrated in the UK. This also included making Christmas decorations with lots of classes. Miss Kelly and Miss Carmody took part in a football match and Mr Devereux-Roberts spent three hours playing volletball. There was also an arts exhibition, a food fair and a dance festival, so a very busy week. It was great to catch up with old friends and see the children who visited Manor House last summer.
Our partnership with Living Star enhances our strategy for global citizenship, making pupils more aware of the world that we live in and how we can work together to contribute to society. This year we have been awarded (for the third time) the full International School Award from the British Council.
The final photograph above is our Christmas Tree entry at the Frodsham Christmas Tree Festival at the Methodist Church. Decorated by children who had hosted pupils from Living Star, with decorations made by Living Star School. In doing so we were able to share our links with Ghana with our local community.