2nd, 3rd and 4th July 2018
School Hall

This year our summer production was Hairspray Jr. This is a simplified version of the stage show Hairspray which 70 of the performers watched on stage at Liverpool Empire earlier in the year. We were following a script, musical score and choreography designed for up to 18 year olds so some of it was rather tricky and at times required 3 part singing. After school and lunchtime rehearsals started in March and eventually all of our hard work paid of with three super performances even with one clashing with an England football match.
With thanks for our fantastic families who provided all of the costumes.
Our production was licensed through Musical Theatre International (Europe). Photos on this page were taken during rehearsals. Do have a look at the film clip to get a sense of the performance on the night.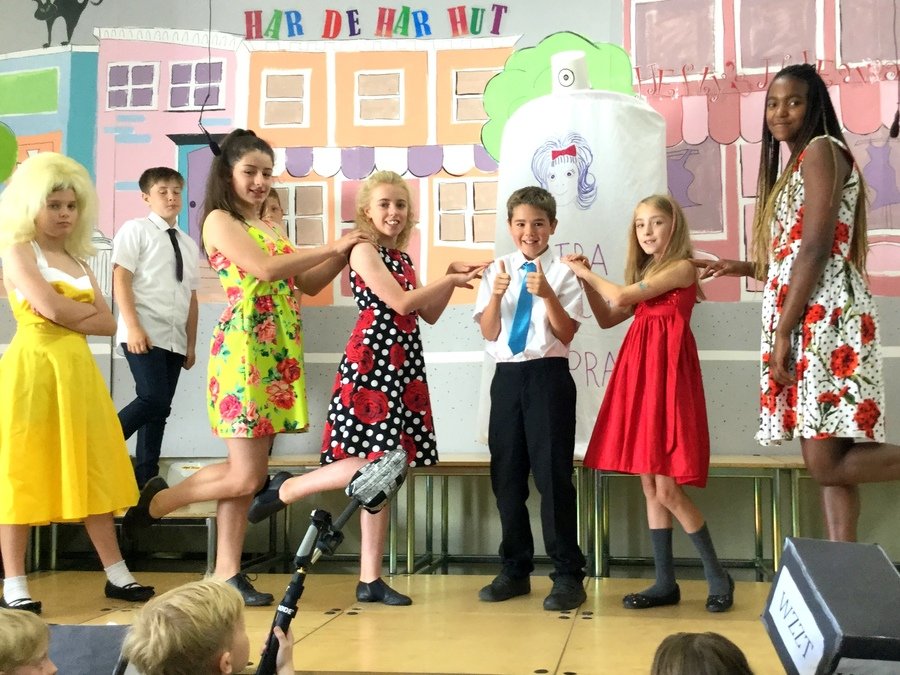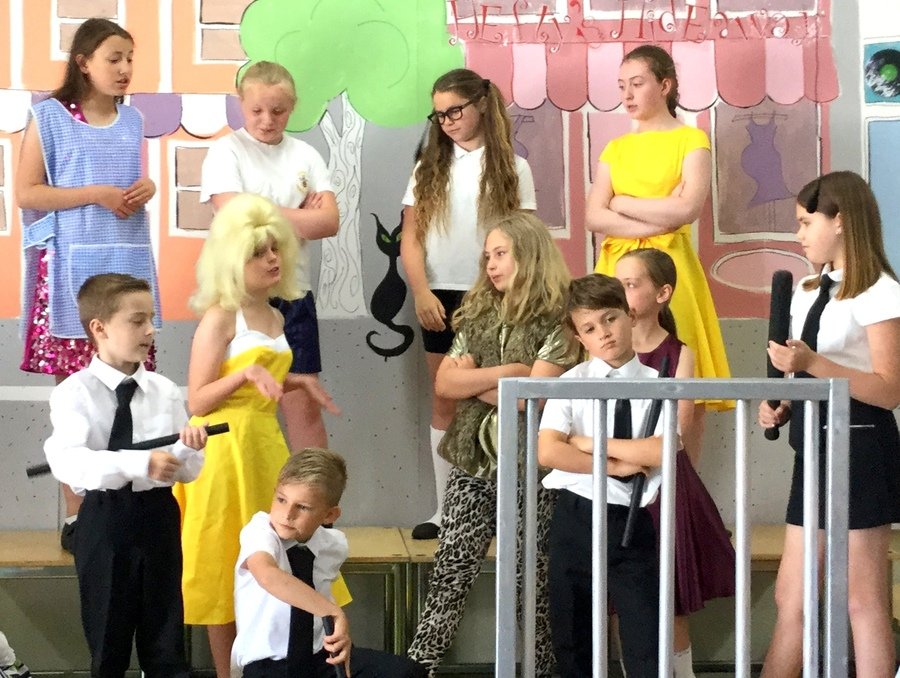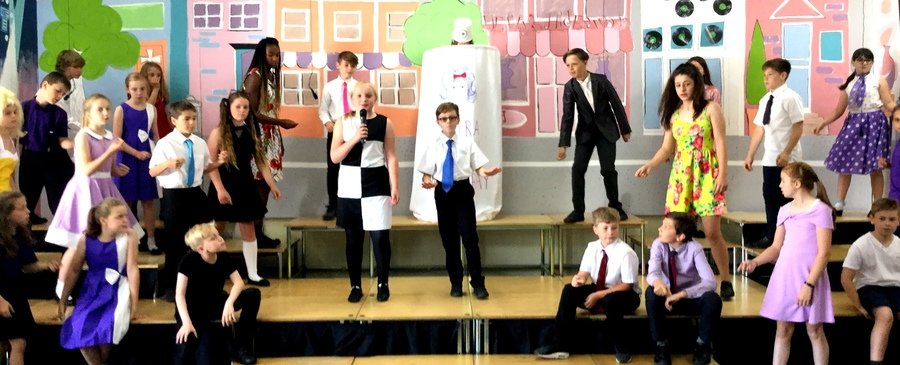 With thanks to Esme for filming these clips..