9th July 2018
Frodsham Methodist Church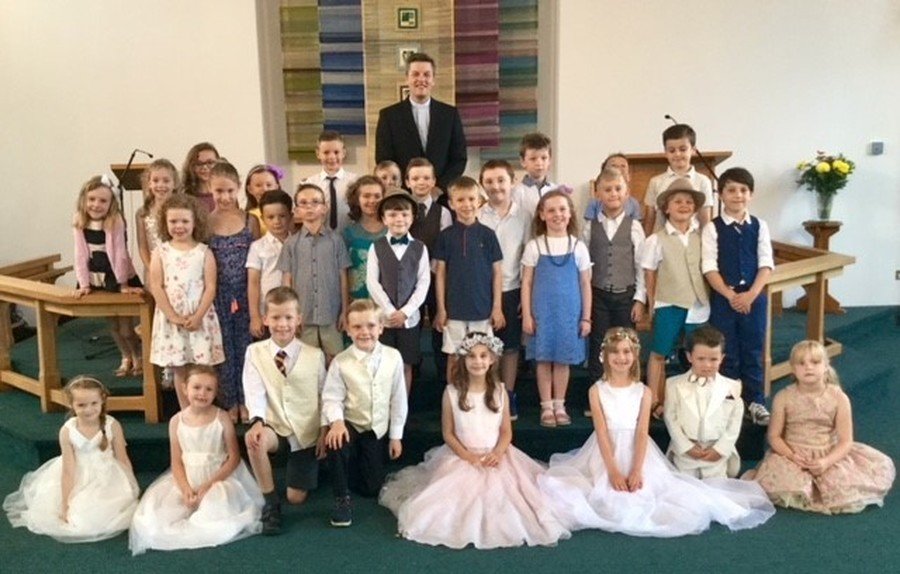 Each year we stage a wedding with Key Stage One as part of our RE curriculum. Carroll class (Yr2) have spent a term looking at Life Events, devising ceremonies and looking at how a range of religions and non-religious world views celebrate key events. As part of their preparations they learn about promises, write the vows and create a poem about what is love which can be found below. The Year 1 topic this term is about what happens in a church and Reception have been learning about special places. The roles played by Year 2 are decided by a raffle.
This year our wedding was a little bit different as we pretended it was a rehearsal for Miss Carmody's wedding. She was very surprised when she arrived at church to find her photograph on the front page. She was then walked down the aisle by out Ushers and given a seat right at the front so that she could pick up tips for her own special day in August. With all of our best wishes for the wedding of Miss Carmody and Mr McGrath.
With thanks to Rev Andrew for leading our service, Andrea for helping with lots of jobs and making us a cake, Frodsham Flower Shop for our Bridal Bouquet, Mrs Morgan and team for our special dinner back at school and all the family members who dressed up and came along to help on the day.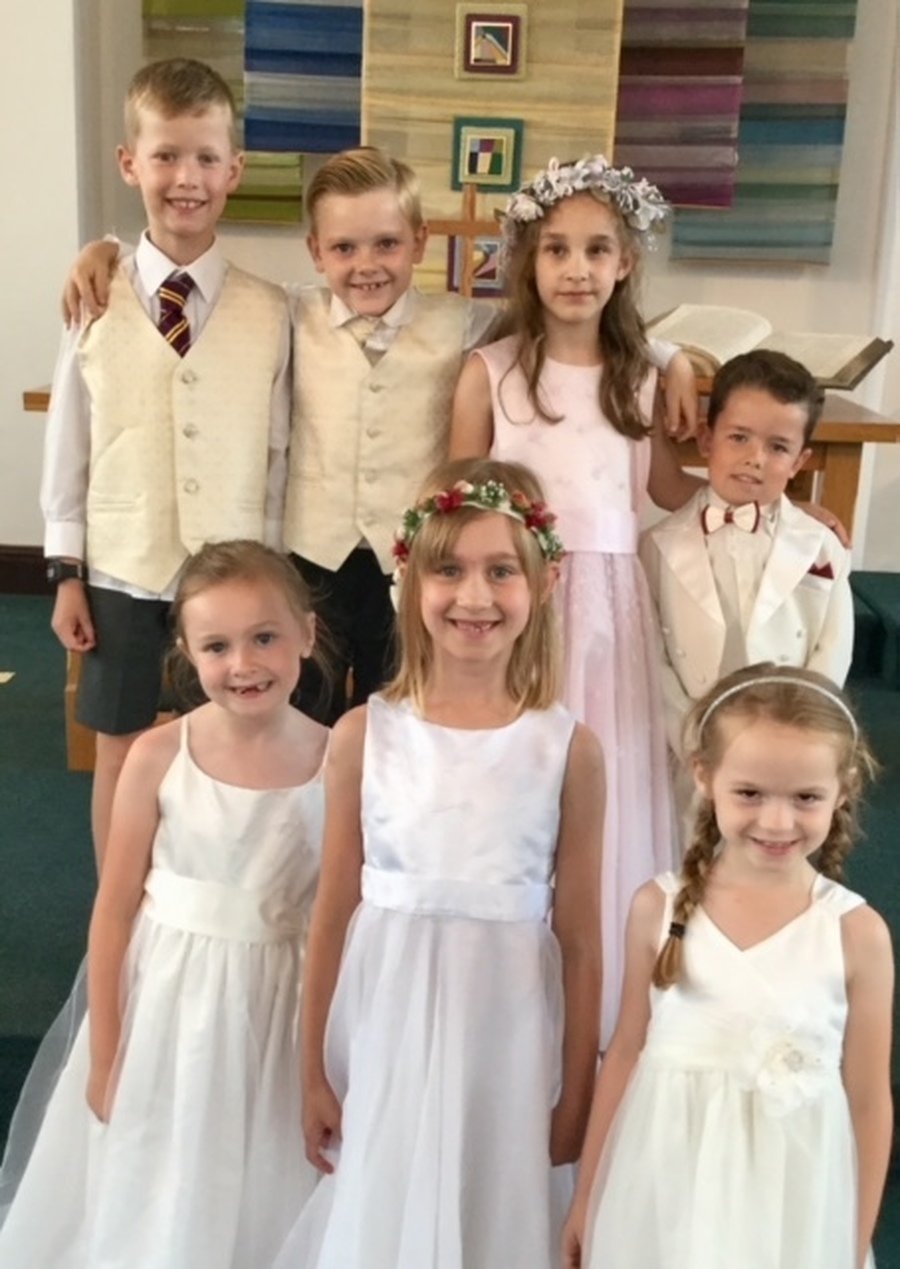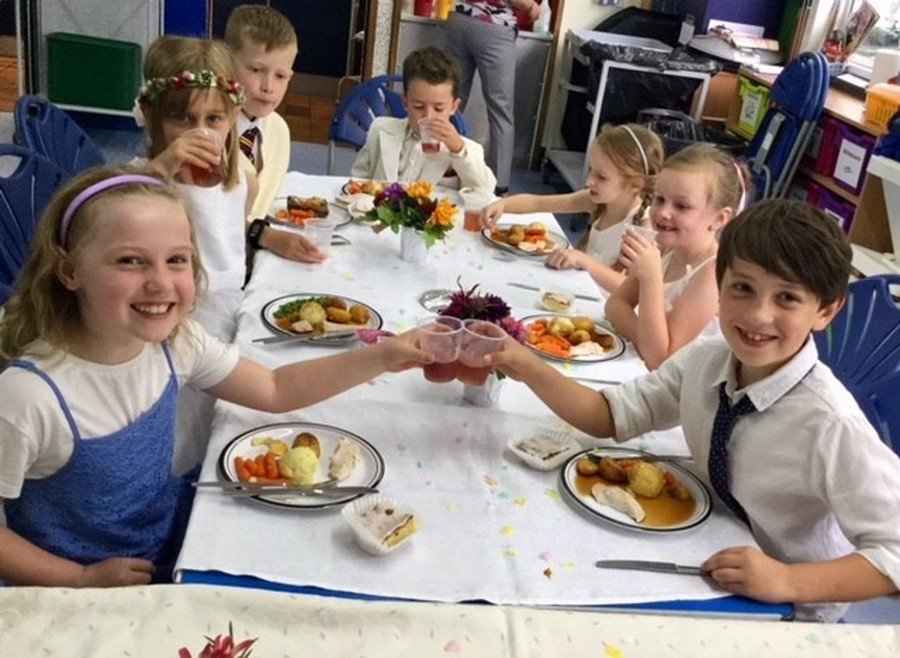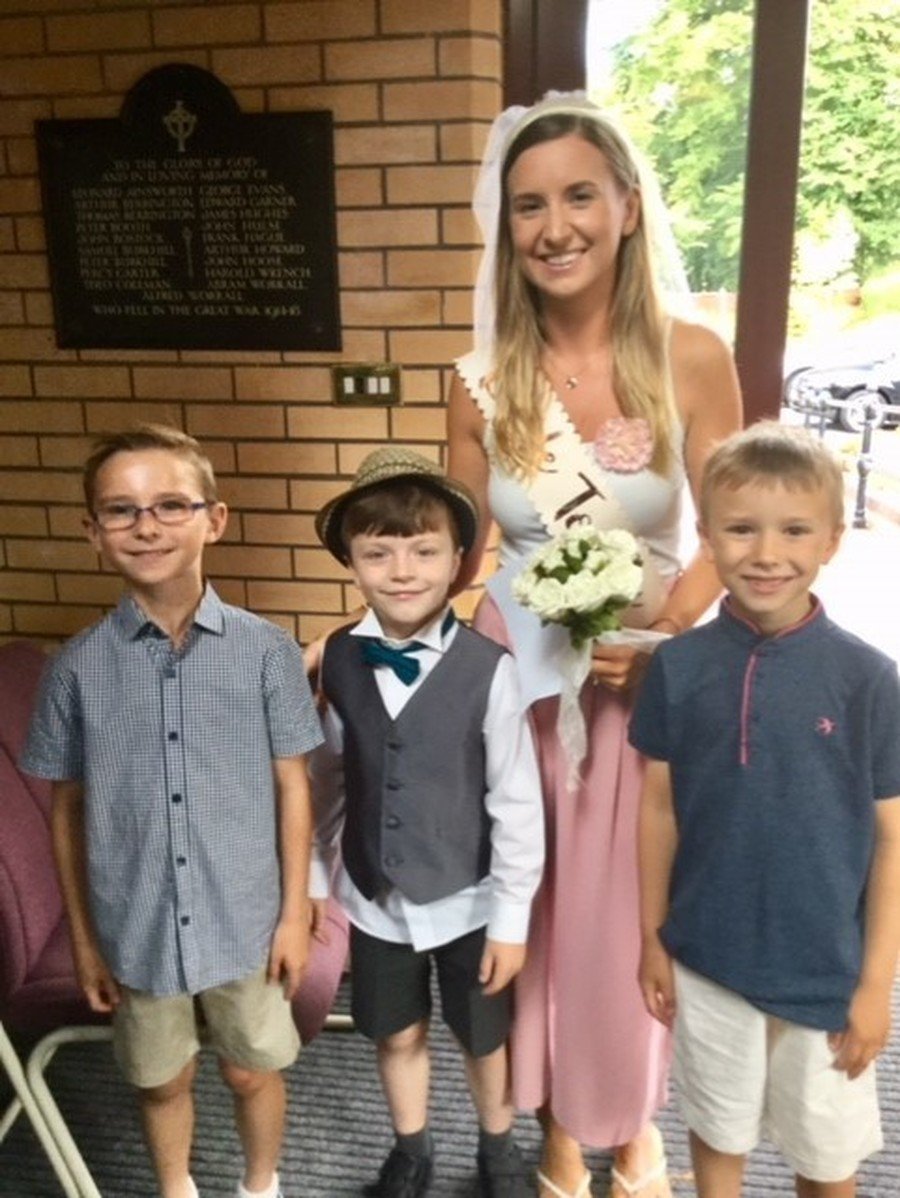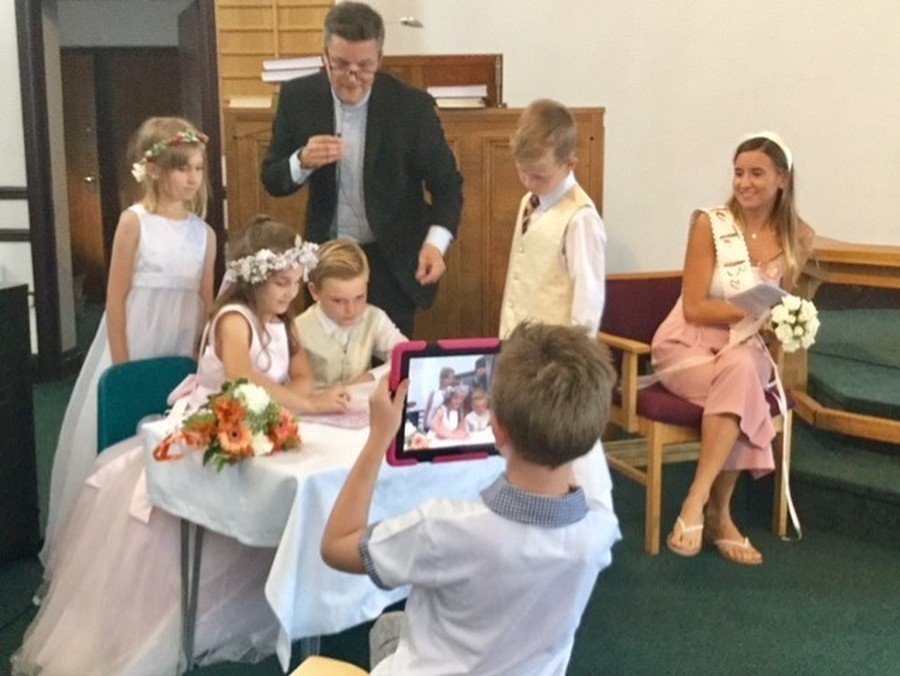 What is Love?
Love is the strongest bond in the world, (Jasmine)
Love is a gentle kindness, full of power, (Natalya)
Love is an unbreakable seal, (Ryley)
Love is true, showing you listen and care, (Minnie)
Love is a magical, delightful feeling, (James)
Love is as beautiful as you are inside and out, (Jessie)
Love is feeling more kindness than hate, (Charlotte)
Love is a bright spark of light and hope, (Freddie)
Love is trying hard not to hurt the other person,
Love is doing the boring jobs,
Love is generous, (Bella)
Love is as cheerful as a baby's smile, (Olivia)
Love is when you feel like a cutie pie, (Erin)
Love is something you'll always have, (Zach)
Love is like a white dove crossing a sunset sky, (Thomas)
Love is more when you take a risk and give it away, (Alfie P)
Love shows how much you care for each other, (Amber)
Love is having fun and when you kiss each other, (Tom)
Love is your heart wanting to break free, (Ava)
Love is a feeling to be shared with young and old, (Zac)
Love is to be cherished and remembered (Ben)
Love is finding dreams to share,
Love is a wonderful gift from God, (Will)
You should share your love,
Everyone in the world wants to love and be loved.