27th and 28th June
Llandudno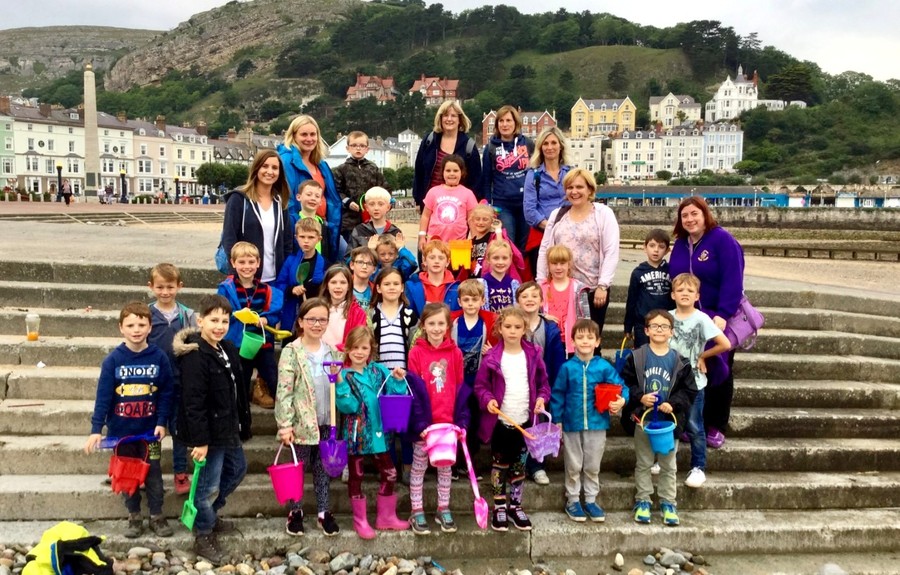 Carroll class has a lovely one night residential to Llandudno staying at the Llandudno Hostel. During their two day visit they took the tram to the top of the Great Orme where they had a picnic and played on the park before heading back down. They then headed for the Pier to spend their own money, sorting out costs and change in a real life situation. We also enjoyed an ice cream each. After our evening meal we headed back to the beach for a Team Sandcastle Building Compeition. Back at the hostel we watched a film before the excitement of staying in our own rooms began.
On Day Two we had a very long walk along the promenade to a farm where we had a talk about owls, a tour of the farm and feed the deers. Our favourite was the lama who kept doing a little dance as she was chasing the tractor.
This residential is part of our class topic when we compare Frodsham and Llandudno and learn about life at the seaside in the past and present. Many thanks to the army of adults that accompanied us.