19th-21st April 2017
Conway Centre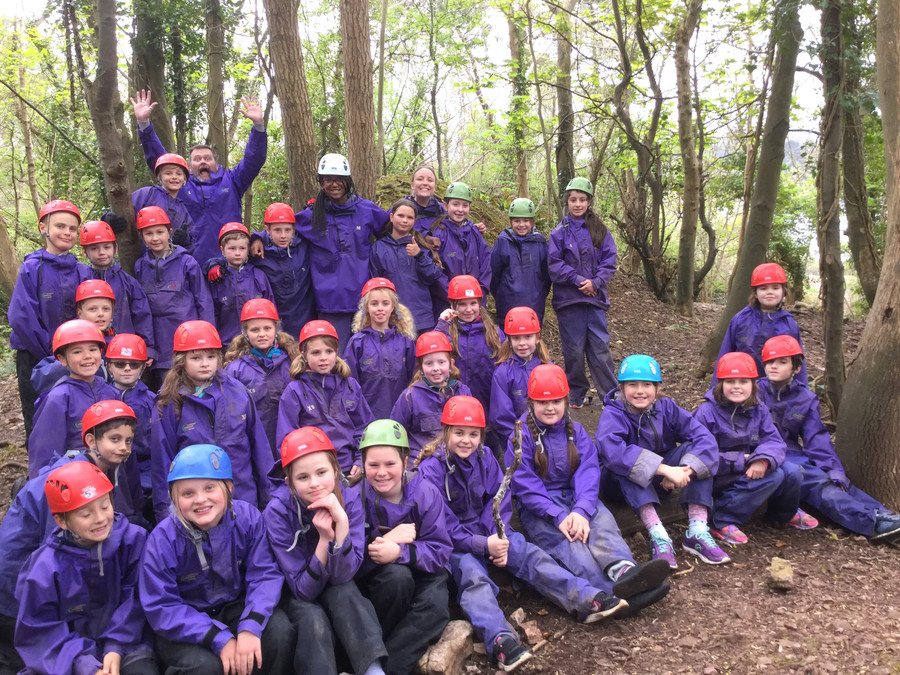 Shakespeare class (Year 5) enjoyed a three day residential to The Conway Centre, Menai in Anglesey. Here they developed their team work skills, pushed their personal comfort zones to the limit, learnt about trust and taking calculated risks whilst having fun with the friends in the great outdoors. Our first challenge when we arrived was actually to make our beds and there were quite a few individuals having their own personal battles with duvet covers. The afternoon involved three activitieis of a low ropes course, team problem solving and the zip wire. After an excellent tea to fill us with energy we then had a go at a nightline, wearing pitch black goggles so we couldn't see a thing, followed by us all dressing up for a disco.
This page is best fit as landscape on mobile devices and includes slide shows which may not work on all phones.

Problem Solving and Low Ropes Team Building Tasks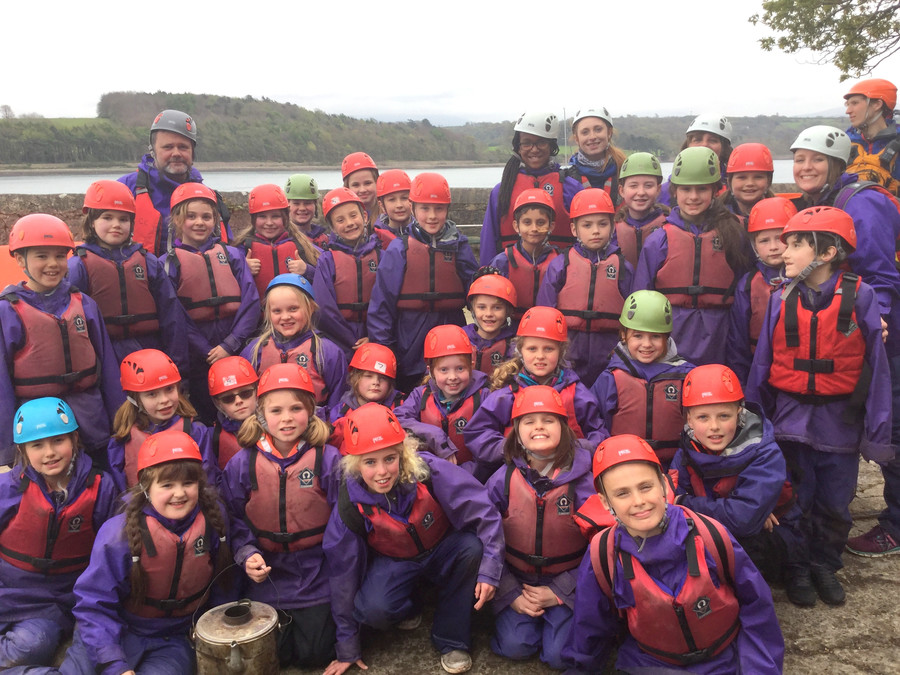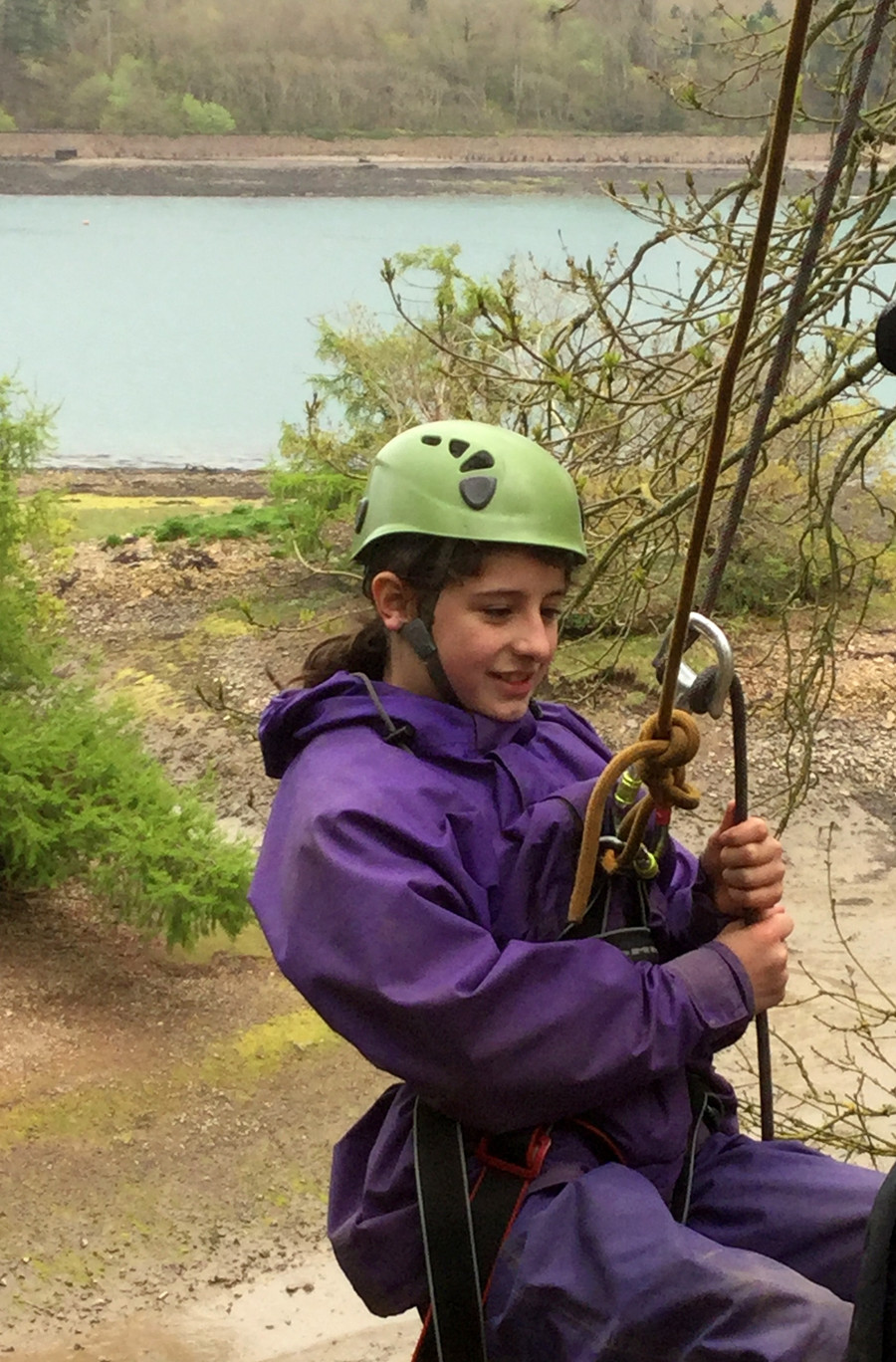 Day two was our own mini adventure with an off site day. We canoed down the Menai Straits (mostly in the correct direction) and then had some free time to explore a rocky beach. We then headed for the woods where we had to build our own shelters before we had a picnic. In the afternoon we developed our bush craft skills and abseiled down a cliff. We then had to canoe all the way back again. In the evening we had toasted marshmallows and a sing song in the Round House followed by a film.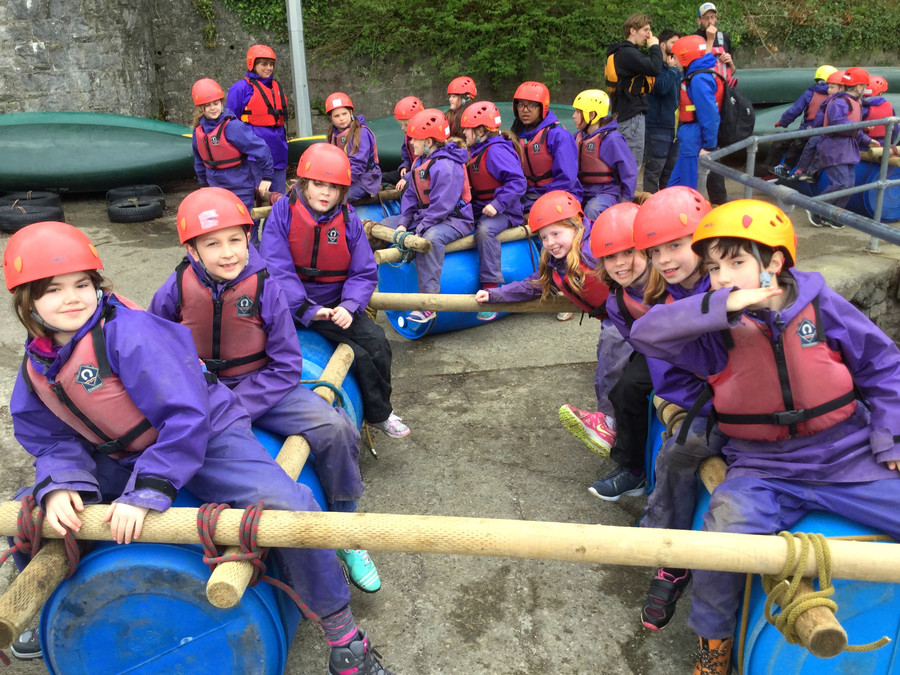 Our final morning was another team challenge - raft building and attempting to float and paddle them. We then had a optional activity to jump in the water if we felt we weren't wet enough already. It seemed like a long, soggy walk back to base.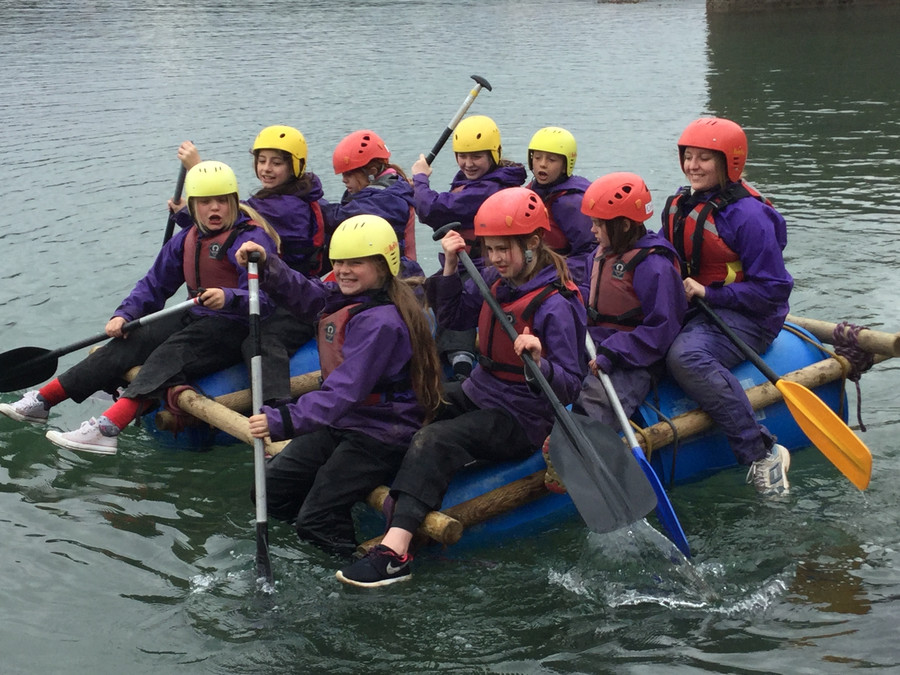 The photo below is the children who decided to jump in and have a swim. (Optional activity!)