Places of Worship
(A connecting classrooms project)
Page in Progress
This page is to enable sharing of information on our international project on places of worship. Our partners in India, Sri Lanka and Ghana will be accessing it and may share work on her also.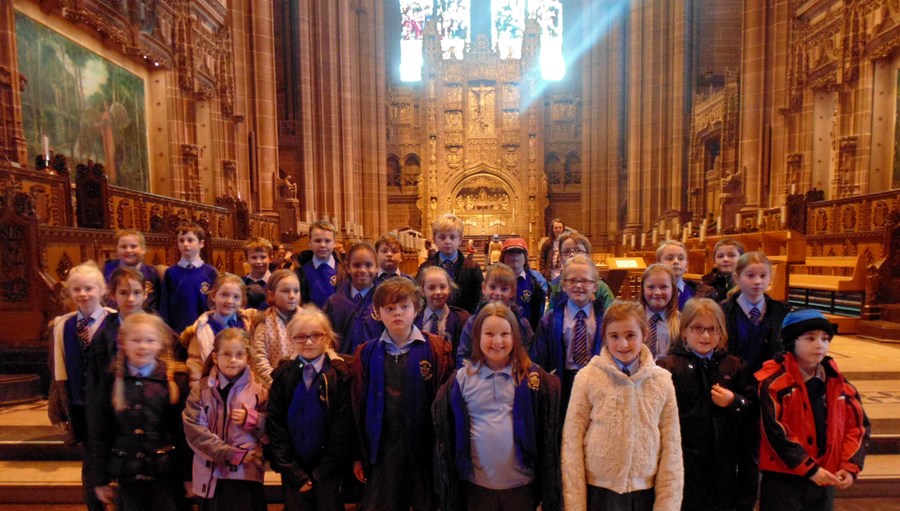 As part of our RE and International Projects we are looking at places of worship. On 3rd December 2014 Year 4 spent the day at Liverpool Cathedral and The Old Hebrew Synagogue. The Cathedral is 110 years old and is the 5th largest in the World, and the largest Cathedral in the UK. We had a workshop about Advent and then a tour of the Cathedral. After lunch we went for a tour and talk of the Old Hebrew Congregation Synagogue on Princess Road.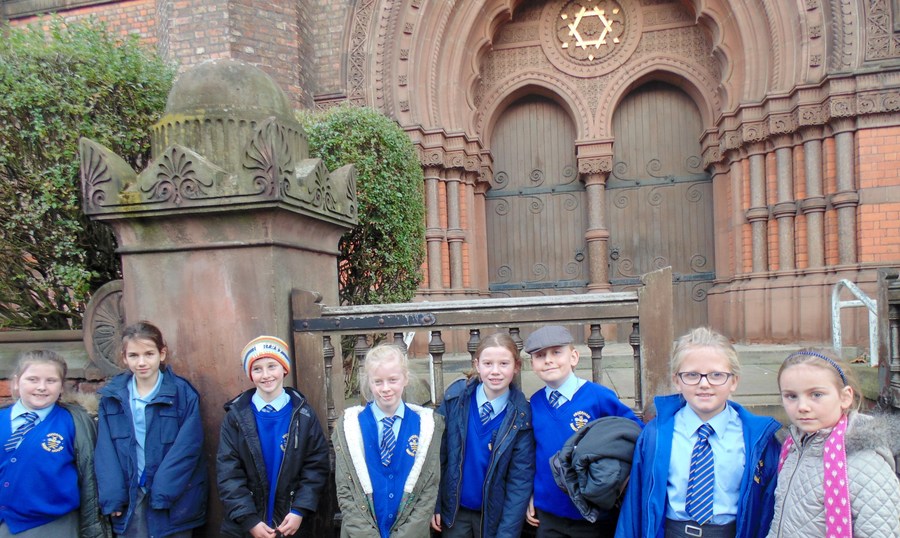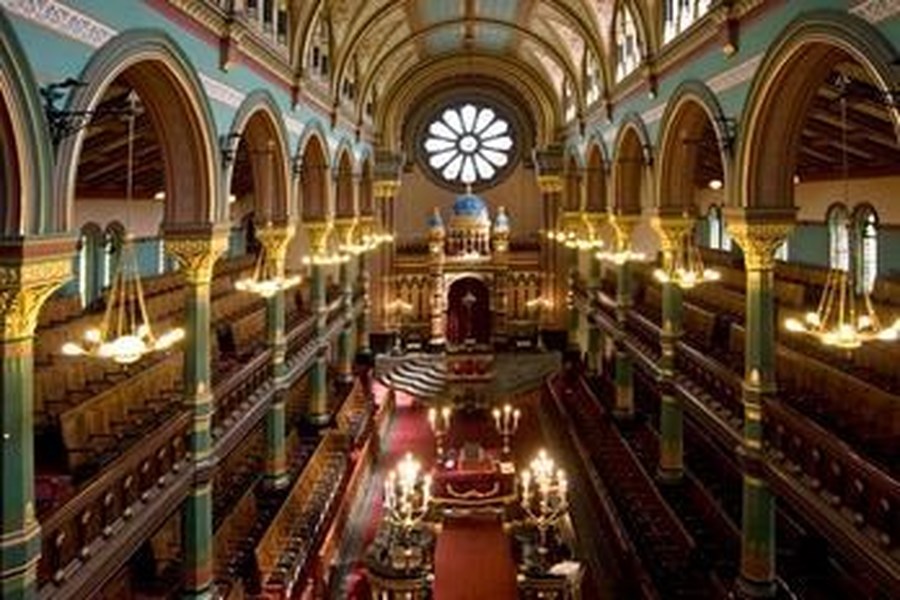 Year Six have been to visit our local parish church, St Laurence's Church of England. We had a tour of the church with Father Michael and then planned and made our own tour film. We hope you like it. Sorry that it is a little shaky in parts. We tried our best to be accurate with the facts.
Click on St Laurence's to the right to view our film.
Thank you Father Michael and the congregation of St Laurence's for a fascinating RE lesson. We particularly enjoyed learning about Prince Warabo from Nigeria, previously a Manor House Pupil, who died in 1882 aged 12.