Frodsham Manor House Primary School is an attractive Primary School formed on the 1st January 1994, by the amalgamation of the former Manor Junior and Orchard House Infant Schools and is situated on Langdale Way, Frodsham.
Our school vision is 'Hand in hand, we imagine, we believe and we achieve' and we do this by offering an exciting, themematic and rich curriculum in conjunction with a happy caring environment where all children can enjoy the learning process in an atmosphere of excitement, enthusiasm and support. Click here to find out more about our Vision.
Frodsham Manor House pupils, through dedicated support, develop a love of learning and portray all those wonderful skills and attributes that make you very proud of them. They are all wonderful ambassadors for the school and demonstrate empathy, compassion, enthusiasm and fun in all that they do and how they are with one another.
School has 217 pupils on roll and has an extremely supportive Governing Body and a parental community which supports their children superbly during their time at school. We welcome visitors so we can show them how we learn and how proud we are of our school.
Ian Devereux-Roberts
Head Teacher
The Buzz
Ian Devereux-Roberts (IDevereux-Roberts) on: The Buzz
What's in the news:
Please find below a copy of a letter sent out to all school families this afternoon.
13th March 2020
Dear Parents

Re COVID-19

As we are in a very difficult and fast changing situation, I would like to share with you the following information.

We are following guidelines from Public Health England and the Department of Education in all respects to Coronavirus (COVID-19). We are holding regular internal meetings and we are following all government advice rigidly.

School will only action full school closure if we are advised to do so by Public Health England, local authority or the Department of Education. If our ability to deliver a safe environment is compromised through staffing issues, then a decision will be made at that time to action part school closure or full school closure. In the case of a part or full school closure, or any further information, we will be providing updates to families via the school website, text messaging service and through social media.
We would request that all families adhere to current guidance in relation to coronavirus symptoms and self-isolation for the designated period of time. Up-to-date information can be found via
https://www.gov.uk/coronavirus
We must all work in partnership to protect one another and if any member of the family starts to experience symptoms then prompt action must be taken in relation to self-isolation. This refers to a new continuous cough or high temperature and the requirement to self-isolate for seven days. If your child has these symptoms, however mild, please keep them at home. This will help protect others in our school community whilst they are infectious. Please plan ahead and ask others to help so your child can stay at home.

As a consequence to the ever changing situation, we have made the difficult decision to postpone the forthcoming events that were due to take place in school over the next couple of weeks:
Celebration Assemblies from w/c 16th March
Rocksteady Concert Wednesday 18th March
Milne Class Stay and Play Friday 20th March
Potter Class Assembly Wednesday 25th March
Community Sing Tuesday 31st March
Dahl Class Talent afternoon Friday 3rd April
School Sleepover Friday 3rd April
All these events will be rescheduled to take place in the summer term.
Thank you in advance for your understanding and support as parents/carers with all of the above, particularly if the possibility of a school closure is realised. As always, please do not hesitate to contact the school if you have any queries or concerns regarding any of the above at any stage.

Yours sincerely

Ian Devereux-Roberts
Headteacher
To support 'Our world in our hands' whole school theme for this term, I am delighted to say that we have received a donation from Jem Recycling group to support our project work this term. We thank Phil Robinson (Managing Director) and dad to Alfie in Shakespeare Class, for kindly supporting our whole school topic. Jem's mission statement is detailed below:
Jem Recycling believes in a different view. We believe we need to look at the problem in more detail to come up with an innovative solution for our client. This may be through an all-encompassing service offer, or a radical change to the way waste is processed.

Jem can demonstrate examples of innovation that no other company has brought to the waste industry. We have some major client's in our portfolio who are constantly challenging us to improve and exceed expectations. The philosophy at Jem is to go further for the solution and to demand the best from our people. We are totally committed to the improvement of our service offer and to our client's environmental performance.
At Jem we understand that our aim is to deliver a Gold Standard Service that can be seen more as a partnership than a contract. Putting sustainability and progress at the forefront is a mission we intend to fulfil.


What has happened in school this week: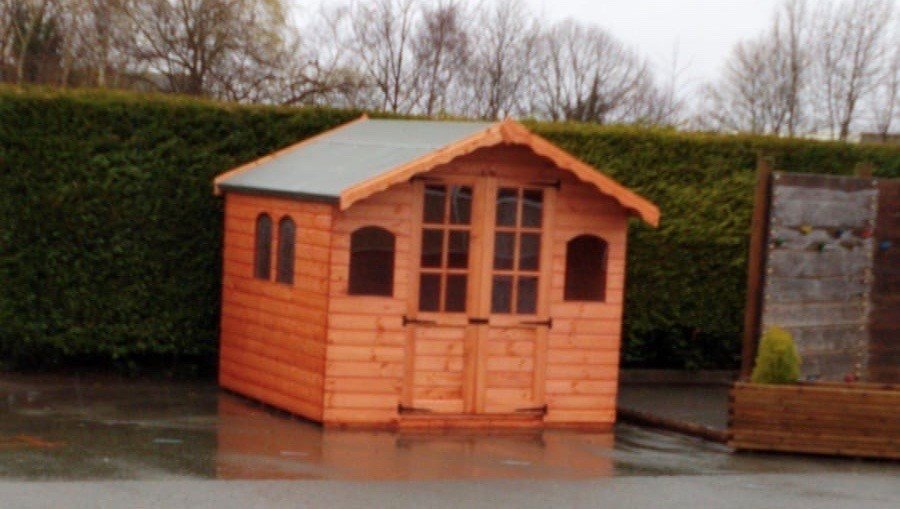 Our project to create an external library gathered pace this week when the building, we will use for the library, landed on the infant playground on Monday evening. We are so excited that this project has commenced. Mr MrCarvell has laid artificial grass inside the library and one of our unused school bookcases has taken home in their for us to use for adult books. It is going to be painted blue over the next couple of weeks and we have purchased bunting to decorate the outside of the library and a pair of wooden deckchairs to sit in when the library is open. Watch this space!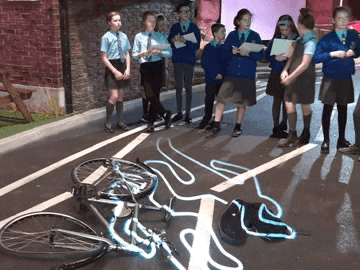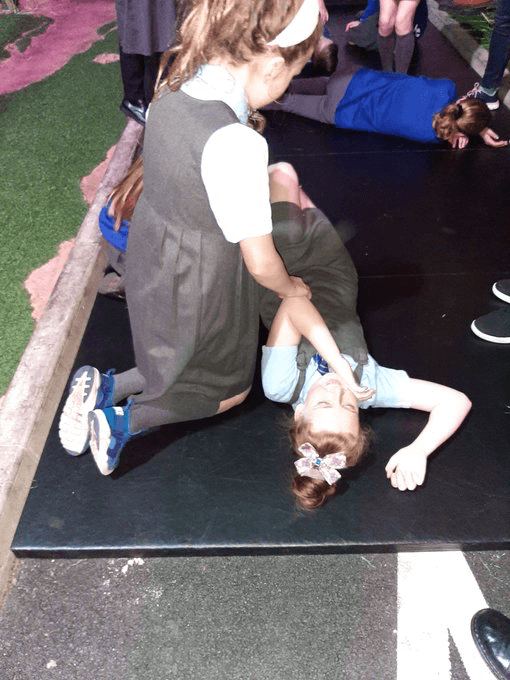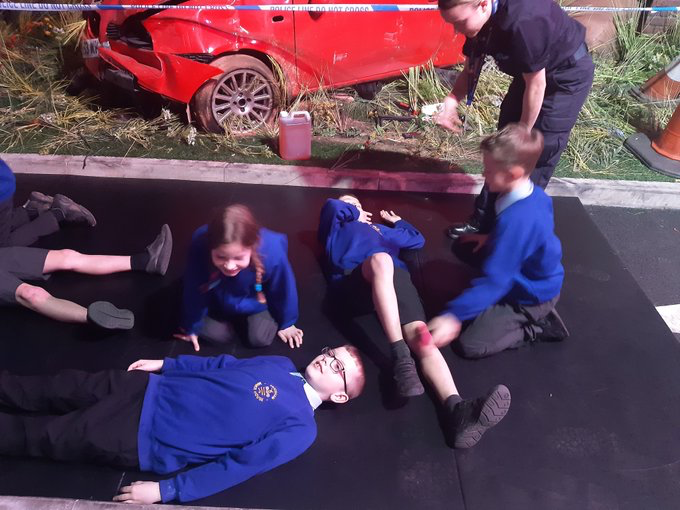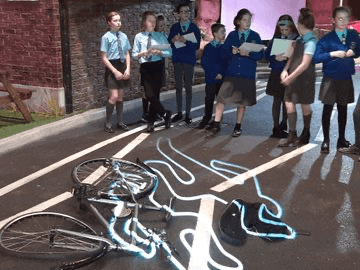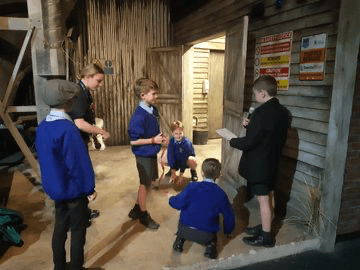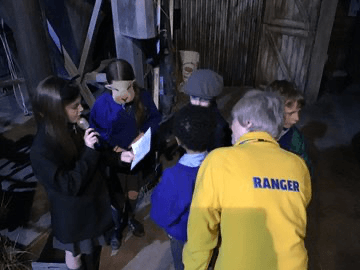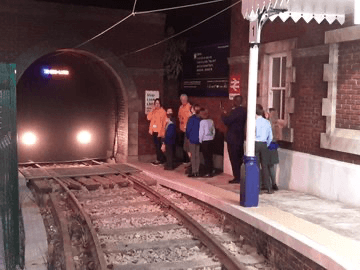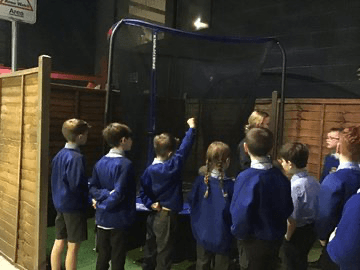 Earlier this week, Tolkien Class and Shakespeare Class were fortunate enough to undertake class visits to Safety Central - an interactive life skills centre in Cheshire. Through undertaking a series of fun and interactive activities, each class learned how to keep themselves and the people around them safe. The activities helped us to learn about fire, road, electricity, travel (including trains and railways), cyber, building site and water safety, accidents at home, bullying, five ways to well-being, healthy eating, the Countryside Code and first aid. For both classes, their trip begun and ended with an interactive quiz to test knowledge and understanding before and after the visit - it was clear that by the end of the visit that both classes had learned so much about keeping themselves safe. The children and staff were wowed by the 'indoor village' at the centre, which was very realistic, as well as all of the technology and special effects used to simulate a range of hazards and risks. We were lucky to have amazing rangers to lead us through four themed zones and to set us exciting challenges and activities to help us learn through hands-on experience. What a fantastic day each class had!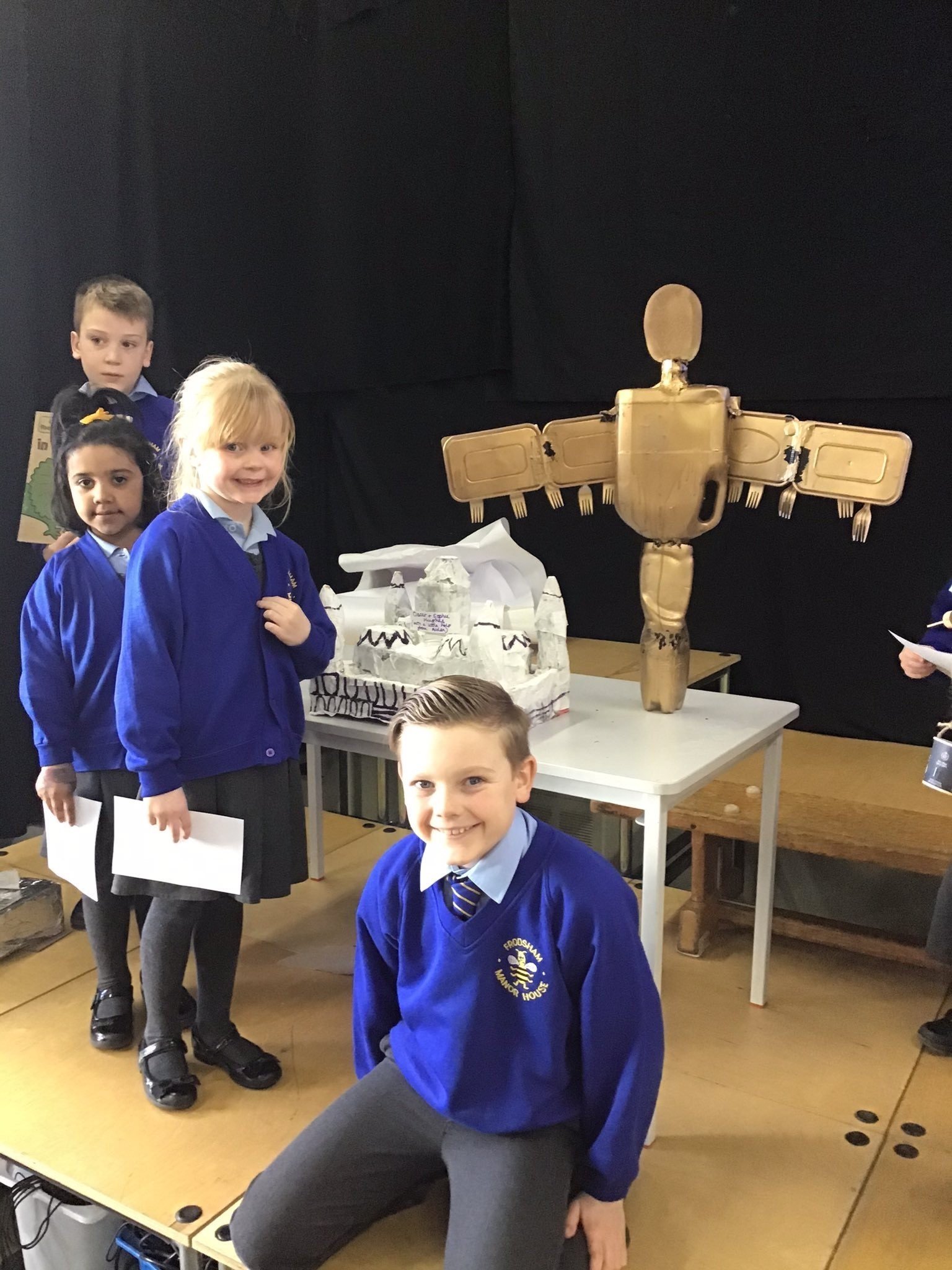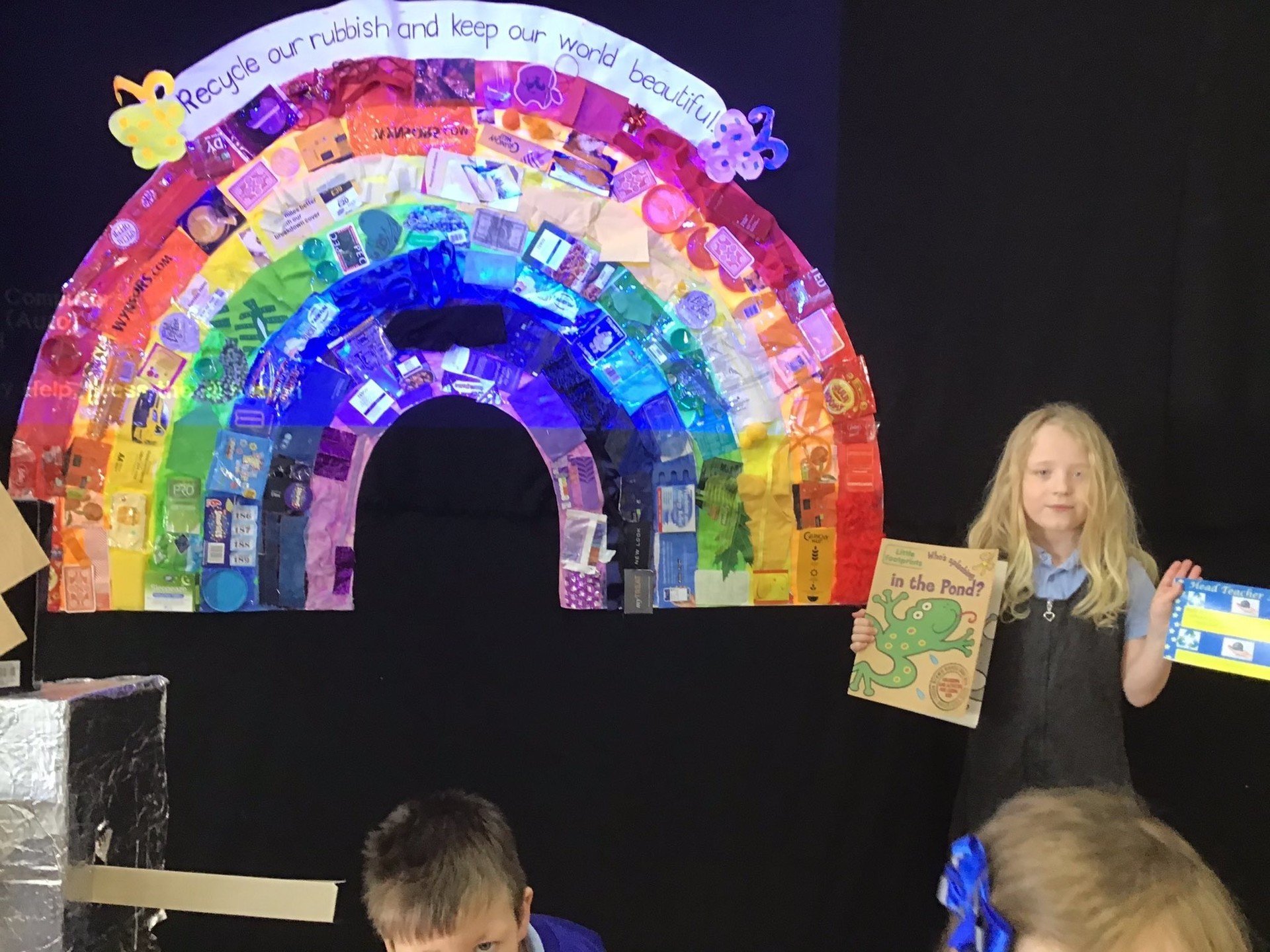 We celebrated the success of the recycled project, organised by members of the school council, this week. The amazing landmarks or inventions have been proudly displayed in the hall for the last ten days for all the children to view. What talented designers we have in school! Super congratulations to everyone who took part and an even super well dome to the winners. I know the school council found it really hard to decide on the winner designs.
Well we did it! The challenge for @sportrelief was to try and run to Europe - and we have smashed it! By running the Daily Mile course we have counted all the laps run by the children and we have converted this into miles and we have run 447 miles (with Year 6 rowing 9 miles too!) thus totalling 456 miles. This distance allows us to reach Brussels in Belgium. How proud are we of all our running superstars? Immensely would be the answer! And to top it all we have raised £200 for @sportrelief too.
For the @sportrelief challenge record: Applebees ran 12 miles; Mile Class ran 31 miles; Potter Class ran 47 miles; Carroll Class ran 45 miles; Dahl Class ran 69 miles; Lewis Class ran 62 miles; Shakespeare Class ran 89 miles and Tolkien Class 92 miles.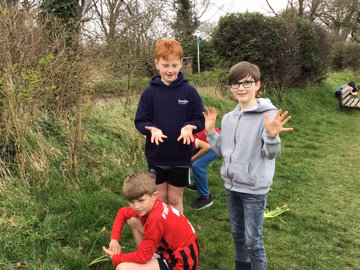 Shakespeare walked up to Top Park this afternoon to plant daffodil bulbs, along with bluebell and lavender seeds. Armed with gardening equipment they completed their planting successfully. This was part of their community challenge for 'Our world in their hands' topic. Super well done Year 5!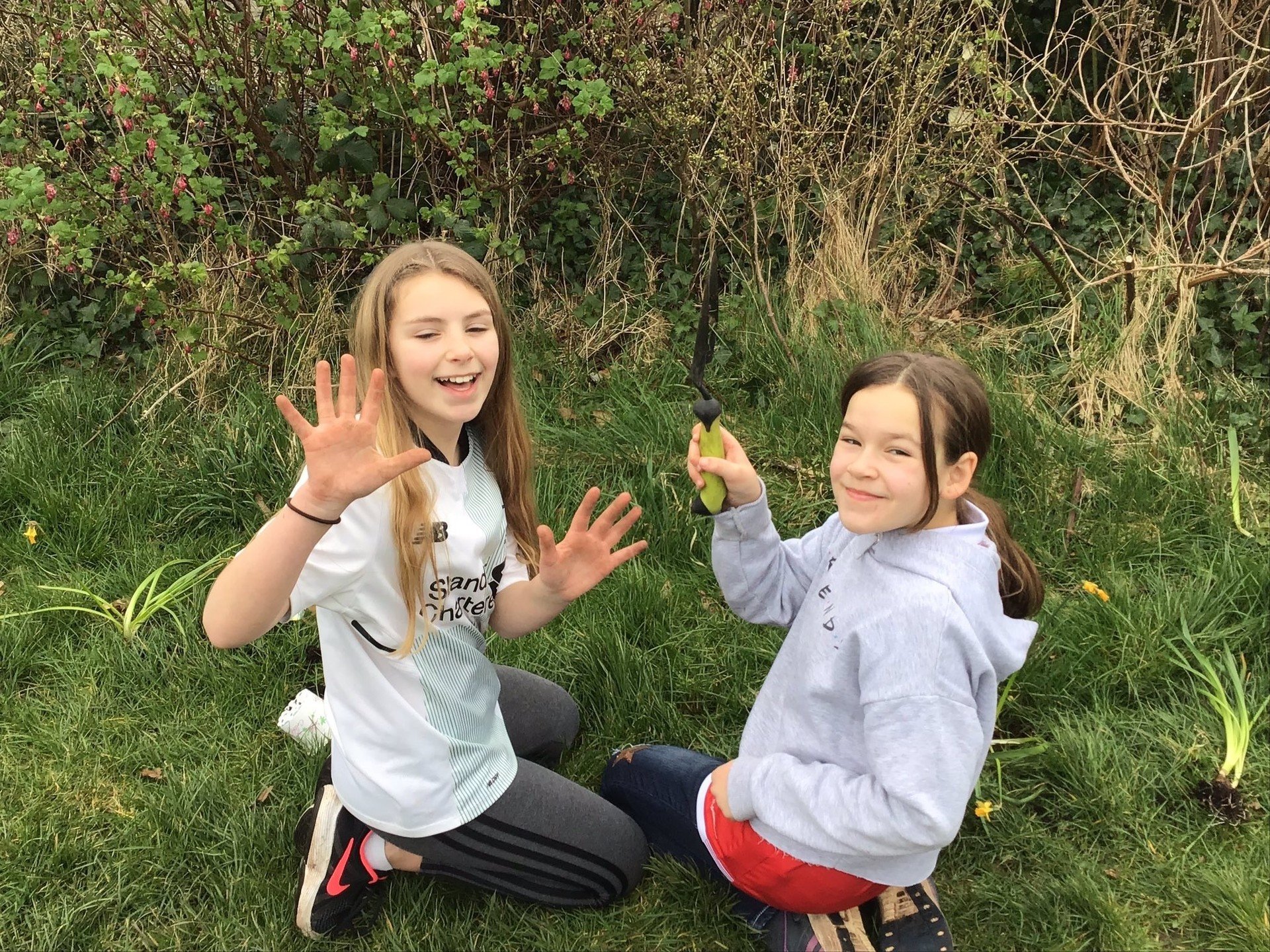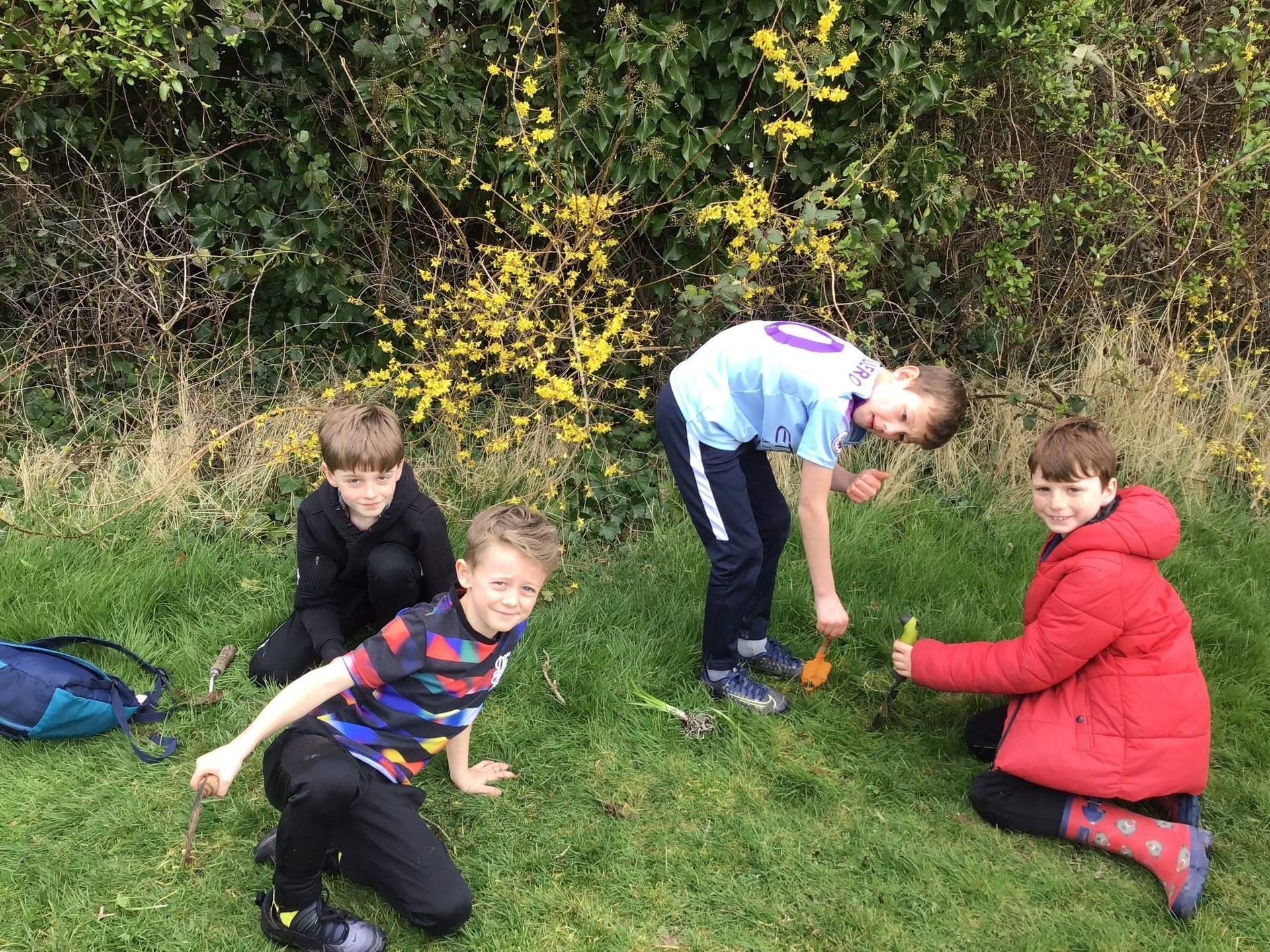 What has made me smile this week:
The determination on the children's faces as they tried to complete as many laps as possible of the Daily Mile course as part of our @Sportrelief challenge to run to Europe.
Headteacher Awards:
Pearl, Daisy and Maya (Dahl Class) for completing their reading bookmarks.
Natalya (Lewis Class) for completing her reading bookmark.
Eloise, Imogen and Isla (Shakespeare Class) for being superb helpers during Mrs Halliwell's art session with Year 5.
Jack J (Dahl Class) for his super arithmetic skills.
Erna (Milne Class) for her amazing 'Eddie is eating everything' writing.
George (Shakespeare Class) for his super thneed presentation.
Ethan (Carroll Class) for his excellent mathematical explanations.
Scarlett (Carroll Class) for her super independent writing skills.
Alfie R and Mia E (Shakespeare Class) for their additional home learning reading response tasks.
Imogen (Shakespeare Class) for completing her reading bookmark.


Sporting Achievements: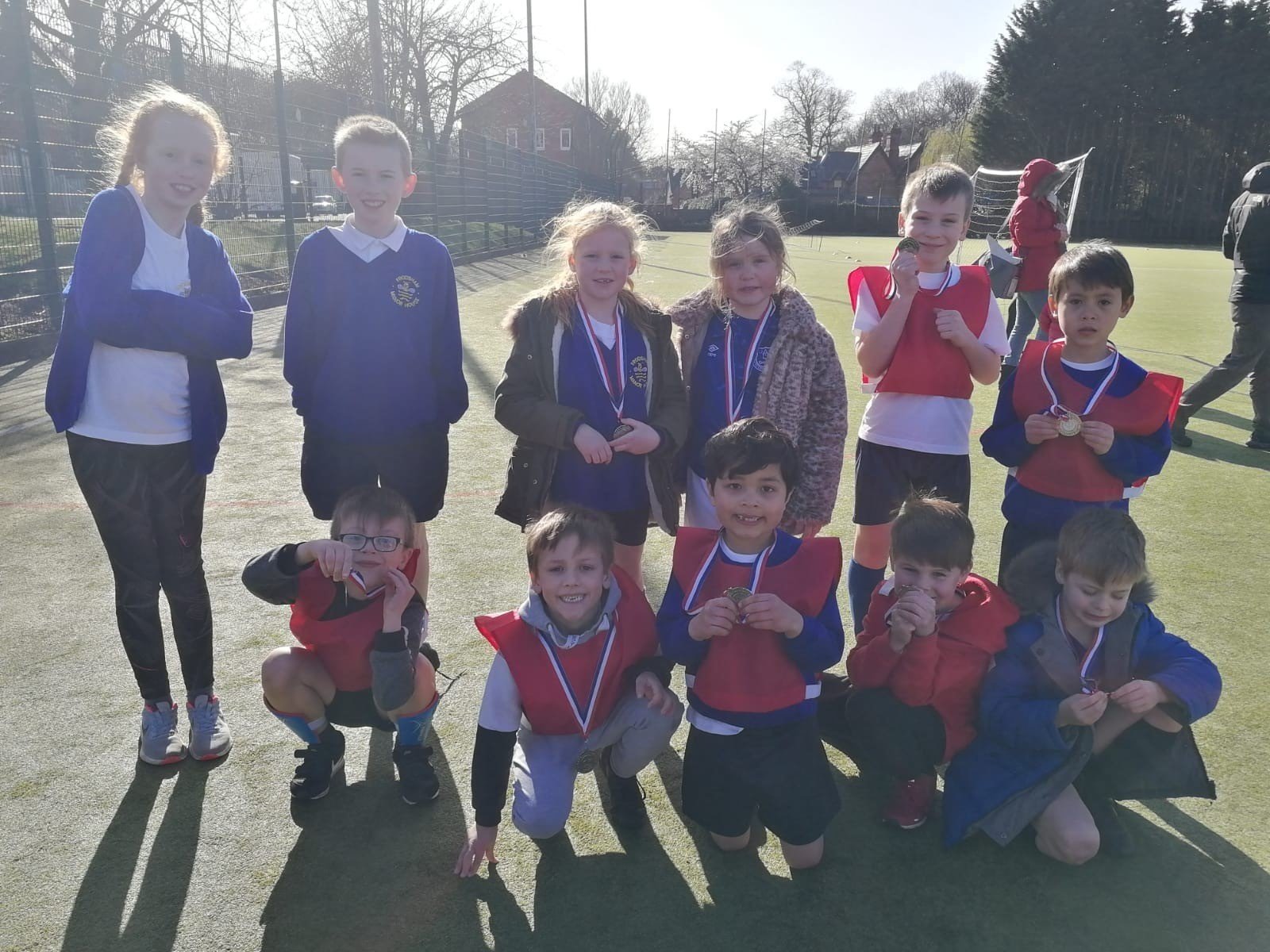 A squad of footballers from Year 2 took part in a FAVSP Everton mini-kickers tournament at Frodsham Leisure Centre on Thursday afternoon. Accompanied by Mrs Lamb and our sports leaders - Beth and Ethan - the squad played matches against other local schools. Max, Ollie, Ethan, Ellie, Elliott, Aidan, Poppy, Jayvin and Alex played extremely well - winning three out of their four matches and taking the silver medal position. Super congratulations!

Our Celebration Assembly superstars: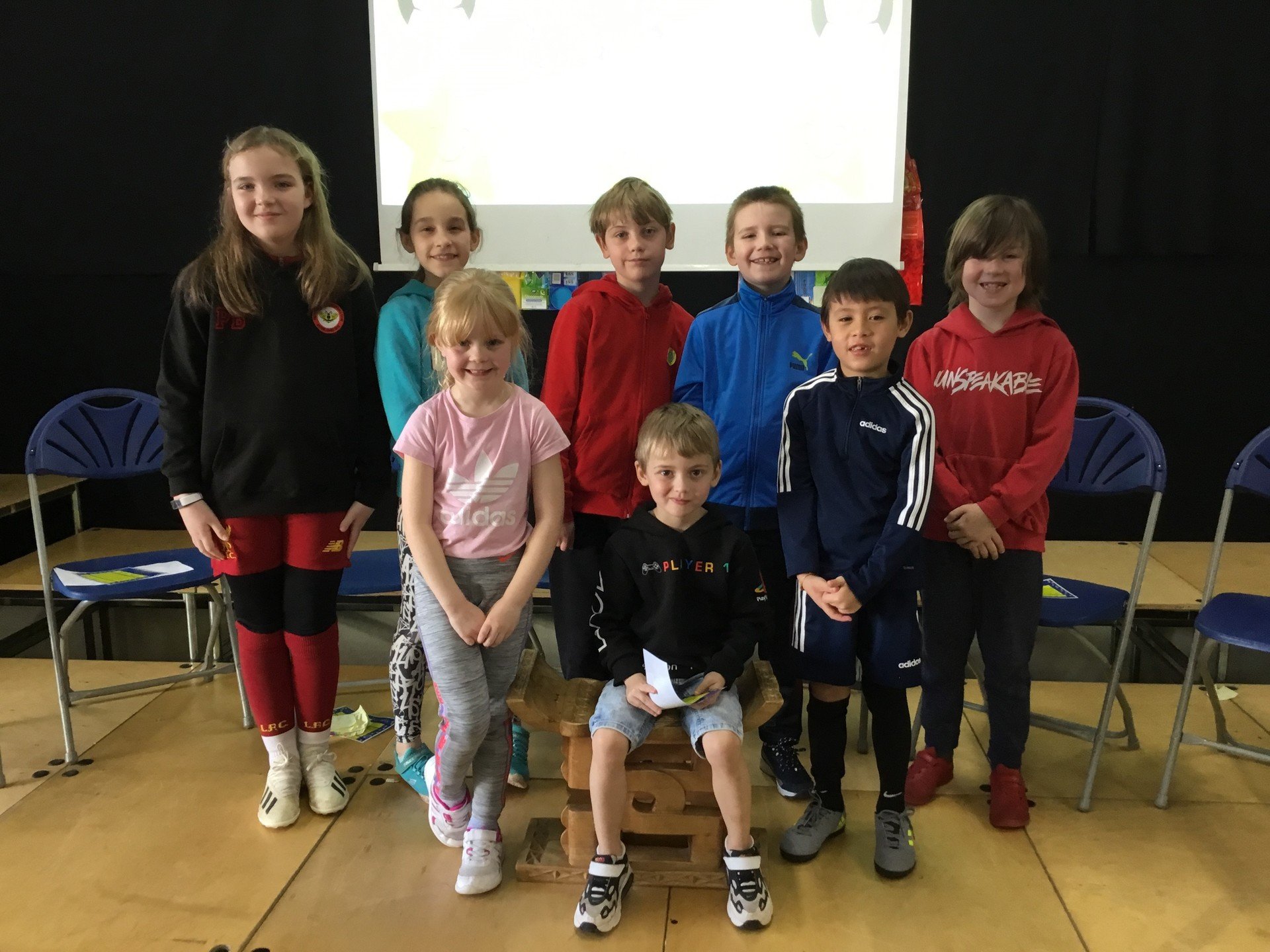 Milne Class: Mason for his amazing creativity and making skills.
Potter Class: Sophie for her positive attitude to learning and bubbly personality.
Carroll Class: Ollie for his amazing letter writing and problem solving skills.
Dahl Class: Jack J for pushing himself out of his comfort zone and his super maths skills.
Lewis Class: Bella for being hardworking and her super multiplication facts knowledge.
Shakespeare Class: Fred for the super improvement in his handwriting and his excellent literacy ideas.
Tolkien Class: Phoebe B for being always ready for a challenge.
Mrs Anstice's choice: Jaxon (Carroll Class) for working hard and being a respectful member of Carroll Class.
Our 'Spread the happiness' superstars: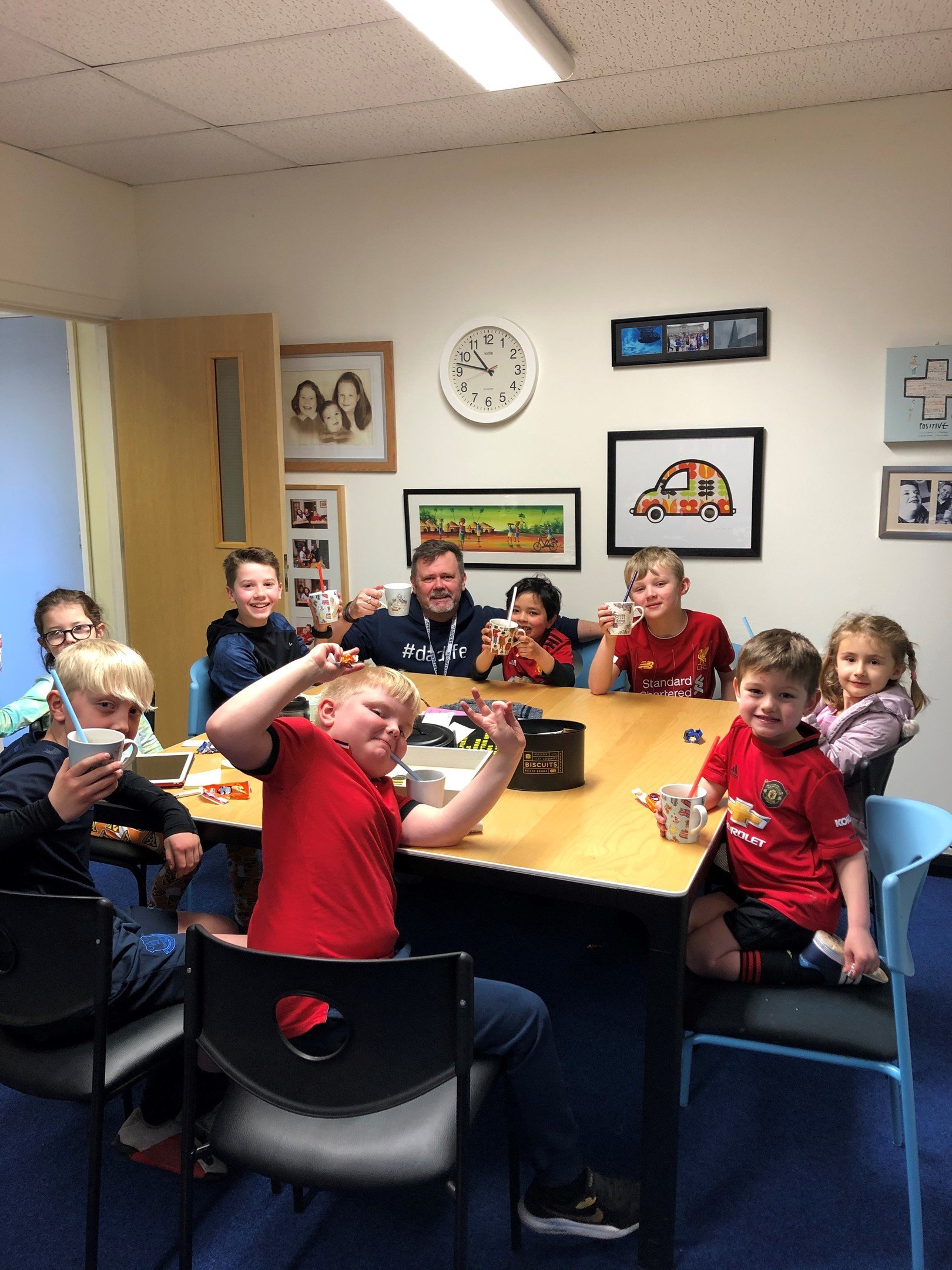 'Spread the happiness' hot chocolate Friday took place this week, with Mr Devereux-Roberts enjoying a hot chocolate with the award winners:
Isaac (Milne Class); Luciana (Potter Class); Jayvin (Carroll Class); Noah (Dahl Class); James B (Lewis Class); George and Liam (Shakespeare Class) and Luke (Tolkien Class).
We had fun creating the name for a boy band that would be managed by the only girl chosen to have a hot chocolate today!!!

Friday Top Table:

The following children, with a friend, sat at the special dining table on Friday 13th March 2020 as they had been chosen by the Midday Assistants for exemplary manners and behaviour at lunchtime:

Vade (Milne); Henry (Potter); Ellie (Carroll); Euan (Dahl): Ava F (Lewis); Joshua (Shakespeare) and Ella Cleave (Tolkien).
Happy Birthday:

In our Thursday Assembly, we sang Happy Birthday to Mrs Deegan, Nathan A, Noah F, Jack L and Erica T. If you have celebrated your birthday this week, then many happy returns from us too!
The Winning House Team:

The winning house team for this week was yellow team (Grasmere) with 1021 points: red team (Coniston) second with 870 points; green team (Thirlmere) third with 851 points and blue team (Penrith) fourth with 827 points . Congratulations to everyone in yellow team for this week.

What we are looking forward to next week:
Claire House Butterfly Bake - Thursday 19th March.
FAVSP Delamere Cross Country event - Friday 20th March.
---