Frodsham Manor House Primary School is an attractive Primary School formed on the 1st January 1994, by the amalgamation of the former Manor Junior and Orchard House Infant Schools and is situated on Langdale Way, Frodsham.
Our school vision is 'Hand in hand, we imagine, we believe and we achieve' and we do this by offering an exciting, themematic and rich curriculum in conjunction with a happy caring environment where all children can enjoy the learning process in an atmosphere of excitement, enthusiasm and support. Click here to find out more about our Vision.
Frodsham Manor House pupils, through dedicated support, develop a love of learning and portray all those wonderful skills and attributes that make you very proud of them. They are all wonderful ambassadors for the school and demonstrate empathy, compassion, enthusiasm and fun in all that they do and how they are with one another.
School has 217 pupils on roll and has an extremely supportive Governing Body and a parental community which supports their children superbly during their time at school. We welcome visitors so we can show them how we learn and how proud we are of our school.
Ian Devereux-Roberts
Head Teacher
The Buzz
Ian Devereux-Roberts (IDevereux-Roberts) on: The Buzz
What's in the news:
Capturing some of the highlights of our recent visit to Red Roses School. Mrs McGrath and I had a most amazing and memorable time in Dehli and thoroughly enjoyed gathering resources to support the teaching of Hinduiam here at school. as well as enjoying sharing how we teach science and literacy here at Manor House.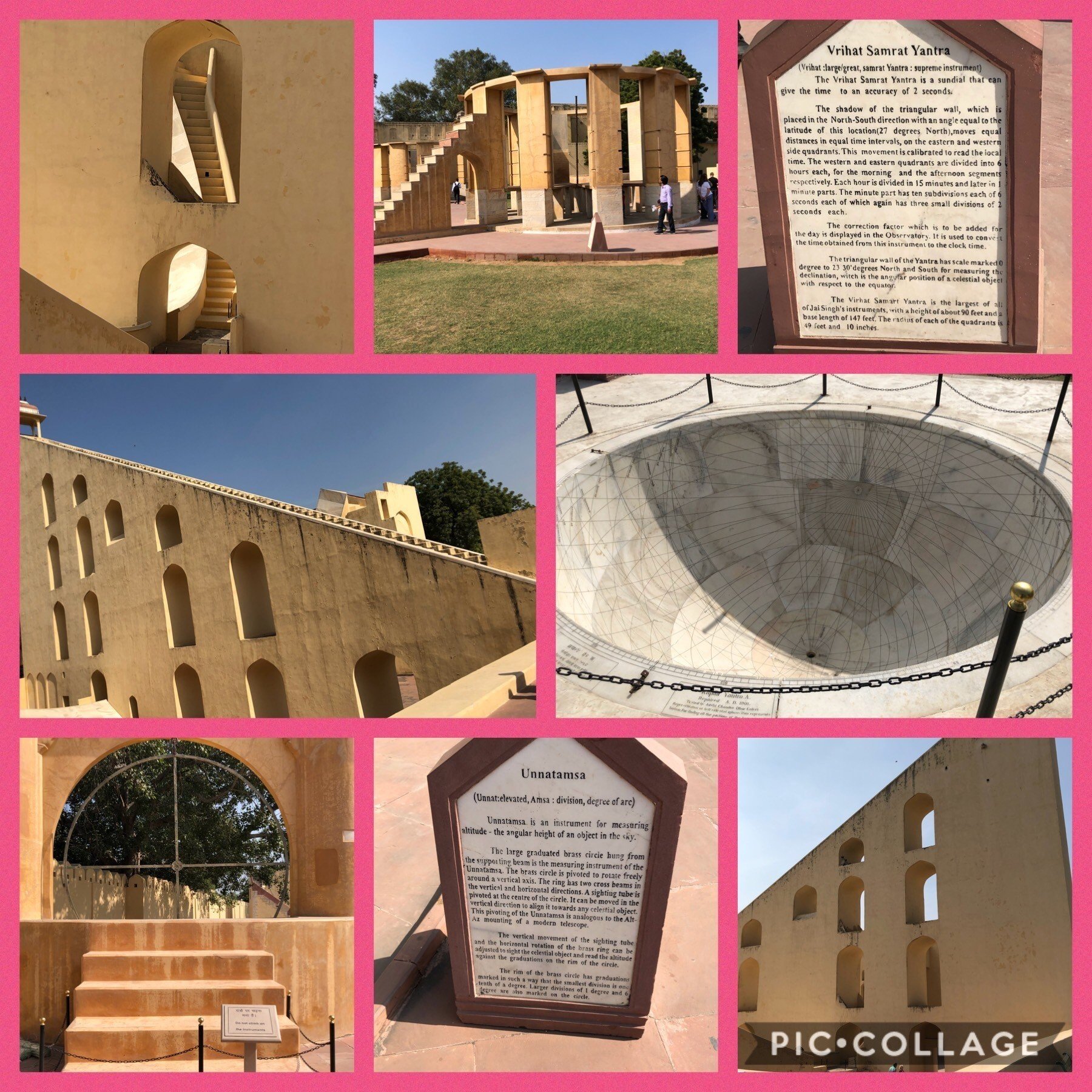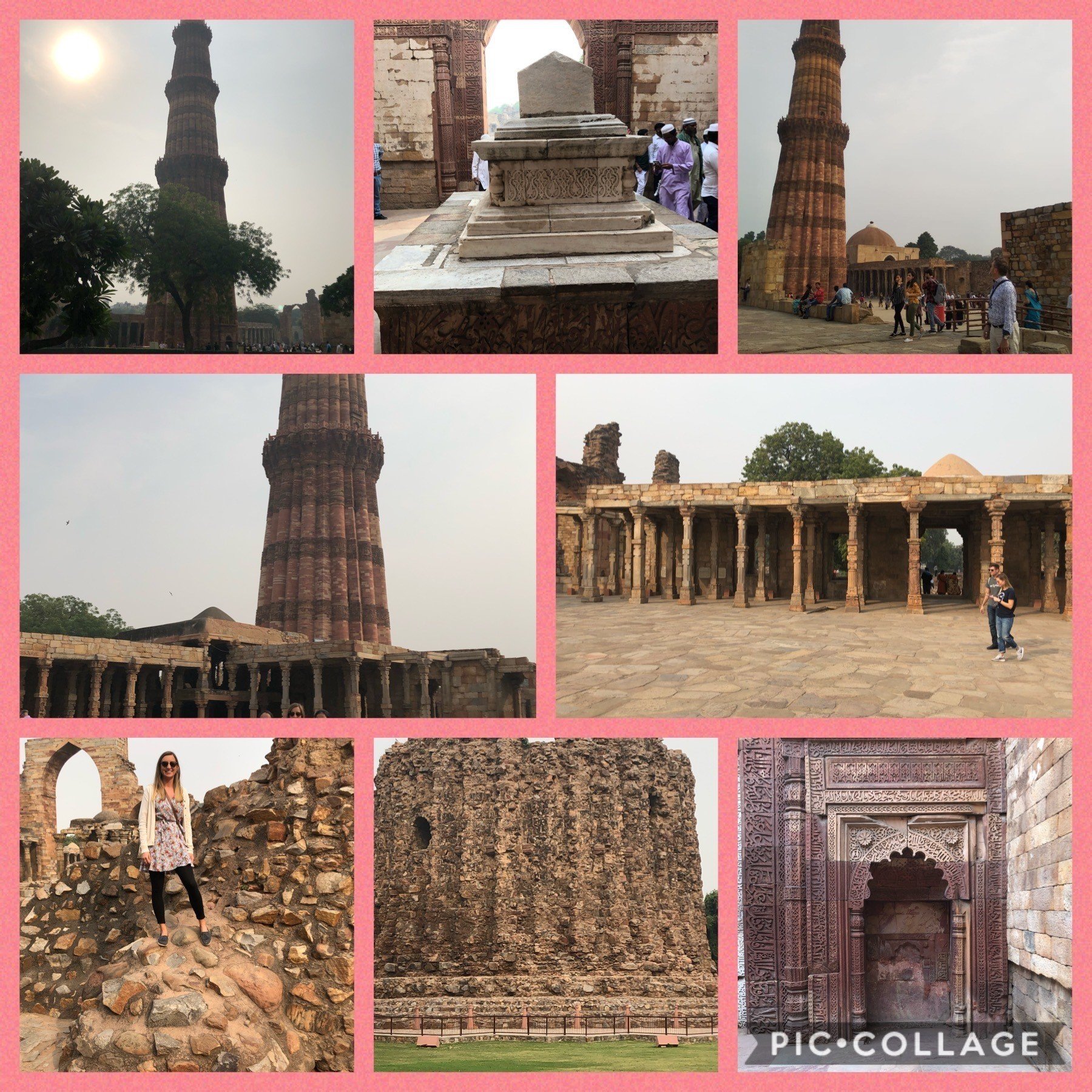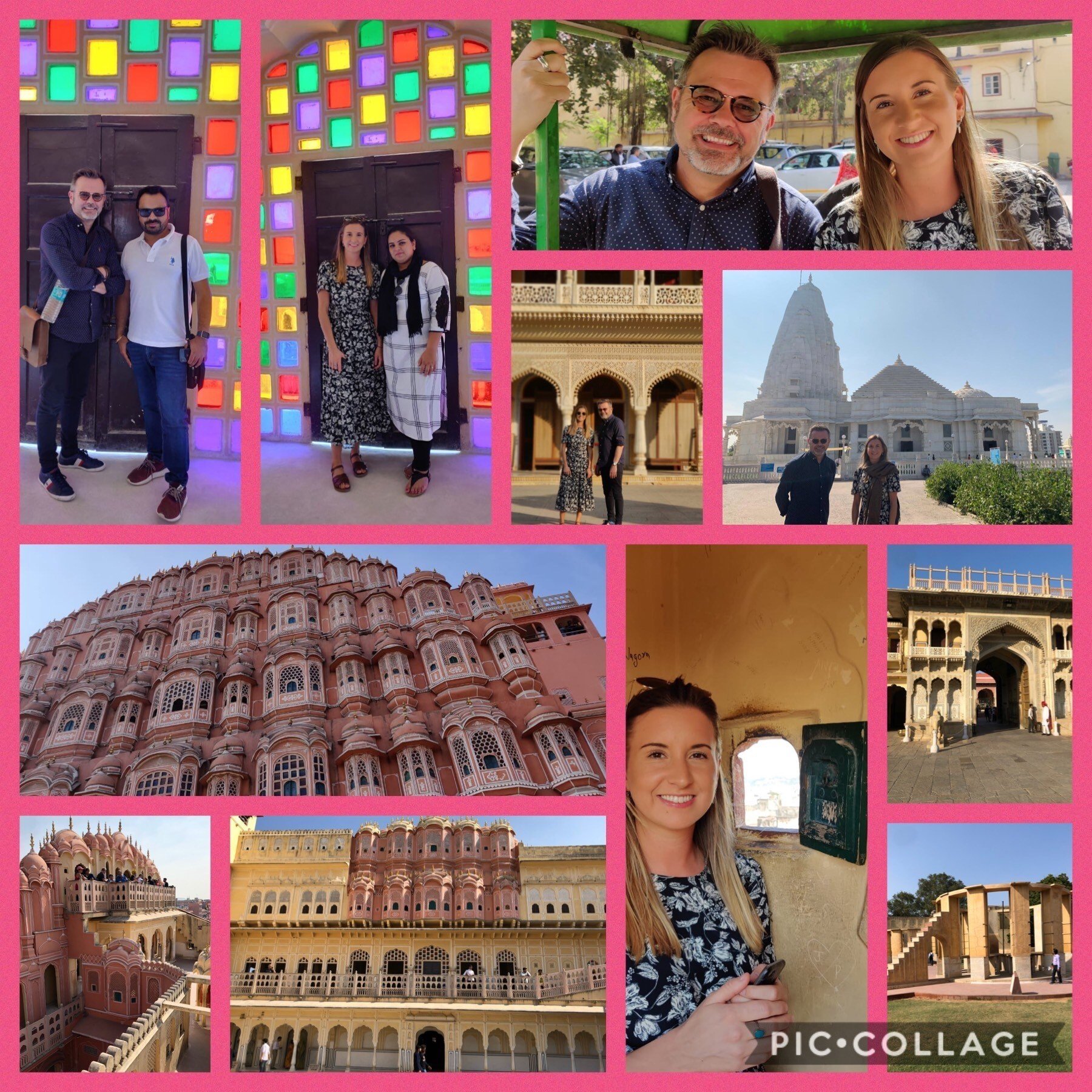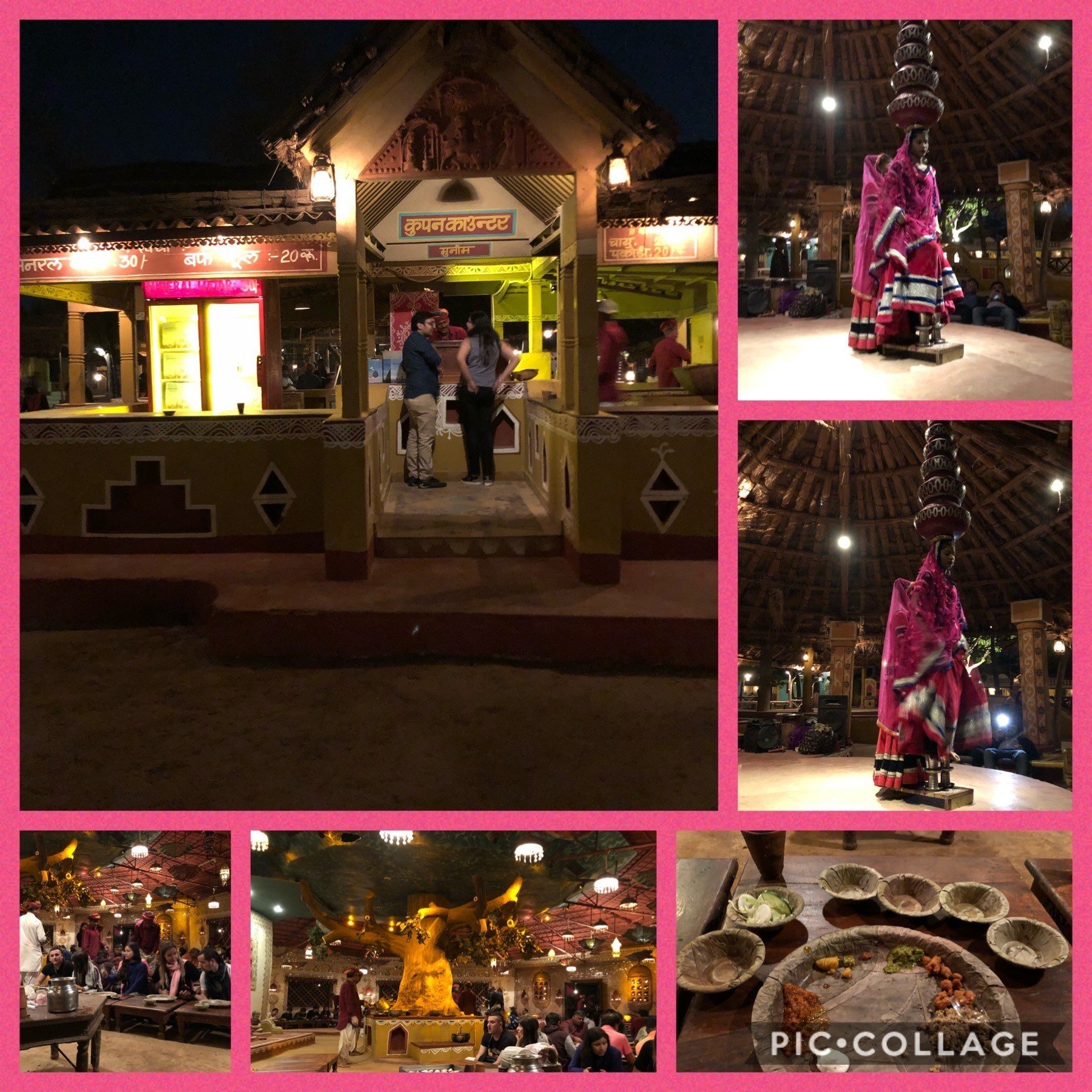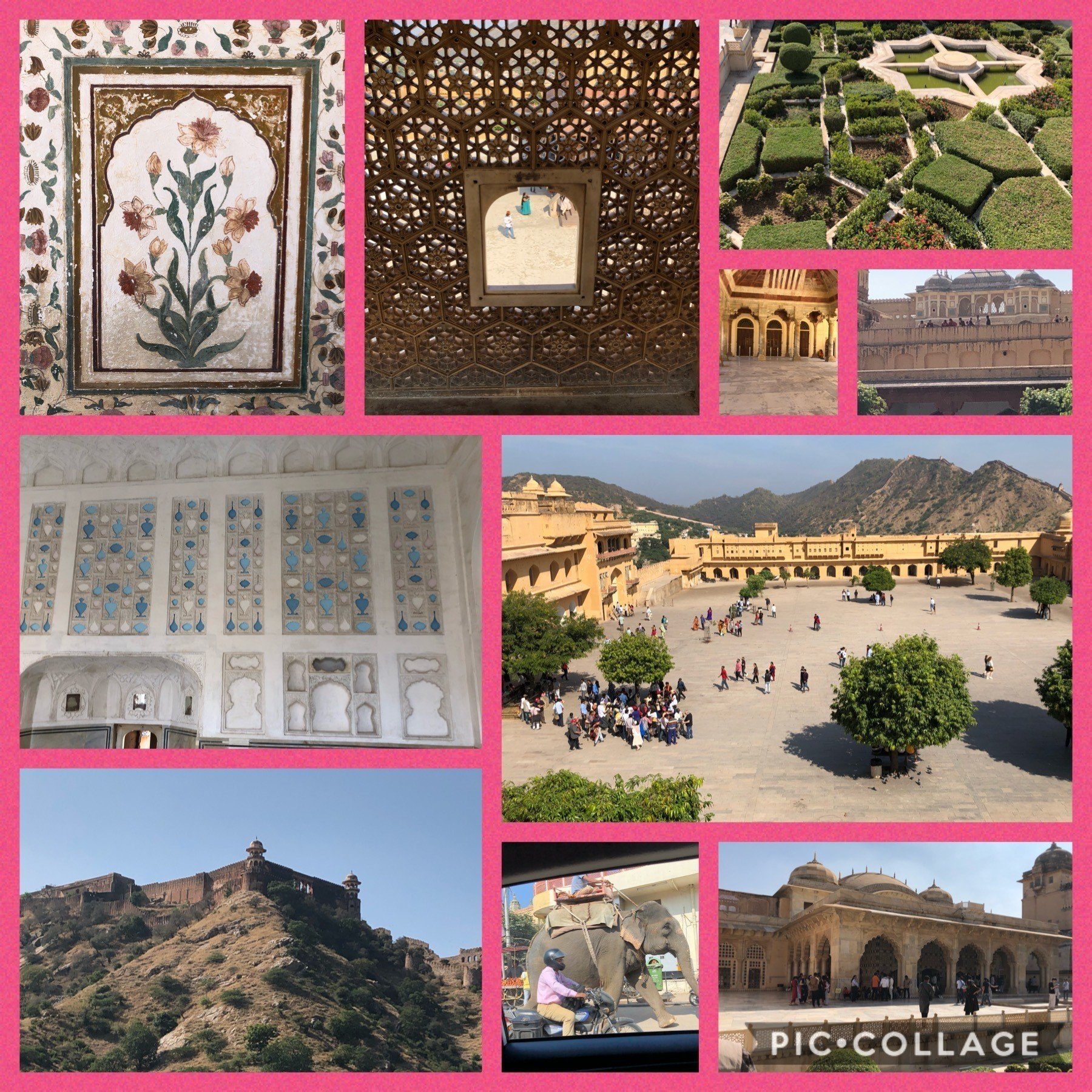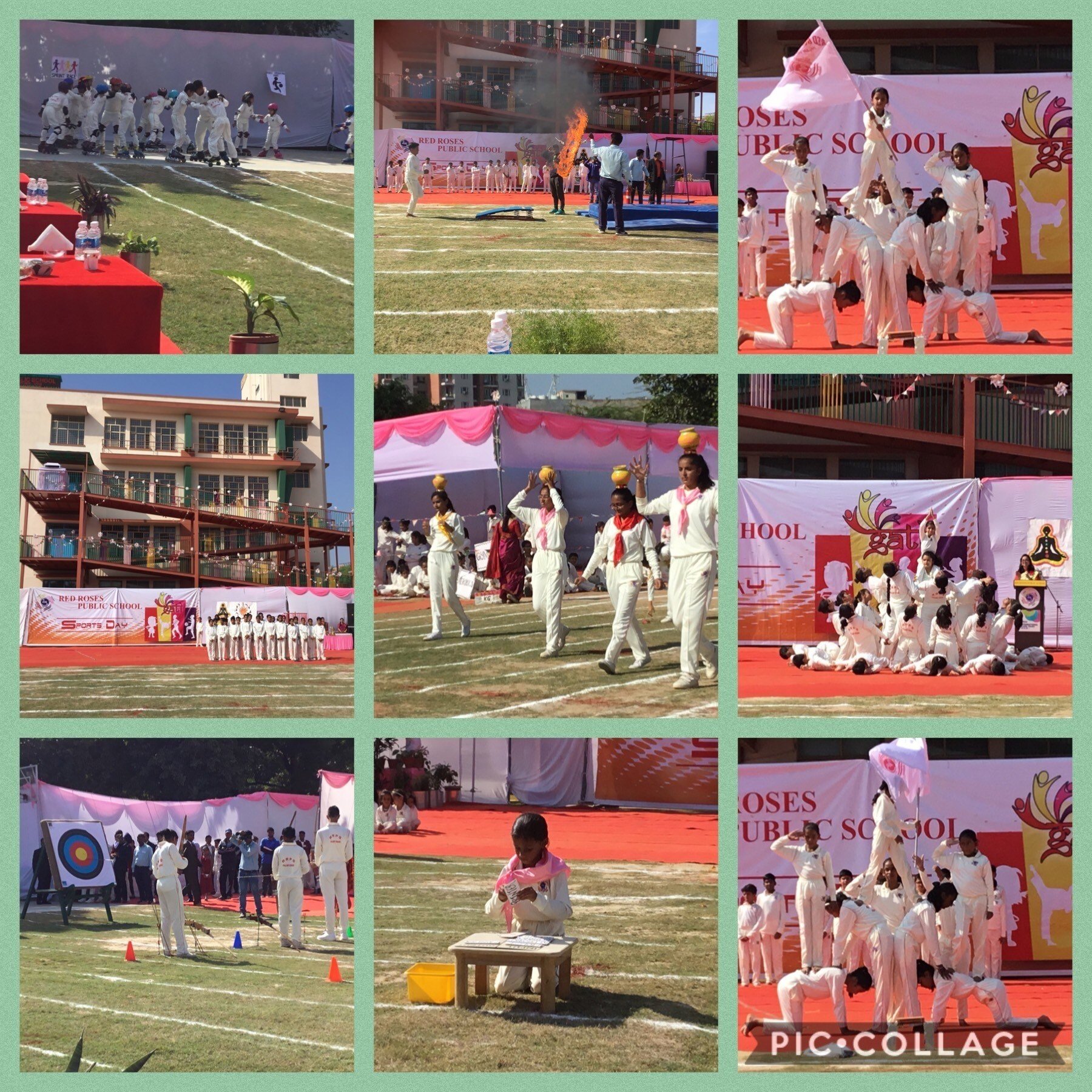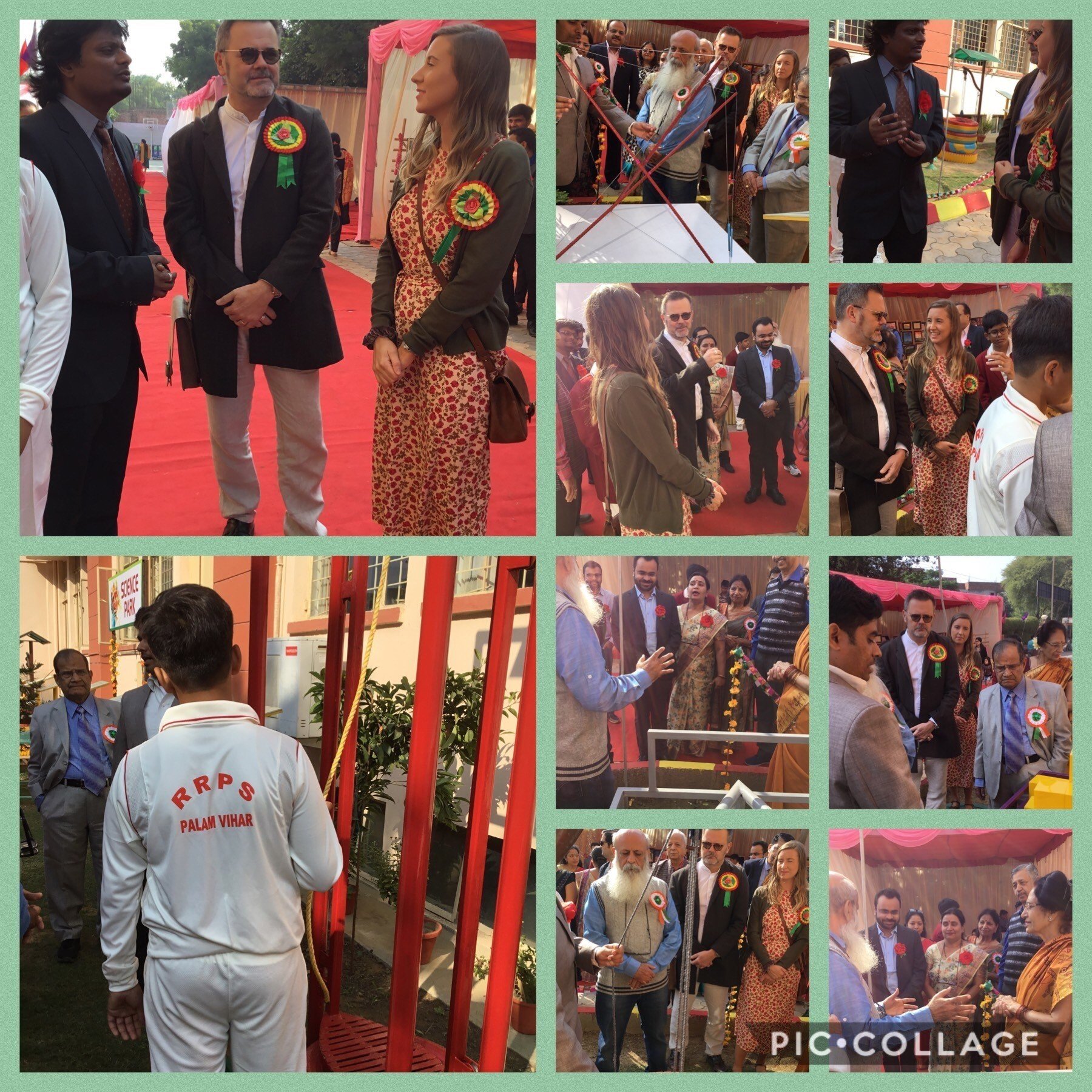 Below is an article I wrote, whilst on our visit, for inclusion in the Red Roses School Yearbook:
'Literacy in itself is no education. Literacy is not the end of education or even the beginning. By education I mean an all-round drawing out of the best in child and man-body, mind and spirit.'
Mahatma Ghandi
As educator for over thirty years, it gives me an inordinate amount of pleasure to share this message with the Red Roses Public School community and to have been asked to do so is an immense honour for which I am most humbled.
The partnership between Red Roses School and Frodsham Manor House School is one that has been established for nearly three years now and one which I know will continue to grow from strength to strength due to the dedication of all those individuals involved in wanting to make a difference on a global scale. A partnership of this nature, will succeed because of the ethos, values and underlying principles of what is considered to be high quality educational opportunities. Our two schools share the desire to make pupils our future and, by working in partnership, we have the power and tools in our hands to do so. We can make a difference with the pupils in our care and in doing so can make change.
As two distinctively separate schools , albeit separated by many miles, we are very much one school in how we wish to educate the children of the future. We know academic success is vitally important but alongside academia must come the teaching of skills, qualities and attributes that ensure that our future citizens are equipped to be resilient, polite, empathetic, compassionate , humble and aspirational. With all these at the heart of what we do, then the future of our two countries will be safe hands. We have the potential to create future leaders and that is what we will do.
I extend my immense gratitude to Principal Mrs Bedi for being the visionary in wanting to make our partnership a success. To her family and her school colleagues - many thanks for embracing our partnership with both hands. To the pupils of Red Roses School - believe deep down in your heart that you are destined to do great things.
In the words of Malala Yousafzai
'Let us pick up our books and our pens. They are our most powerful weapons. One child, one teacher, one book and one pen can change the world. Education is the only solution. Education first.'
Our Junior Road Safety Officers - Ella G and Edith - ran their first safety competition recently on the theme 'Be seen and be safe'. I am please to announce that the winners were: Grace (Milne Class); Samuel B (Potter Class); Aidan (Carrol Class); Bella and Molly (Lewis Class) and Eva (Tolkien Class). Super well done to the winners.
Our school Christmas postal service will commence on Monday for any children wishing to use the post box for the posting of Christmas cards to other children in school. Year 6 elves will act of postal workers and will deliver the cards every afternoon. Please ensure that children's names and class are clearly written on the envelopes so that al cards can be delivered to the rightful recipient.
Looking forward to seeing school families at the Frodsham Festival tomorrow. Particularly looking forward to boarding the Polar Express! Thank you for all the support from school families in relation to the festival. Wrap up warm!
What has happened in school this week: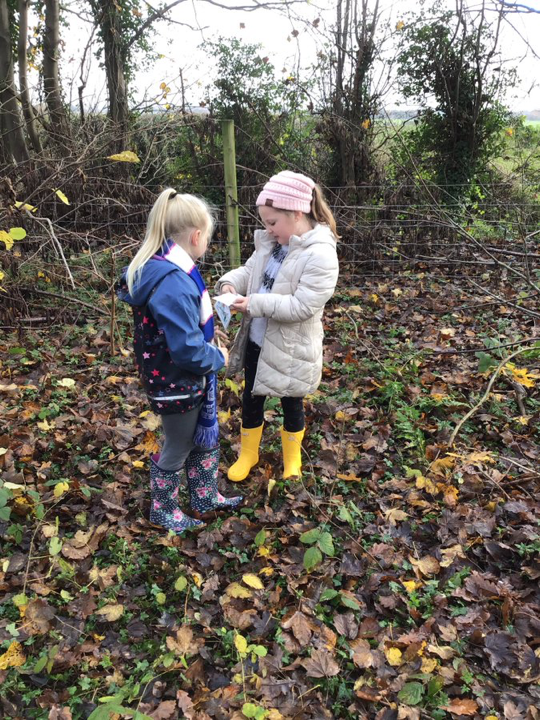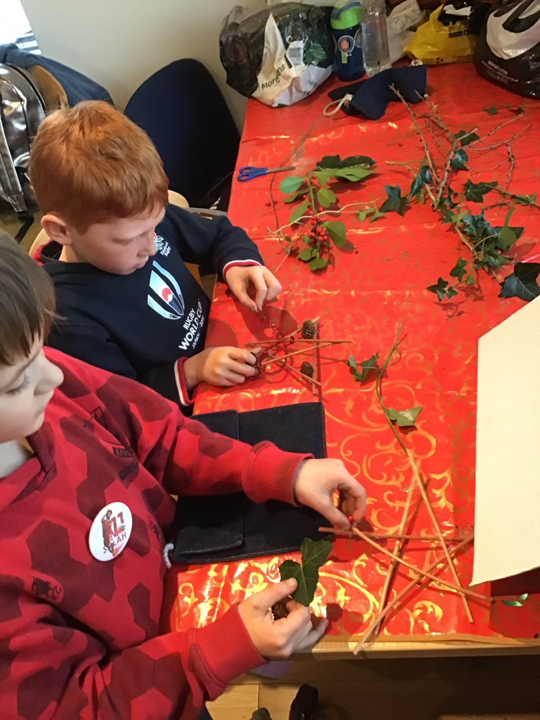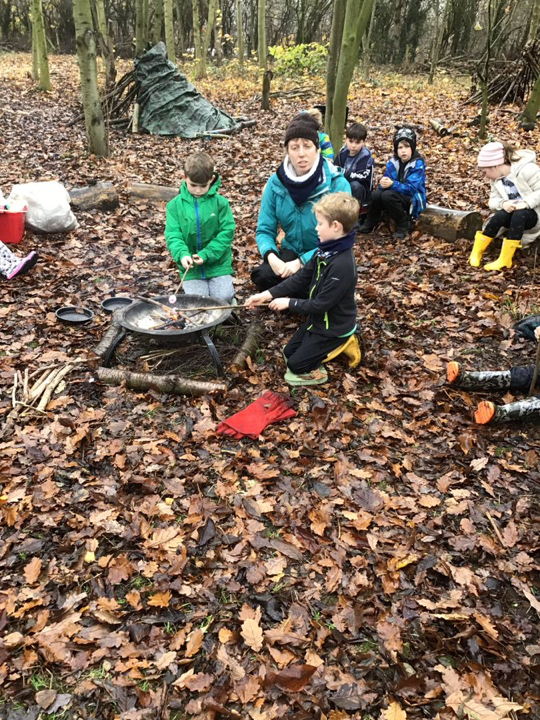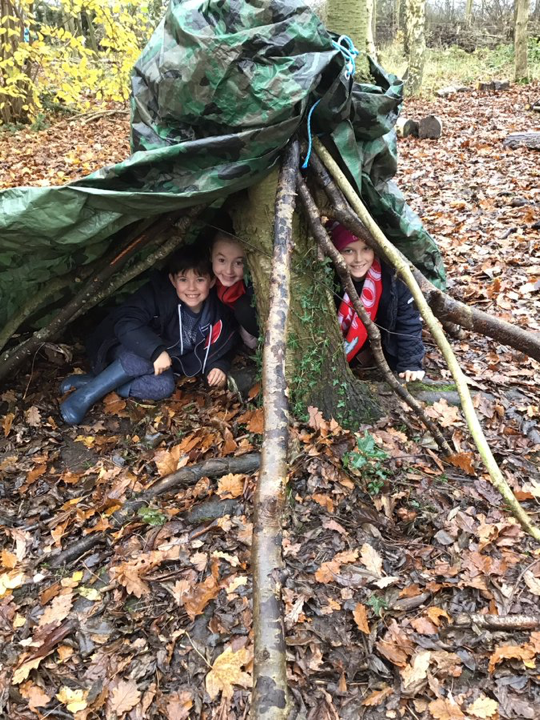 Dahl Lewis undertook a range of outdoor learning activities, courtesy of the Cheshire Wildlife Trust, when visiting Thornton-le-moors this week. Creating natural Christmas decorations; winter wonderland scavenger hunt; den building and enjoying toasting marshmallows and drinking hot chocolate was the order of the day. Dahl Class had a fabulous day putting all their forest school skills into practise.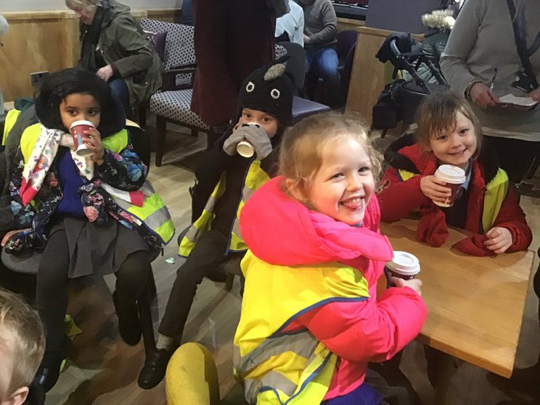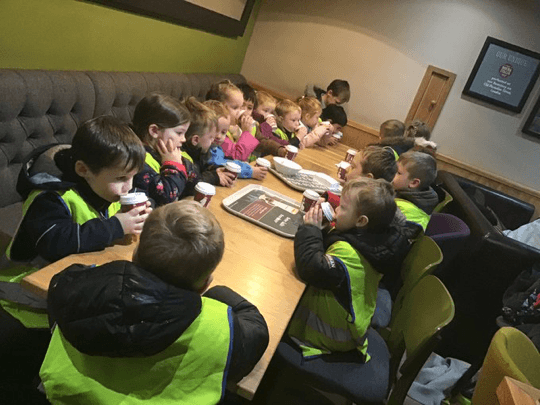 Following a very polite and comprehensive request to visit a local coffee emporium, Milne Class had a real treat on Thursday morning this week. They took the opportunity, on their walk into Frodsham, to recognise lots of places.
Thursday evening saw our Streetdance Crew take part in the PDS and FAVSP Dance Festival at Helsby High School. Mrs Hughes said the crew performed amazingly well. Very proud indeed of all the children who performed. PDS will be running a before school Streetdance Club again in the Autumn Term. Please keep an eye out for further details.

What has made me smile this week: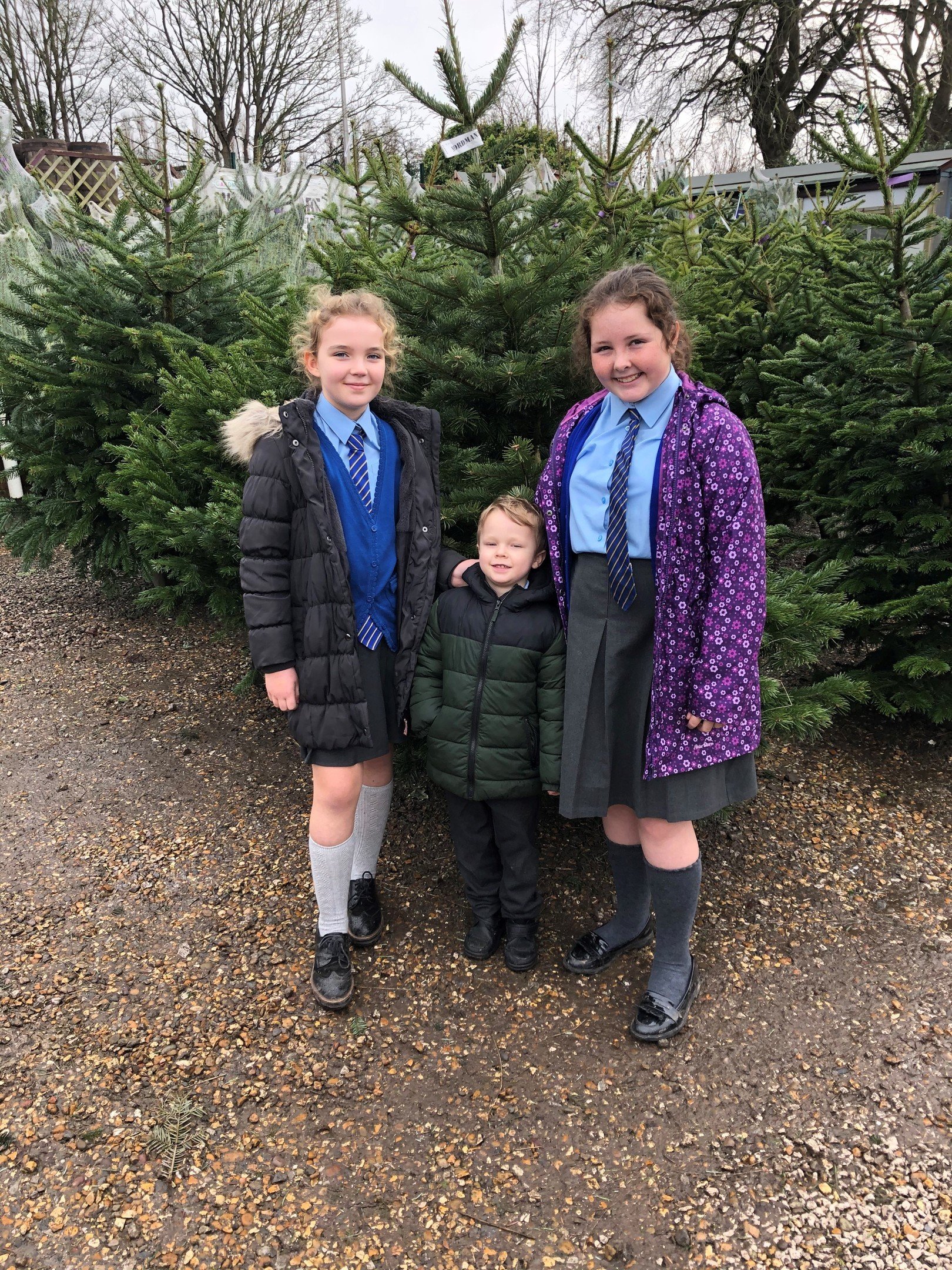 Headteacher Awards:
Alfie R (Shakespeare Class) for his completion of additional reading tasks.
Max (Potter Class) for his accurate use of question marks in his writing.
Izzy A (Tolkien Class) for completion of he reading bookmark.
Jack and Joshua (Shakespeare Class) for their reasoning skills on prime factors in maths.
Elliott B and Jack (Shakespeare Class) for their Viking long boat posters.
Rhys (Tolkien Class) for his vault work in gymnastics.
Finn (Tolkien Class) for his perseverance in gymnastics.
Harrison (Tolkien Class) for his perseverance in performing a backward roll.
Isaac (Dahl Class) for his super piece of writing on a setting.
Harry and Joshua (Shakespeare Class) for their superb biography writing on Tim Peake.
Scarlett (Carroll Class) for her super piece of writing about 'Her big Sunday walk'.
Eloise and Mia W (Shakespeare Class) for completing their reading bookmarks.
Dexter (Shakespeare Class) for his accuracy when solving long multiplication problems.
Dara (Dahl Class) for completing his reading bookmark.


Our 'Spread the happiness' superstars: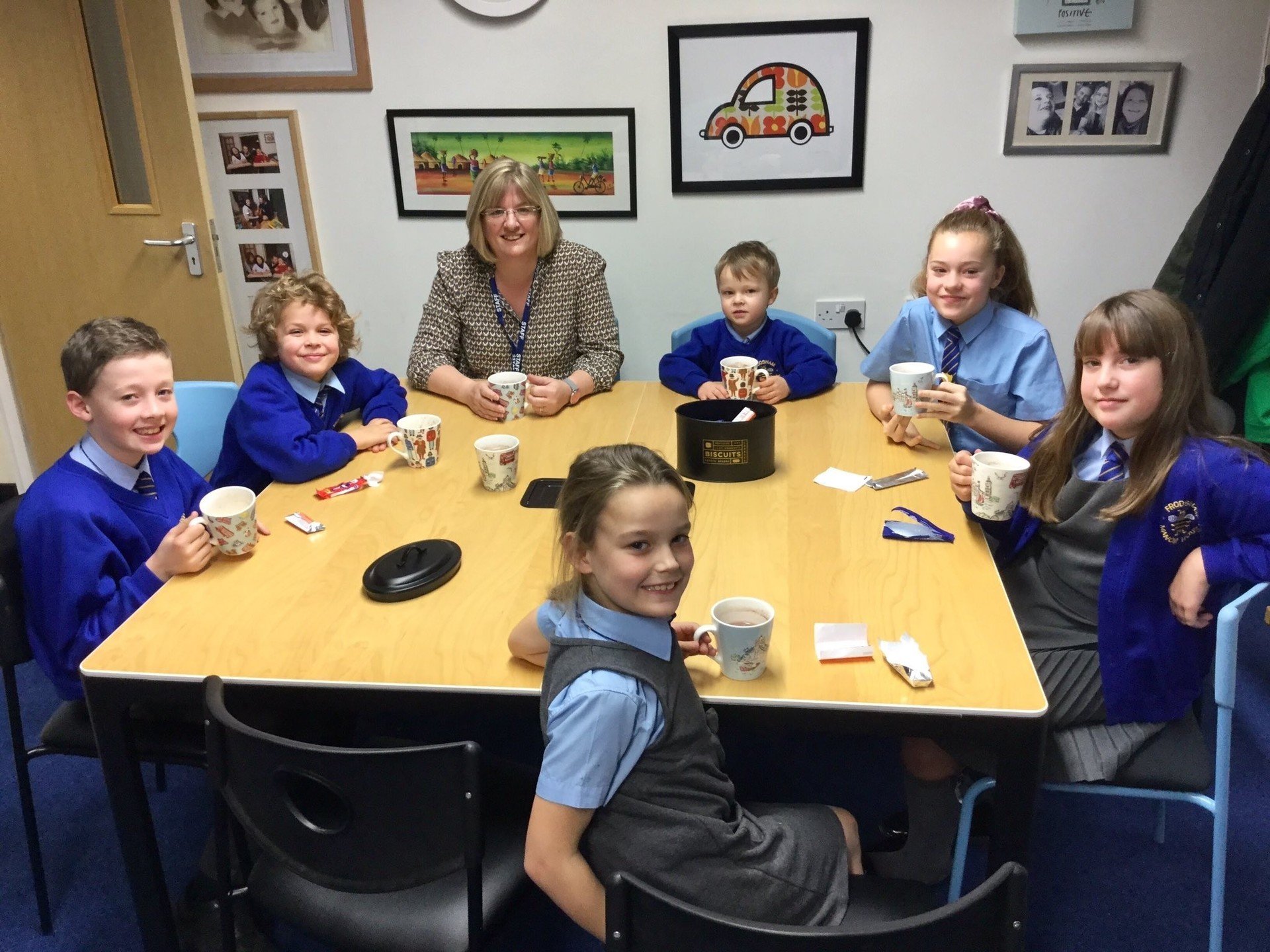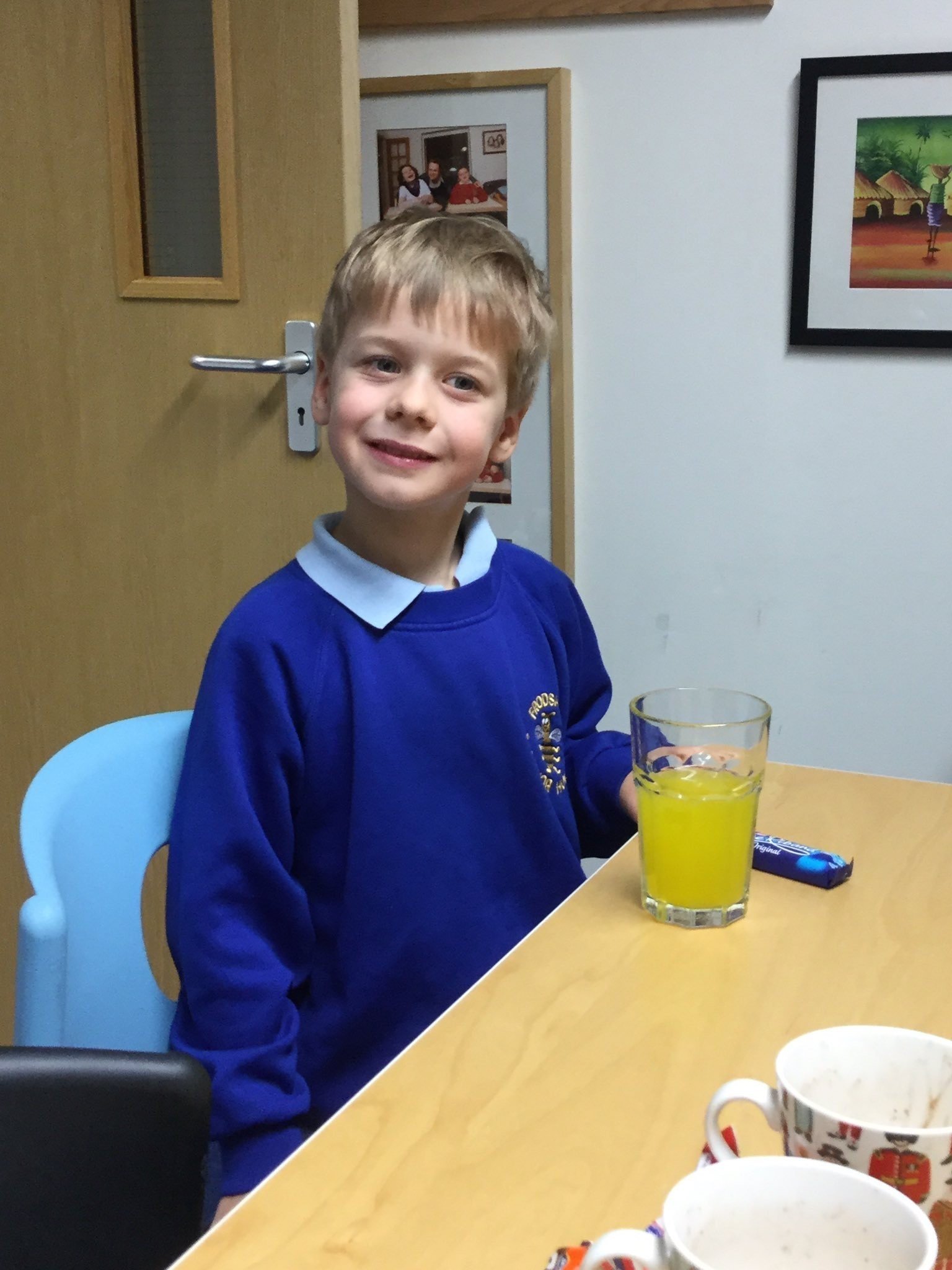 As detailed in the 'Welcome Letter', we have started a new award celebrating 'spreading the happiness'. Hot chocolate Friday took place for this week, with Mrs Read enjoying a hot chocolate with the award winners:

Thomas (Milne Class); Max B (Carroll Class); Lucie (Dahl Class); James B-H (Lewis Class); Ashton (Shakespeare Class) and Ruby P and Alivia (Tolkien Class)

Our Celebration Assembly superstars: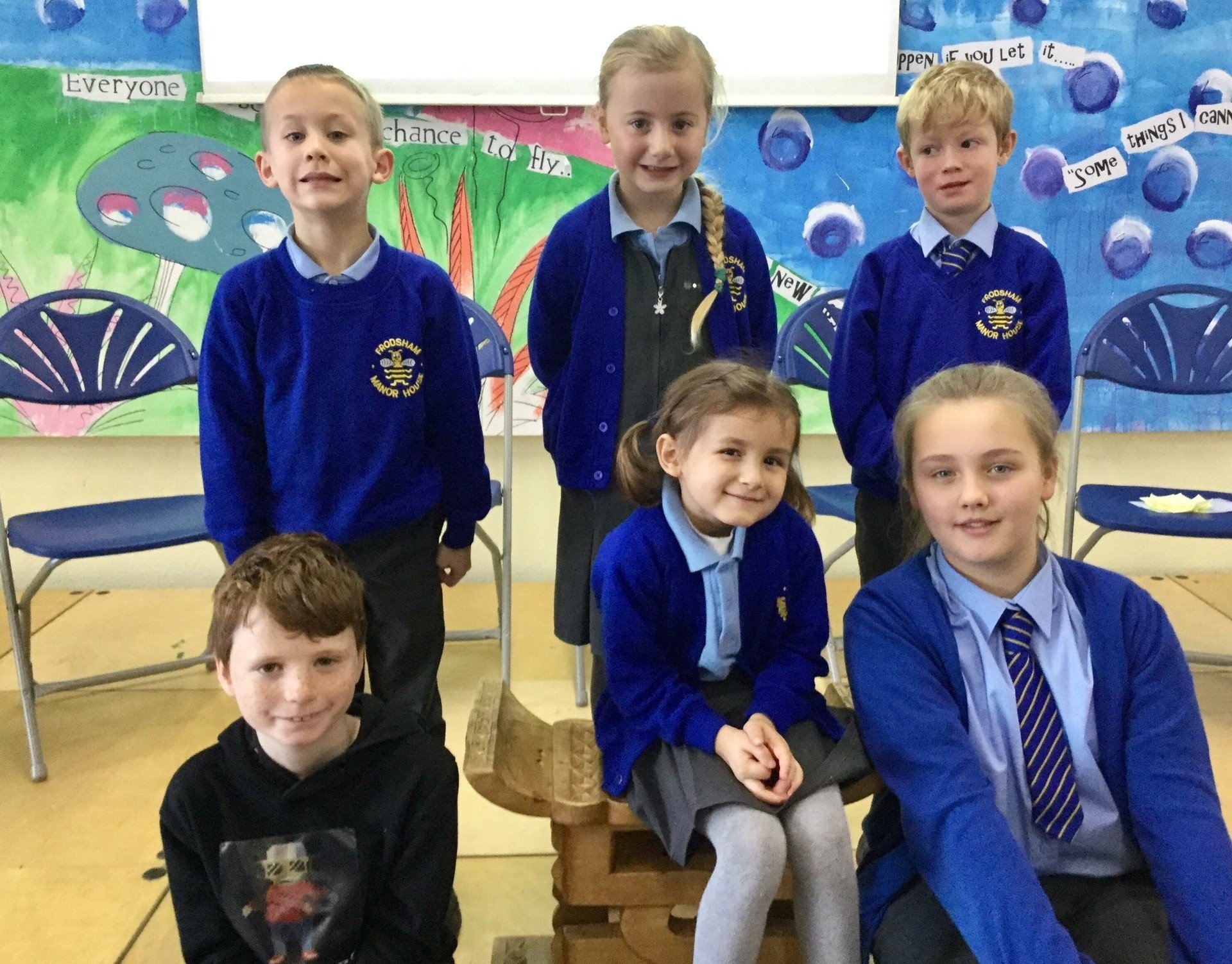 Milne Class: Erna for being amazing at making puppets and her brilliant craft ideas.
Potter Class: Zac for being a wonderful role model and his amazing subtraction work in maths.
Carroll Class: Edie for growing in confidence and for her impressive handwriting.
Dahl Class: Innis for his contagious smile and for being a superstar over the last couple of weeks.
Shakespeare Class: Daniel for being a kind and caring friend and his wild imagination.
Tolkien Class: Alice for making everyone smile and her superb non-chronological report writing.

Sporting Achievements: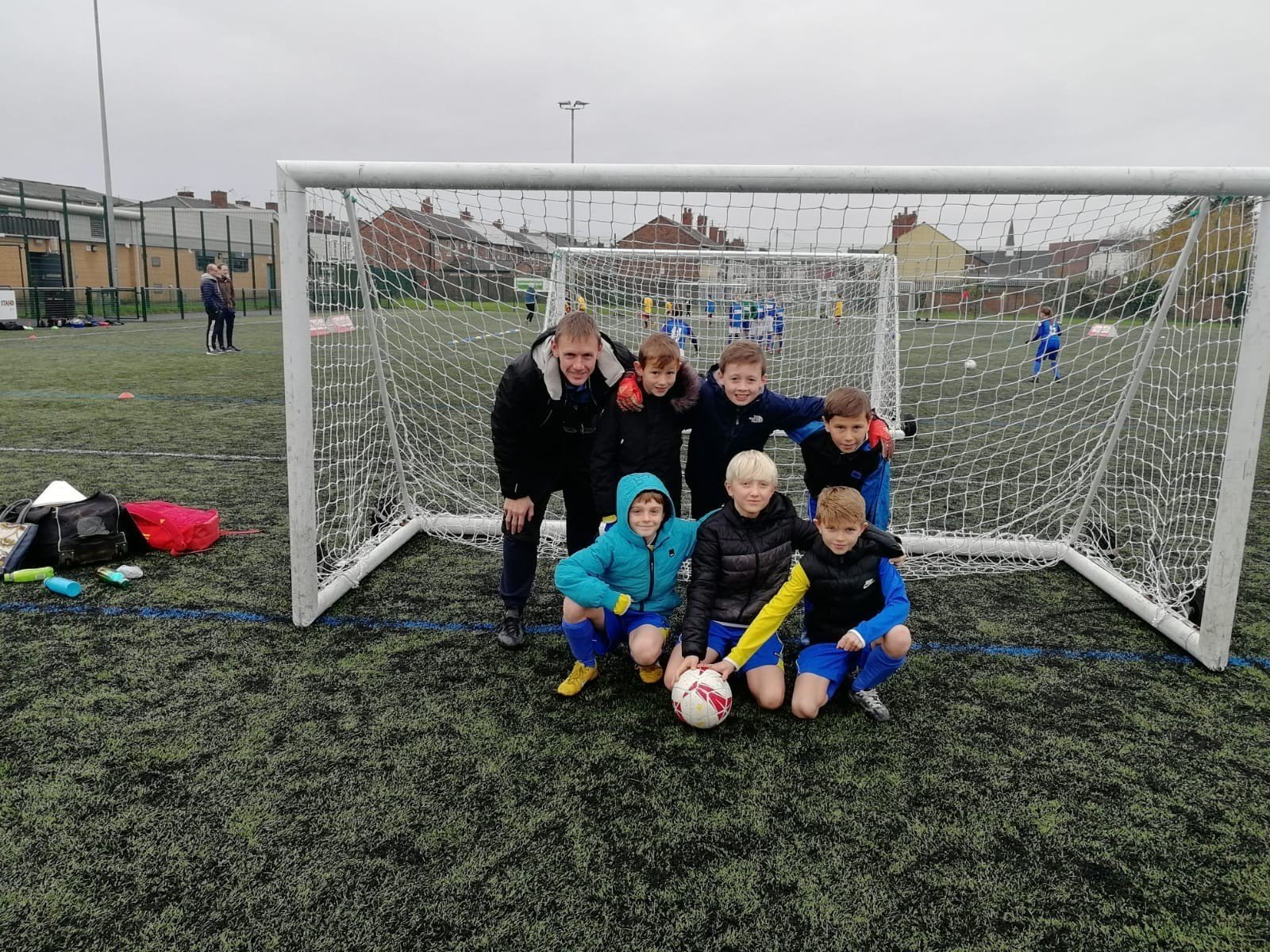 A squad of footballers from Year 5 took part in a Premier League Primary Stars tournament in Liverpool on Wednesday morningthis week. Accompanied by their coach Mr Simpson, along with Mrs Lamb, the team - Liam, Joshua, Marcus, Zane, Oscar, Harry, Lochlan and Ashton - played well togther as a unit - winning one of their three ganes placing them third in their group. They all had a great time at the event - arriving home with goodies!
Friday Top Table:

The following children, with a friend, sat at the special dining table on Friday 29th November as they had been chosen by the Midday Assistants for exemplary manners and behaviour at lunchtime:

Isaac (Milne); Casper (Potter); Thomas (Carroll); Dara (Dahl); James Blythe (Lewis); Alfie D (Shakespeare) and Bethany (Tolkien).

Happy Birthday

In Celebration Assembly, we sang Happy Birthday to Luke H, Erica D, Liam, Freddie D and Aiden P. If it was your birthday this week then we send you many happy returns too!
The Winning House Team:

The winning house team for this week was blue team (Penrith) with 827 points: green team (Thirlmere) second with 521 points; red team (Coniston) third with 490 points and yellow team (Grasmere) fourth with 399 points. Congratulations to everyone in blue team for this week.

What we are looking forward to next week:
Lewis Class visit to Legoland, Manchester - Tuesday 3rd December.
Carroll Class - Christmas Journey, Main Street Church - Tuesday 3rd December @ 1.45pm.
Rock Steady Concert - Wednesday 4th December @ 10am.
Shakespeare Class Talent Afternoon - Friday 6th December @ 2.15pm.
---