RE
Frodsham Manor House hold the REQM Gold for our fantastic work in RE and Mrs Anstice is a Specialist Leader in Education, Advisor for Cheshire West Schools, the National Ambassador for RE networks and is a member of the NATRE Exec. She regularly speaks at national conferences and leads workshops. Our RE Ambassadors sometimes help with sessions in other schools. Scroll below to see some slide shows of RE lessons in different classes.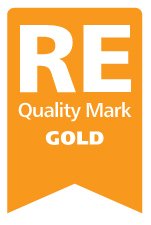 We are in an exciting year of developing our curriculum provision at Frodsham Manor House. The curriculum webpages are being updated on a rolling program during the Autumn Term 2019. We are introducing the new Cheshire West Agreed Syllabus from September 2019.
This RE page is from Summer 2019.
Our Intent for our Religion and World Views Curriculum
Our RE curriculum is designed to meet the content requirements of the agreed syllabus and many of our lessons are also used in other CWAC schools. There is a set amount of time specified in the agreed syllabus for each religion.
Our Implementation for our Religion and World Views Curriculum
Our RE lessons are based on a big question each half term., we make connections and collect clues to help us to answer the big question . Our work is concept driven and we often focus on key words to develop religious literacy and equip us with the skills we need to discuss religion. We don't use individual books to record our work as we are instead developing the skills needed to access Religious Education like debating and group work, however you can see samples of our lessons in our class big books. We currently learn about Christianity and Judaism in Key Stage One, Christianity, Hinduism, Sikhism, Islam and Judaism in Key Stage Two. We are also introduced to Humanism as a non-religious world view with sessions in both key stages. We may also consider different religions alongside global learning and interfaith projects. We have regular visits and visitors as part of our RE curriculum and have outdoor learning opportunities on our school grounds. RE lessons often include Philosophy for Children , circle time, critical thinking, learning from believers (email or twitter interviews, visitors, film clips) and opportunities to unpack concepts through drama, art and ICT. Our RE helps us to learn about diversity in the UK and around the world. RE is taught weekly by Mrs Anstice.
The impact of our Religion and World Views Curriculum
Through our sessions, children should be able to access their key words to help them to discuss, recall knowledge and understand religion in society. Specific skills for Religious Education will have been developed including;
KS1
retelling religious stories

recognising symbols

sharing my opinions

asking questions

responding positively to differences and similarities
KS2
m

aking connections between words of wisdom

can reflect on their own values and those of a believer

can understand different ways of life and ways to express meaning

can ask and have the skills to answer, ultimate and ethical questions from their viewpoint and that of a believer

discuss issues and support the development of community cohesion whilst challenging prejudice
Our ongoing skills development include Critical Thinking, Religious Tolerance, Investigation, Interpretation, Reflection, Evaluation, Analysis, Synthesis, Application, Expression, Self Understanding, Communication, Problem Solving.
Our developing attitudes in religion and world views include Self Esteem, Curiosity, Fairness, Respect, Empathy, Wonder, Open-mindedness, Working with others, Sense of Community.
A more detailed document showing the progression of skills can be found here.
The curriculum policy for RE can be found here.
Our curriculum
Foundation Stage (Milne Class)
Why do we bring gifts for others at Harvest? Why do we have a nativity play?
What different jobs happen inside a church? Why is Easter a special time for Christians?
Why is my special place, special? What special events happen in a church?

Year 1 (Potter Class)
What does it mean to belong? Why is Christmas important to Christians?
What do we think about how the world was made and how we look after it? Who was Jesus and why is he important to Christians today?
How did Jesus teach people through stories? What happens inside a church?

Year 2 (Carroll Class)
How is the family and home life important for Jews? Why is the Bible a special book for Christians?
How are stories in the Torah important to Jews today? Why did Jesus die, what happened at Easter and how is it important to Christians today?
What can we learn about religion by using our imagination and a journey on a magic plane? How are life events special to believers?

Year 3 (Dahl Class)
How do Hindus view God and why is Diwali celebrated? Why do Christians think about incarnation at Christmas?
What do I think about Jesus and how is he viewed around the world? How do Christians use the Bible to help them with their lives?
What is my point of view about God and why do people have faith? What do Muslims believe about Allah and Angels?

Year 4 (Lewis Class)
What beliefs are important to Jews? What is the covenant? How do Jews worship and what happens in a synagogue?
How did Jesus teach about God and values through parables? How can I understand different Easter concepts?
How do Hindus worship? How is Muhammad (pbuh) and the Qur'an important to Muslims?
Year 5 (Shakespeare Class)
How do Muslims show belief through daily life and the Five Pillars? What significance do events have for a Muslim?
Why are community and equality important to Sikhs? Which concepts do we find hard to understand in Christianity?
How is the Old Testament structured and why is it important for Christians today? (Bible Explorer) How do Christians show their beliefs in action?

Year 6 (Tolkien Class)
What does it mean to live in a religiously diverse world? How and why do people worship? What are the benefits for believers? What is Humanism?
How do Muslims view the role of the Mosque and Sikhs view the role of the Gurdwara in the community? What concepts and values are important to a Muslim?
Pupil designed challenge unit What can we learn about the range of Christian views from a Christian building?
Additional opportunities for RE include visits to local places of worship, Chester Cathedral, Liverpool Cathedral, Liverpool Synagogue and St Paul's Cathedral. We take part in the Christmas and Easter Journeys with Frodsham Churches Together, have a series of lessons on Bible Explorer with a visitor, work with Imran Kotwal from Muslim Learner Services annually and Prayjoti. We take part in RE workshops with other schools and work with Cheshire Inter Faith Network for our multi-faith week. We often have teachers from other schools who come to see our work in RE and how we do our lessons.