Visiting Sacred Places with Red Roses
Page 2 of our week at Red Roses School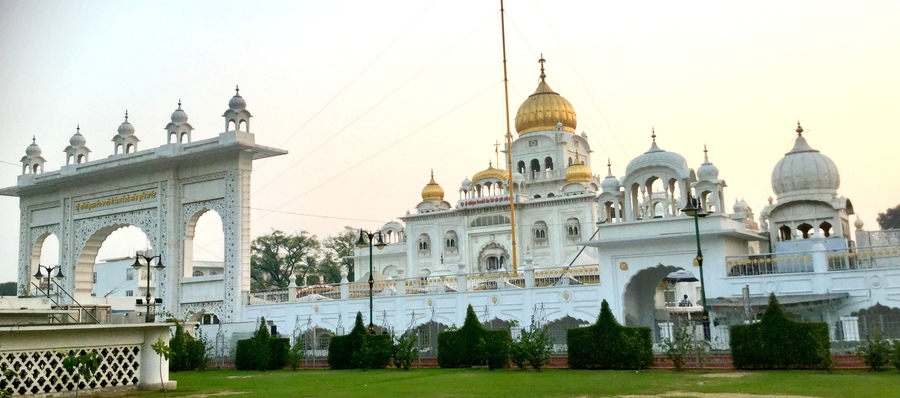 We were fortunate to visit many places whilst in India including the places of worship on this page and it was wonderful to have Red Roses staff with us who could answer our questions to find out more. We learnt about one of the newest religions (Baha'i - Lotus Temple) as well as one of the oldest (Hinduism - Laxmi Narayan Mandir). We also experienced Hindu worship in the community and home. The photos below include a picture of a tree on which there were Ganesh Murti's. The tree is called the Peeple Tree recognised by it's heart shaped leaves. There is also a very small shrine photographed below which was just near a row of shops, You could see a number of deity including Durga, Shiv and Hanuman. We also visited the cremation site of Gandhi (Raj Ghat). One of the most famour places of worship in Delhi is the Gurdwara Bangla Sahib (Sikhism) which was stunning at sunset and we managed to observe a number of ceremonies. We found out about Islam with our visit to the Taj Mahal which has a Mosque on site.
We would like to thank all who hosted us in their homes, showing us their shrines and inviting us to take part in worship, and as guides for visits we have certainly developed our knowledge of religions.
I have placed links below for the places of worship so you can see inside the building as photography was not allowed. You can also see inside by doing an image search with the place name and 'Interior'. The suggestions for activities are for teachers to demonstrate how you can develop global learning opportunities in RE following a visit as part of Mrs Anstice's research. We will be trialling some of them.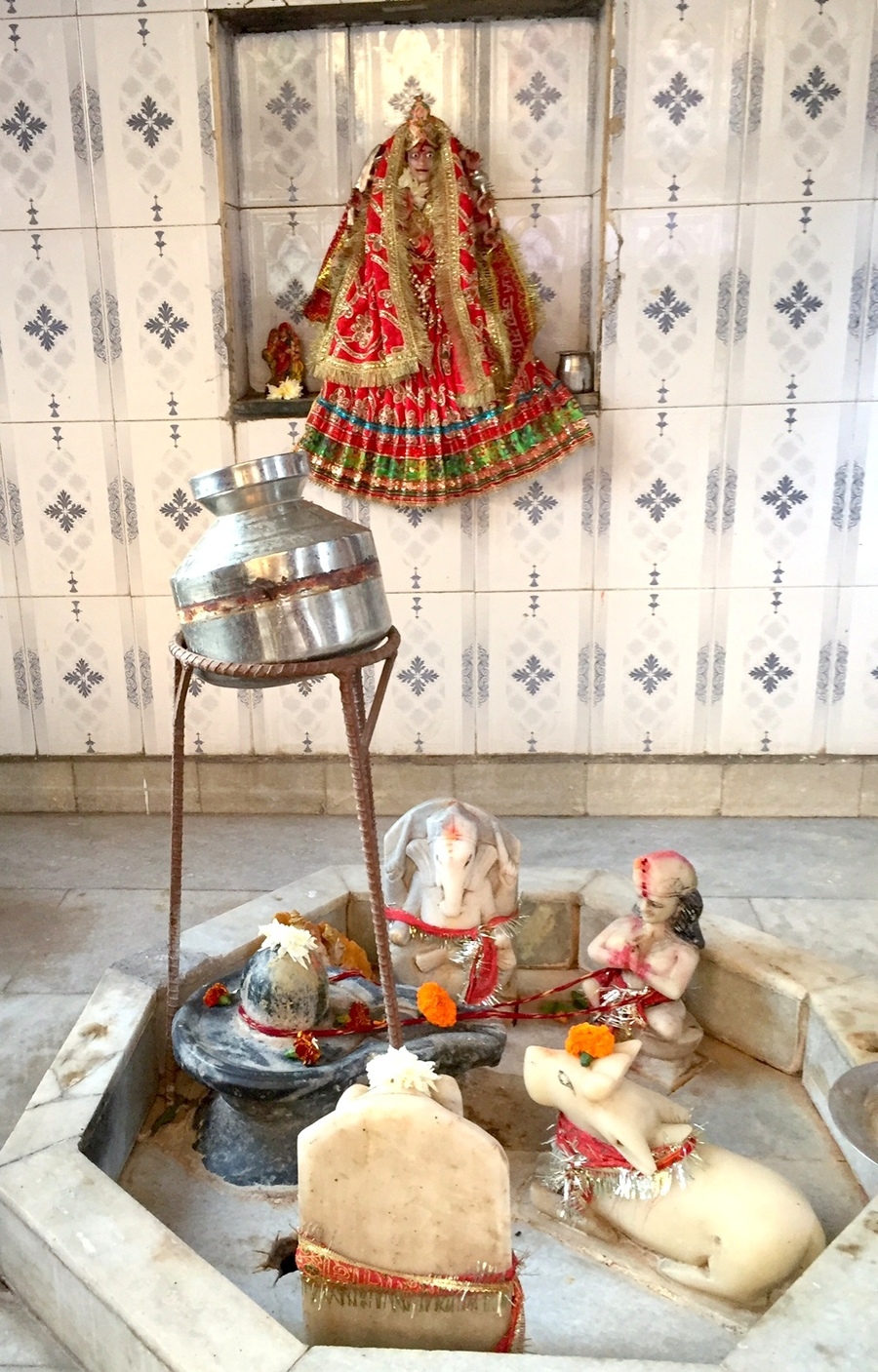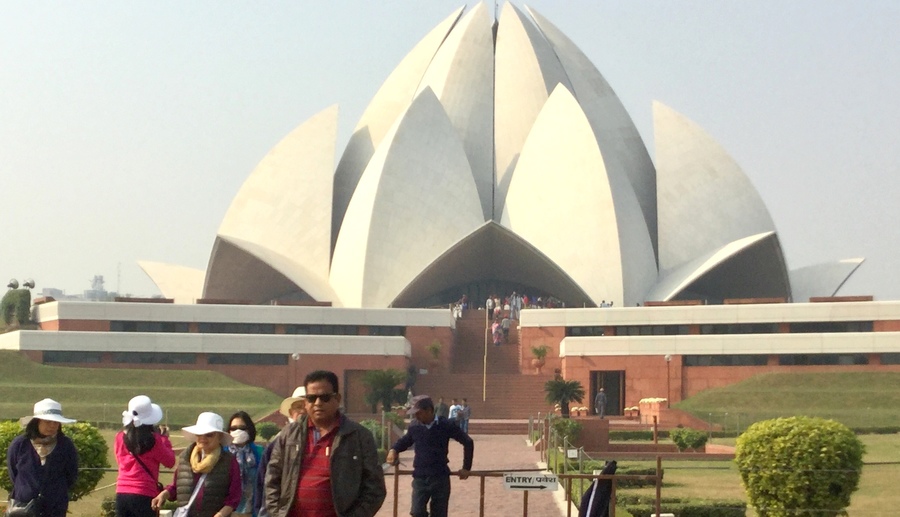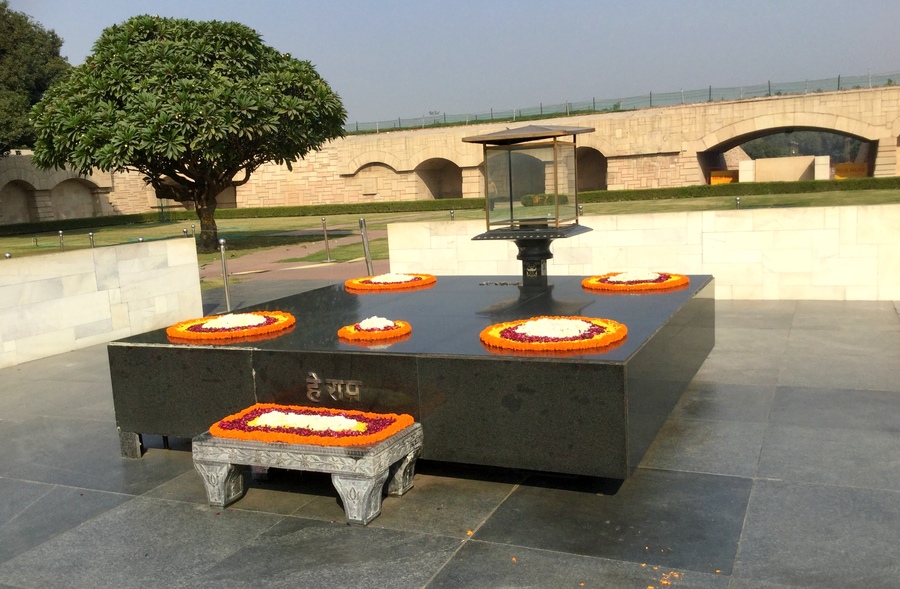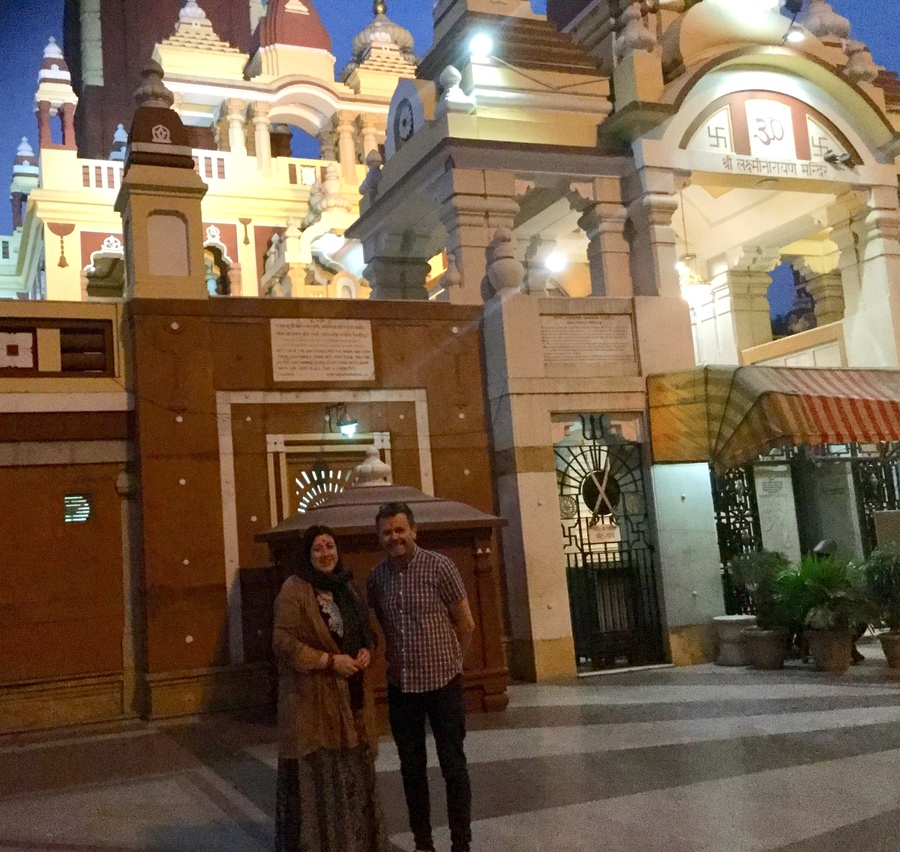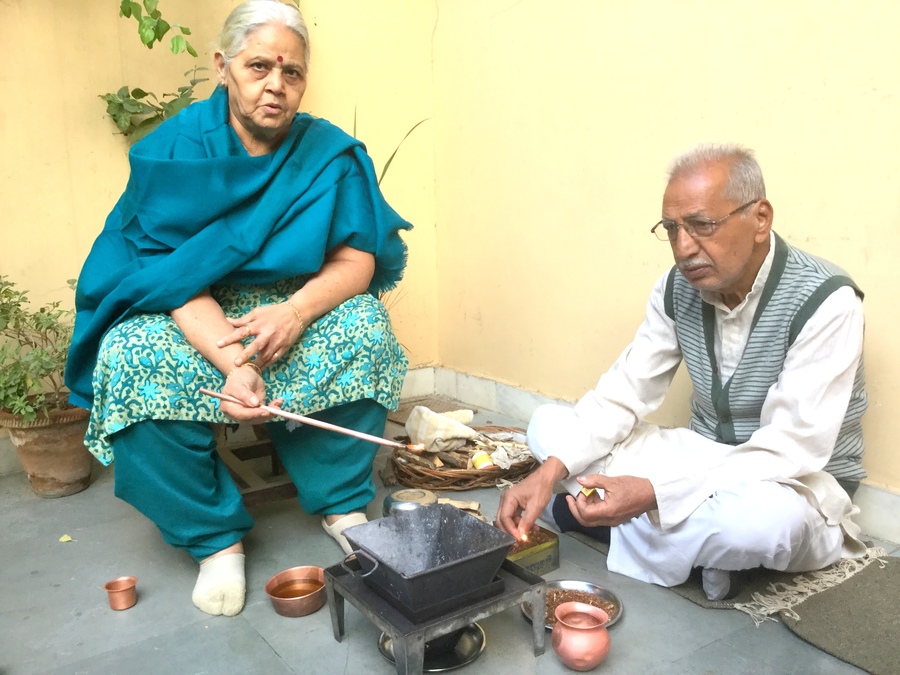 The Baha'i House of Worship India (The Lotus Temple)
http://bahaihouseofworship.in/virtual-tour
https://www.p4panorama.com/panos/lotustemple/index.html
1) The Baha'i is one of the world's fastest growing new religions. Research and design a timeline to show the development of religion.
2) Explore the site using the virtual tours above, consider what it would be like to be there, then research the key teaching of the religion.
3) Find out about the economic principles of the Baha'i, explore the advantages and disadvantages using Philosophy for Children and consider how they would sit alongside the global development goals.
4) Design a piece of art exploring the importance of equality and working in harmony having explored the concept of everyone being a different flower in the same world garden. What metaphors can the children come up with to develop this concept further.
5) Ten Baha'i Houses of Worship have been build around the world, eight continental, one local and one has sadly been destroyed. Choose three to find out more about and create a factfile about the country it is located in.
Hindu Places of Worship
For Years 3/4 studying Hinduism
Laxmi Narayan
http://www.templedetails.com/laxmi-narayan-temple-delhi/
1) The main deities at Laxmi Narayan Mandir are Lord Vishnu (Narayan) and Goddess Lakshmi. Find some murtis of them and explore the associated symbols. Remember how Lakshmi is welcomed into homes during Diwali.
2) Develop a shrine in school which includes Vishu, Lakshmi and the deity which are found in the side temples at Laxmi Narayan: the Lords Shiva, Ganesha, Hanuman , Buddha and Goddess Durga. Create a virtual map of the temple using Book Creator on Ipads. Choose one of the deities to find out more about remember to design your enquiry questions first.
3) There is a photograph of a stall outside the Mandir, what do you think was for sale and what is it'a purpose?
Home and Community
1) When we went to Savita's house we were invited to participate in worship before breakfast. This ceremony was called Havan / Yajna. Can you research this ceremony and tell me three aspects which we might have observed.
2) Write 8 key words about Hindu worship at home.
3) Some trees are sacred in Hinduism including the Peeple tree photographed. This may be because they provide things for Humans or have storied associated with them. What is the national tree and the national flower of India? What do they symbolise? Create some art based on them.
Gurdwara Bangla Sahib (Sikhism)
http://gurdwarabanglasahib.com/
KS1 opportunities
1) Look at a special book wrapped up when sat in a circle, where should we put the book for it to be seen as important, what could we do to look after it. Look at some photos of the interior of Gurdward Bangla Sahib by an image search, where is the sacred text (Guru Granth Sahib), how do you think it is looked after? Imagine you are inside this special place, what does it feel like, what do you think is happening.
2) This is a place of pilgrimage. What is a pilgrimage, how do you think people prepare to go on pilgrimage? Can you find come clues in the photos below?
3) Explore an "I wonder" with the photos of the flag pole. Children to complete the sentence looking at the pictures "I wonder why ...." etc and other children try to answer.
4) Explore the purposes of water in their own lives and look at the photos of the Sarovar (holy pool) at the Gurdwara. How do the children think this is used for worship? Have a look at https://www.youtube.com/watch?v=IOub5s1YzFc and https://www.youtube.com/watch?v=oHDzdCc-SUg Link with other lessons on Global Learning and Water usage.
Raj Ghat
For Years 5/6 looking at Belief in Action
1) Find out how Gandhi expressed his belief through action? Do you think Gandhi was an inspirational figure, give an example which demonstrates your personal values.
2) The last words which Gandhi said are inscribed on the memorial and photographed below. Can you find out what these words are and explain why you think Gandhi said them.
3) Look at the photographs of quotes, which one do you think is more relevant for you? Explain your reasons to a partner then keep discussing with other peers around the room. Remember to question each other. You can change your point of view due to discussions with others developing your philosophical journey.
4) Explore death rites in Hinduism and concepts connected to Moksha, Samsara and Karma. Demonstrate what you have learnt through a method of your choice.
5) The Gandhi International Peace Award was founded in 1998. Find out about 3 recipient. Who would you recommend for a peace award? What could you do to help towards peace? Peace projects with other international school partners.
Taj Mahal
http://www.tajmahal.gov.in/
For Years 5/6 studying Islam or Global Learning.
1) Develop your critical thinking techniques by comparing online newspaper articles as to whether the Taj is a Muslim Tomb or a Hindu Temple?
2) More cricital thinking! Create a list of figures (amounts) associated with the Taj Mahal which do you think you could prove to be fact or a myth.
3) Find five other world heritage sites and find out why they were granted this status.
4) Philosophy for Children enquiry exploring how the Shah and his wife's values are demonstrated in this unique place. Show your individual liberty by sharing your views and respecting others.
5) What happens when a Muslim dies in Britain? Find out about a Muslim funeral in the UK and interview a Muslim about their views on life after death. Are these views the same for all Muslims?