A Hindu Wedding
Page 3 of our visit to Red Roses School, India
23rd & 24th November 2017
Gurugram, India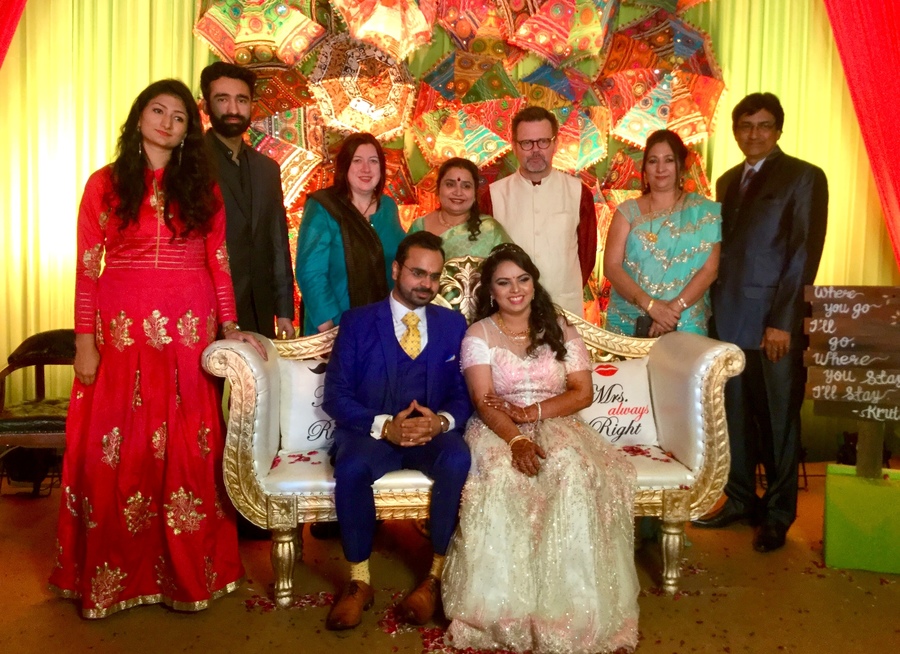 We were very lucky to be invited to Ritu's son's wedding which took place over two days whilst we were visiting Red Roses School. We were able to see the different ceremonies which the Groom takes part in as well as the joint Bride and Groom celebrations. So... welcome to the wedding of Surya and Kruti held at The Palms Hotel. The ceremonies started towards the end of the Thursday afternoon and continued all day and night on the Friday. We left for the airport at 11.30pm so missed the final ceremony.
This is wedding season in Delhi with many large weddings being held in wedding gardens often attached to a hotel. We saw a number of weddings as we were passing in our car during the week.
Thursday's ceremonies involved and exchange of rings, a formal engagement party. There was lots of dancing and you could have mehndi on your hands.
There were a number of ceremonies on the Friday. In the morning the ladies from the Groom's family went to the local temple to get holy water for him to bathe in. This was then carried back on an honorary sister's head. Next was a ceremony to prepare the Groom for the day ahead and married life, it included him being covered in tumeric paste and rose petals. This is a blessing as well as a cleansing.
As it went dark it was time to prepare and dress the groom. The dressing was the placing of the safa (wedding turban) and the sehra (curtain of beads). All men in the Groom's family wore a pink safa including Mr Devereux-Roberts. He had a young boy as a special assistant, rather like a pageboy.
In the evening we went outside of the hotel ready for a procession with the Groom called Baraat. This was like a carnival with lots of noise, lights, live music. The groom watched it all from a horse drawn carriage as the procession was in front of him. He then came into the hotel complex along a red carpet where guests were welcomed with marigold garlands and food.
Later in the evening the bride and her family arrived. The bride and groom exchanged flower garlands putting them round each other's necks. The final ceremony involved the Bride and Groom walking around the fire, but we needed to leave for the airport before this happened.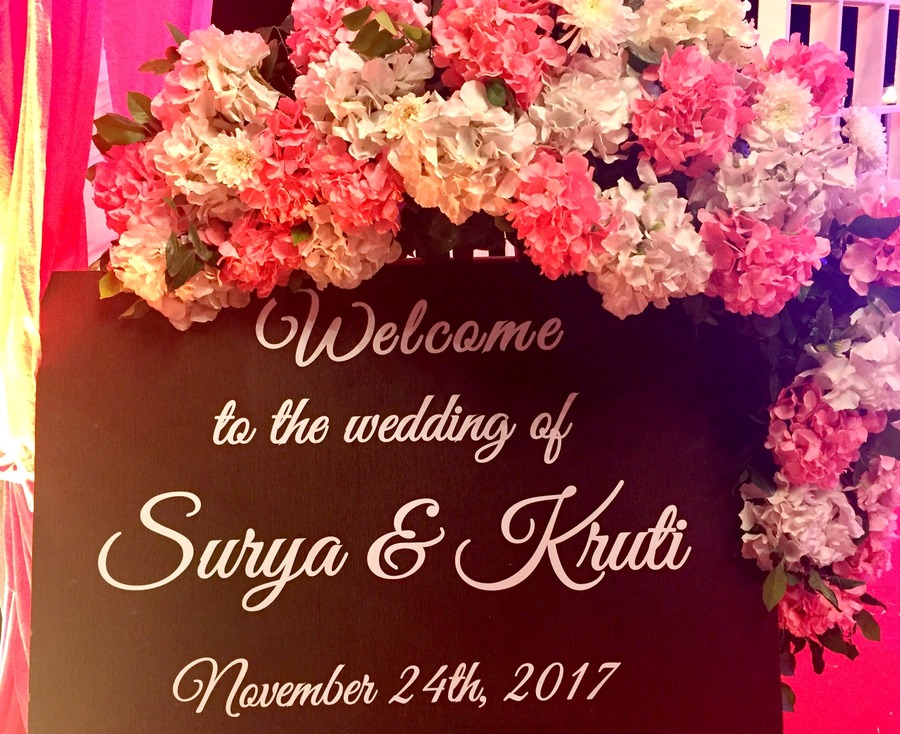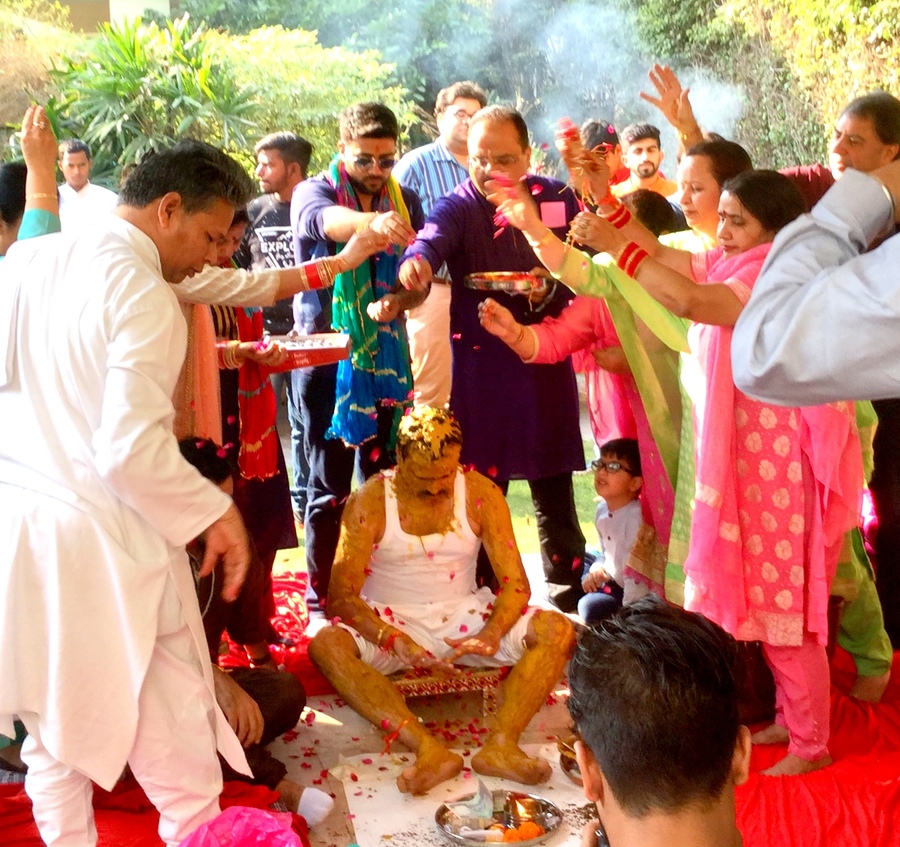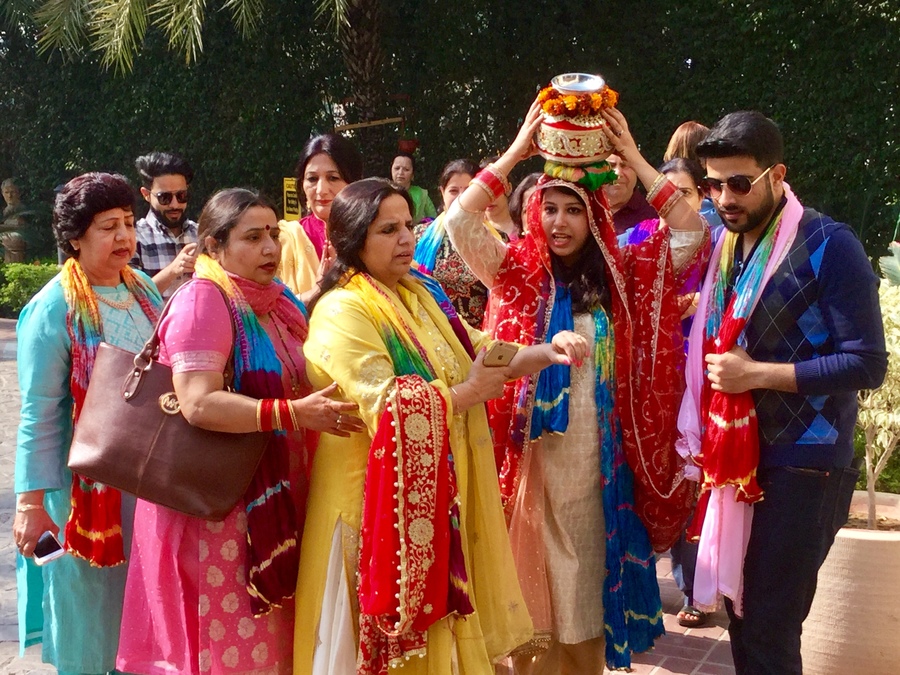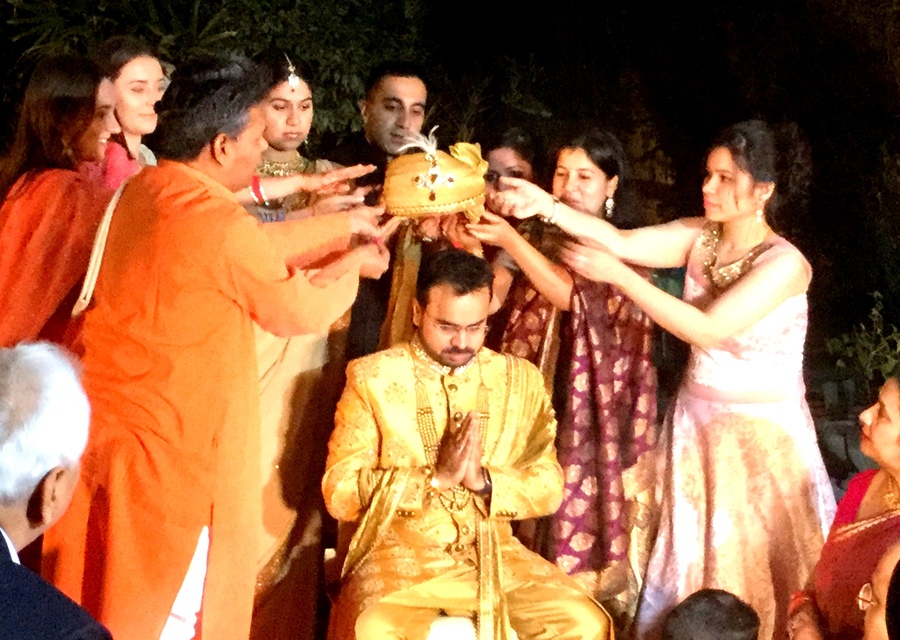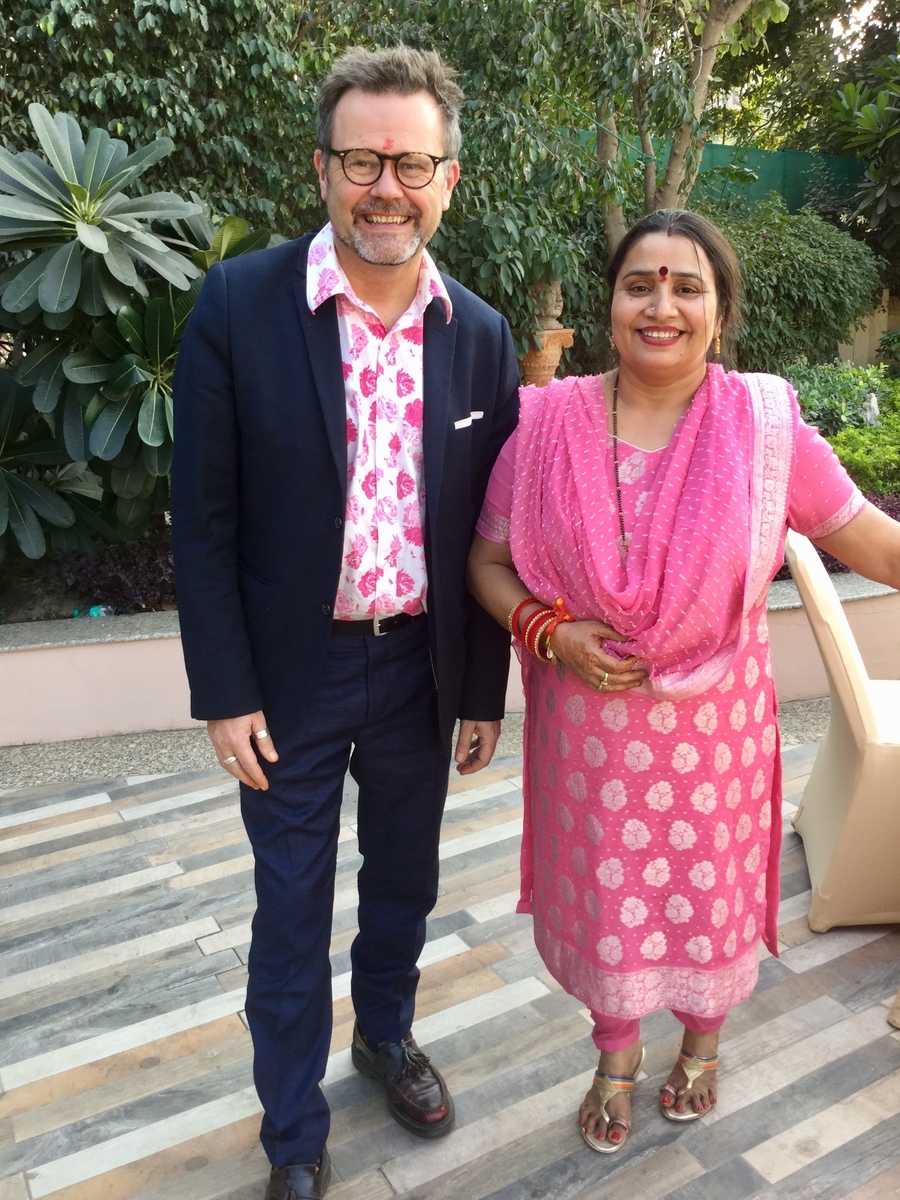 Many thanks to Ritu and family for this wonderful opportunity.
Photographs from the Thursday
Photographs from the Friday
Year 2 will be using this page as a resource when we learn about life events in the summer and stage our own wedding. We will be comparing traditions and promises. We will be looking closely at the photos and taking part in a guided journey to imagine ourselves there. We will also learn about the Havan ceremony.